Binky Felstead is quite literally glowing. She's on set for our exclusive bump shoot and to celebrate the launch of her latest In The Style collection, but despite confessing she's 'utterly, ridiculously tired', it's not apparent. Rosy skin? Check. Bright eyes? Check. And apart from kicking off her heels in joy the moment we wrap each look, Binky is feeling rather fine.
But the change is apparent as our stylist Sarah helps the 26-year-old reality star in and out of her dresses (she admits her bump has 'ballooned' recently), and the baby is all we gossip about as we sit beside her.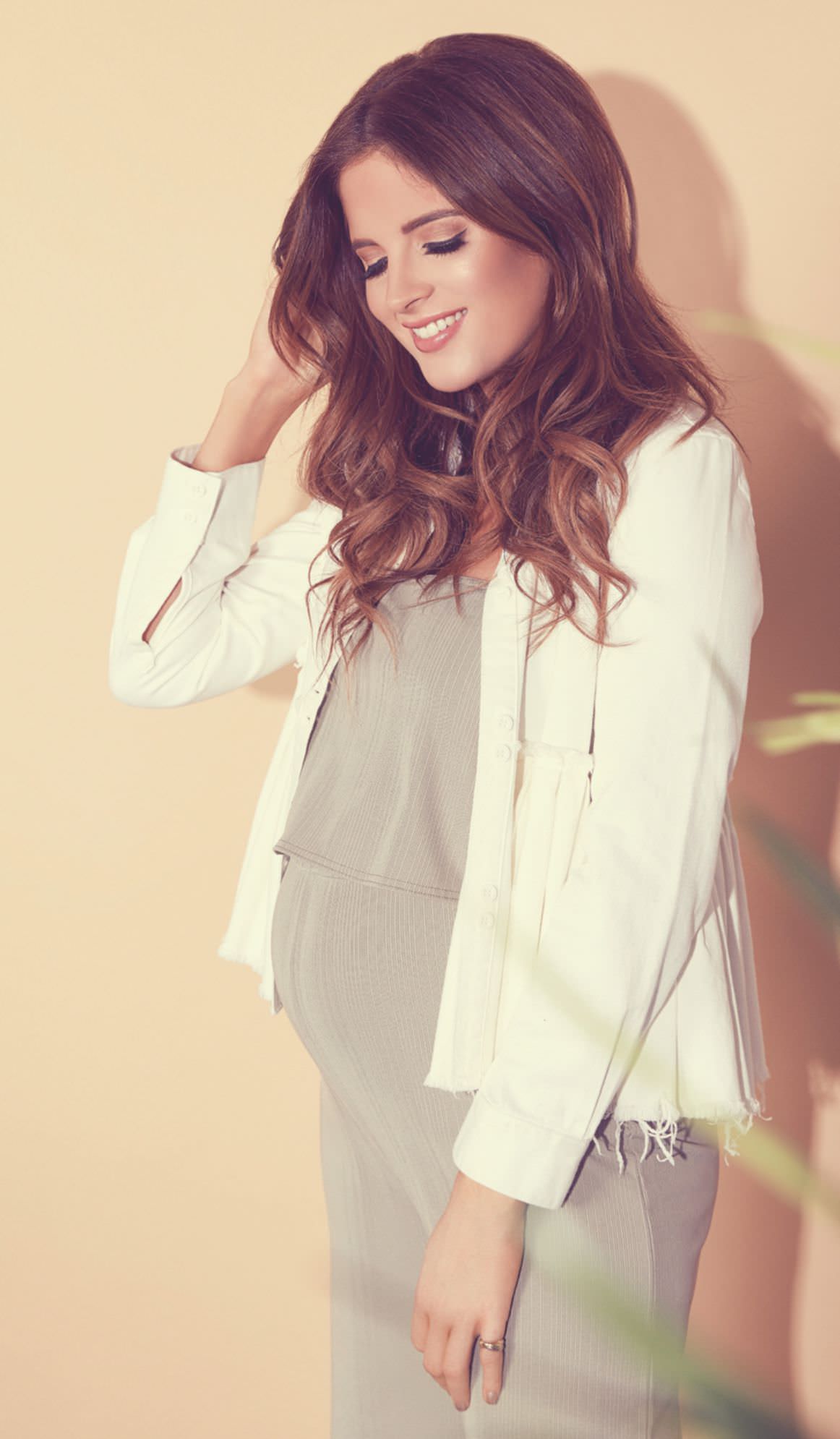 Binky's favourite thing about the pregnancy so far?
'Well, Josh [AKA JP, her on/off/on/off and now definitely on again Made In Chelsea beau, 27] loves my new boobs!' she laughs. 'But the whole journey has been amazing.'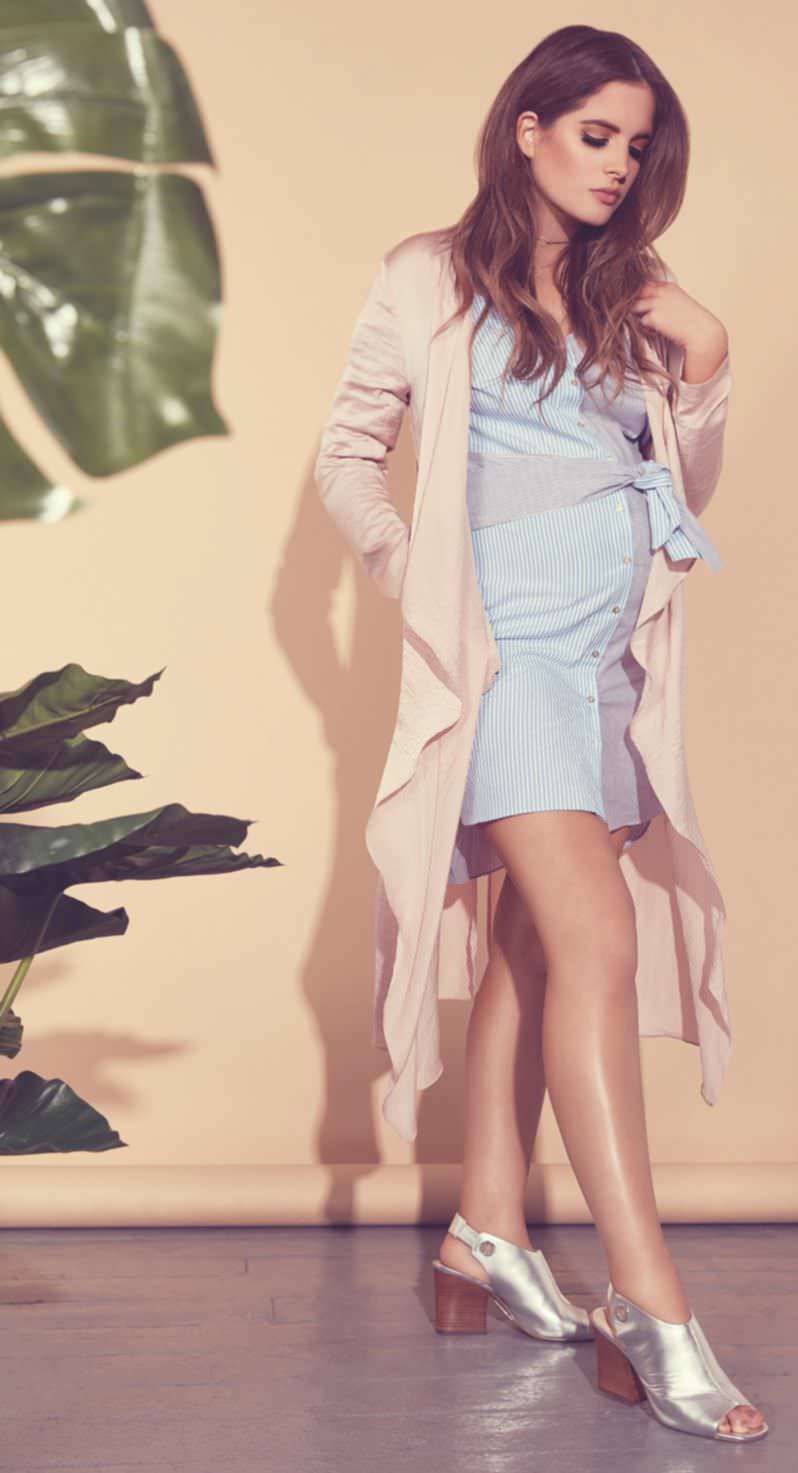 It's been just three months since Binky revealed she was pregnant with JP.
'He's been incredible,' she tells us. 'People think we've split, but it's rubbish. We are having a really good time together.'