Sky Ferreira: Rock N' Roll Fashion Muse
Instyle UK
|
September 2015
Michael Jackson gave her singing lessons, Hedi Slimane chose her as his muse for Saint Laurent. Effortless cool - Sky Ferreira's got it in spades.
Emily Dean, photographs by Jeff Hahn
I'm not sure what to expect when I'm ushered into a hotel bedroom to meet one of the most notoriously rock and roll fashion muses of the moment. Some discarded mini-bar bottles, perhaps. Or at the very least some room service detritus from the night before, and a smeary kohl-eyed figure emerging from rumpled bedding. Sky Ferreira is, after all, the Courtney Love of the Instagram generation. Her peroxide blonde, hipster It-girl credentials and grittily cool music videos have led to her becoming not only Hedi Slimane's chosen face to launch the revamped house of Saint Laurent, but also a poster girl for wild living. So I'm startled by the tiny, immaculately groomed figure sitting on a pristine sofa, who's here as the face of a new Jimmy Choo fragrance (the appropriately named, Illicit). She's all caramel legs, silk peacock-print Saint Laurent cocktail dress and salon blow-dry, surrounded by an entourage of women who eye me warily. Sky makes polite small talk about her jet lag: 'I just can't get past it for some reason, London, like, ALWAYS does this to me,' and thanks me when I compliment her on her navy suede stilettoes, 'Oh, thank yew – they're Jimmy Choo, the socks are like, I dunno, ran-dom.' But within five minutes, she's got her limbs all up on the sofa, and is peppering everything with the F-word, telling me, 'Everyone in LA is like, "so, I'm so happy and I love working out" – sorry man, that is NOT f***ing real-life.' She's also absent-mindedly rubbing at an eye socket that someone has, no doubt, just spent at least an hour forensically applying make-up to. I realize,with a slight relief, that she's still very much Grease's Bad Sandy – she's just having to don Good Sandy's clothes for the day.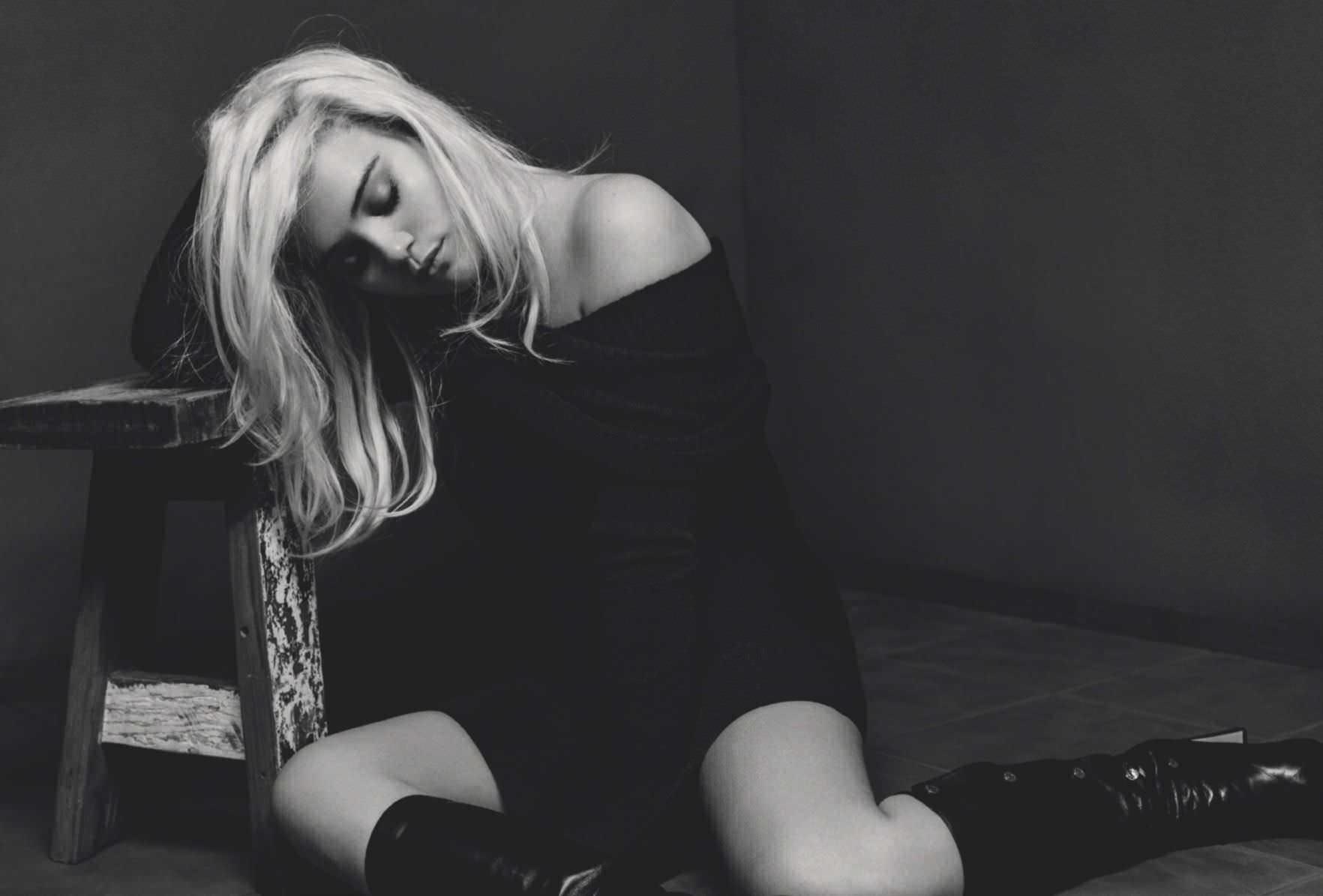 It's no wonder Jimmy Choo wants to bottle Sky Ferreira, and that the fashion contracts – from Calvin Klein to Adidas – just keep rolling in. Ever since she burst onto the scene aged 15 as one of MySpace's precocious self-promoters, Sky's been intriguing people. And it's led to her becoming a very modern kind of new-gen star – the ultimate pin-up girl for the unapologetic model/actress/pop star/whatever – a path no longer seen as an insult aimed at dilettantes, but instead an incredibly smart career move. She's moved seamlessly between the roles of rebellious music prodigy to muse for Hedi Slimane and a Marc Jacobs runway model. She's even notched up some indie movies and become Instagram royalty with more than half a million followers. Hell, even Miley Cyrus rushed to befriend her on Twitter and subsequently posted a photo of them both topless. One thing's certain, Sky Ferreira is fast becoming very hard to ignore.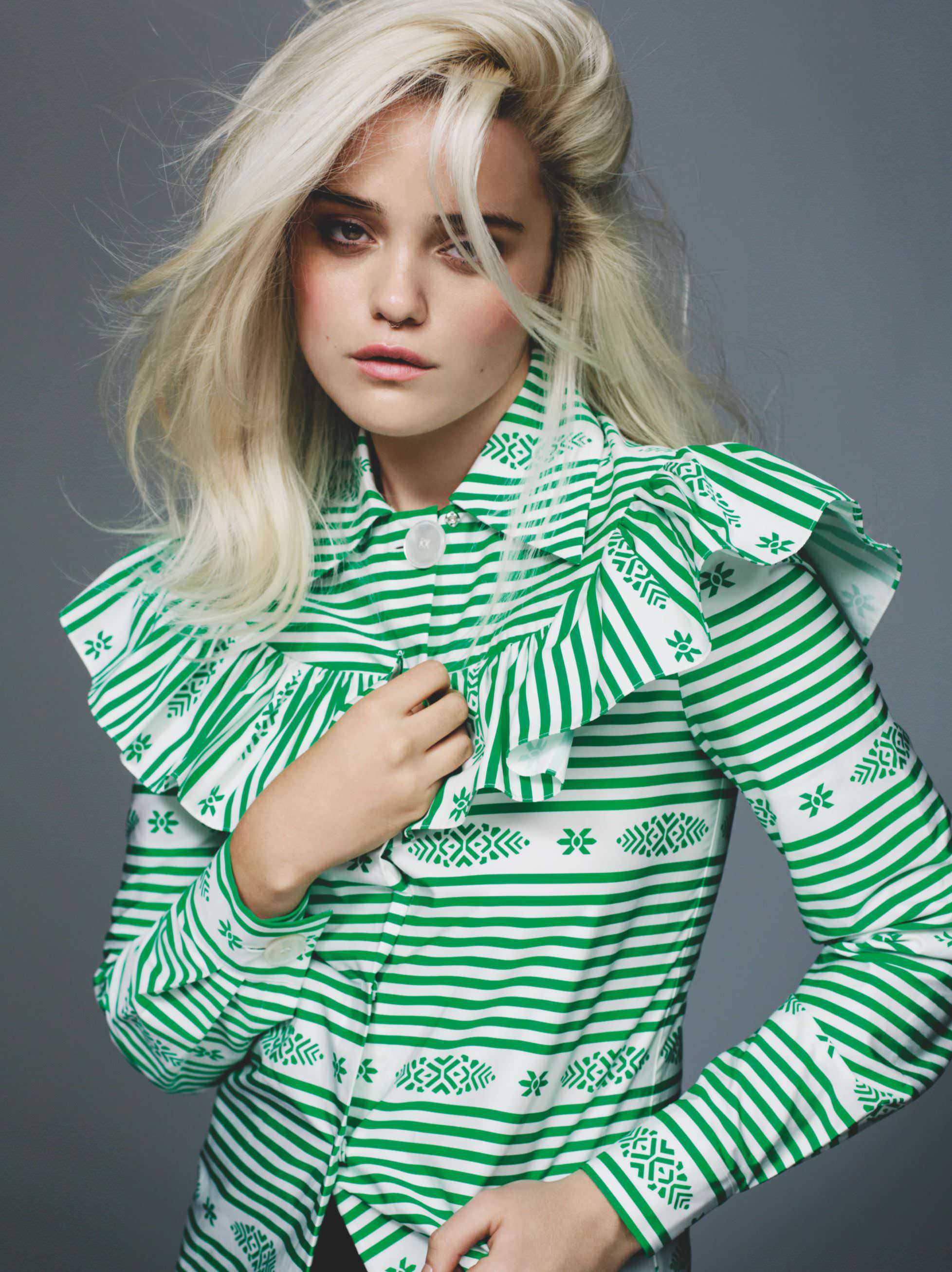 And she's definitely got a compelling, raw beauty in the flesh. Maybe it's the insanely Slavic cheekbones, or the curiously amber-flecked eyes or because she looks like a sort of wayward teen who finds her beauty slightly burdensome. But she's hauntingly striking.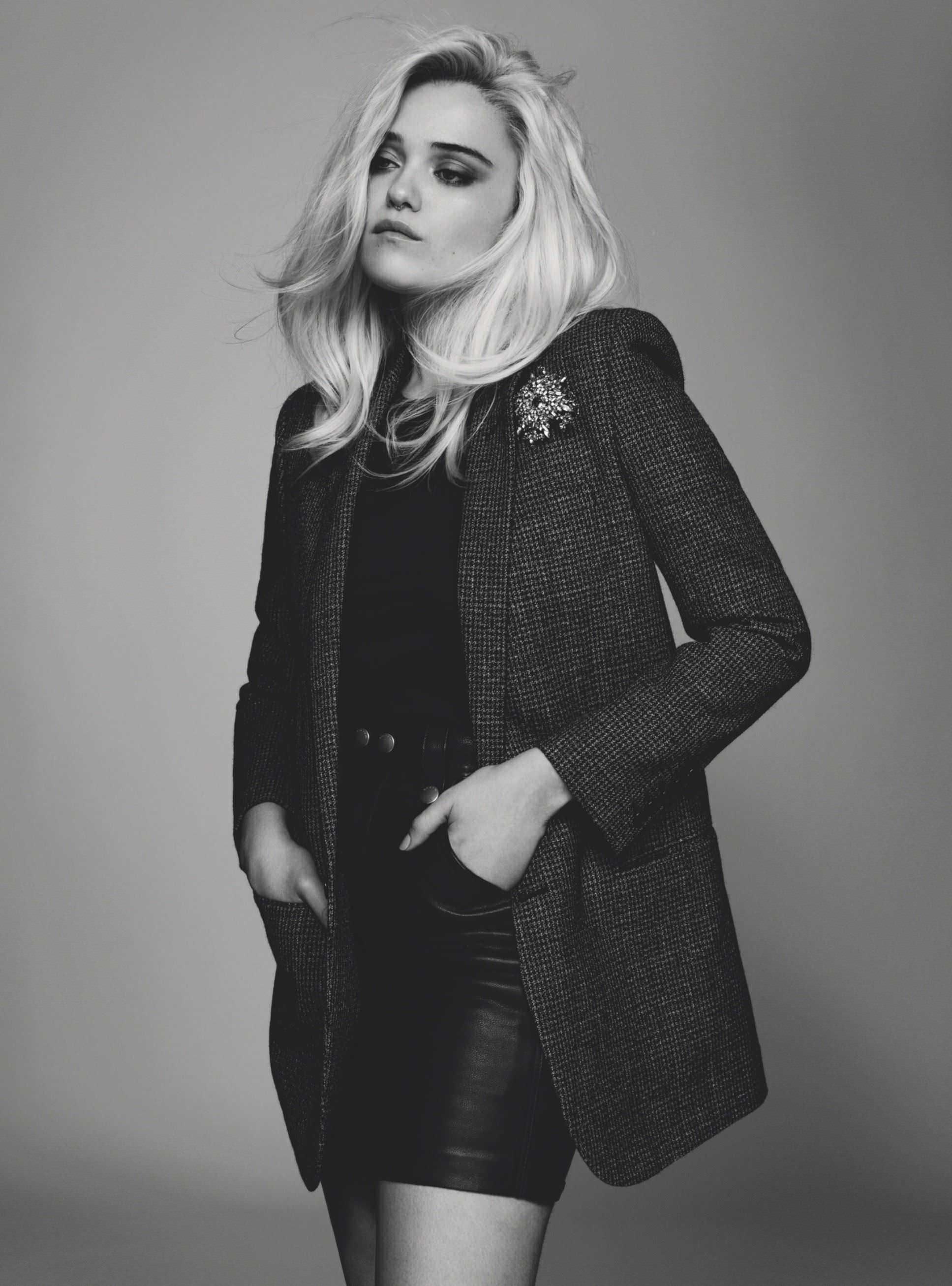 You can read up to 3 premium stories before you subscribe to Magzter GOLD
Log in, if you are already a subscriber
Get unlimited access to thousands of curated premium stories, newspapers and 5,000+ magazines
READ THE ENTIRE ISSUE
September 2015