Reese...Her Most Funny and Real Q&A Yet
That flash of blonde locks - that's Reese Witherspoon, the Southern belle turned impresario, movie star, mother of three, and budding lifestyle guru. Catch her if you can.
It's a hot day in Hollywood, two o'clock in the afternoon, and the sun is scorching a back lot of Universal Studios. It's the New York set, blocks of gleaming glass buildings and elegant brownstones in the middle of the San Fernando Valley. It's discombobulating. But from behind a rack of clothes pops Reese Witherspoon, totally at ease. Her big blue eyes are clear, and she still has the peaches-and-cream complexion of a 16-year-old. She flashes the wide grin that has endeared her to audiences since she was a child. When she shakes my hand, her grip is firm but genteel. I grew up with girls like Witherspoon back in Alabama, where I'm from. Some of the characters from my novels, like Evelyn, the protagonist in Fried Green Tomatoes At The Whistle Stop Cafe, speak with the same sweet, gentle Southern accent. And like Evelyn, beneath Witherspoon's sunny charm, there's a clever mind. She's as smart as a whip. I think of her roles in Election and Legally Blonde, in which her characters' bubbliness disguises razor-sharp ambition. 'I've always been a little spitfire,' Witherspoon tells me when we finally sit down over some cheese straws, a Southern treat I brought from home. 'Sometimes it's got me into trouble,' she adds. But that need to speak her mind has also given vibrancy to complicated roles in such films as last year's hit Wild, or in her famously nuanced portrait of June Carter Cash in 2005's Walk The Line. Today, the 39-year-old Witherspoon is balancing motherhood, helming her own production company, Pacific Standard – she produced the noir thriller Gone Girl - and, of course, starring in her own films. Her newest is Hot Pursuit, out this month, a cops-and-robbers buddy flick co-starring Sofía Vergara. 'Sofía and I got along so well, even our mothers get along,' she says, laughing. As we seek shade behind a fake city block, it's easy to see why Witherspoon remains one of Hollywood's most likeable stars.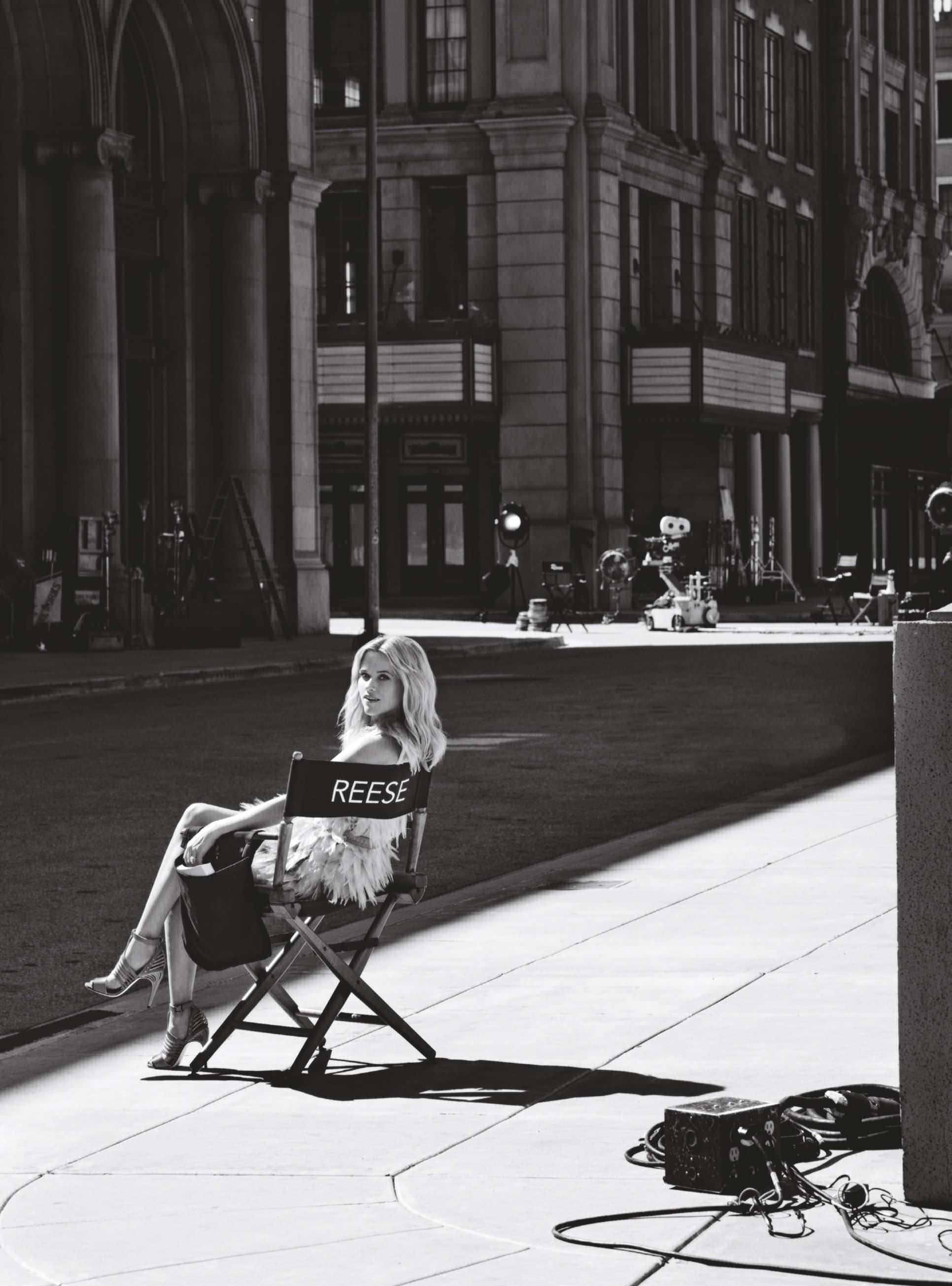 The biggest kick I've had from doing this interview is seeing how people react when I tell them. Everybody down South takes a personal pride in your success. It's as if you're their daughter or their sister.
'Oh, what a great thing. I'm so proud of where I'm from. Being born in New Orleans and growing up in Nashville, I'm such a Southern girl. No matter where I go, I still hold all those values and traditions.'
When I came to New York, people thought everyone from the South were farmers and didn't wear shoes.
'Well, I didn't grow up wearing a lot of shoes. I never wore shoes in the summer. Not once! We just ran around barefoot.'
You can read up to 3 premium stories before you subscribe to Magzter GOLD
Log in, if you are already a subscriber
Get unlimited access to thousands of curated premium stories, newspapers and 5,000+ magazines
READ THE ENTIRE ISSUE
August 2015