Jennifer Aniston's sudden blast against big-budget Marvel movies was actually a nasty sneak ambush on career and romance rival Angelina Jolie!
The semi-disguised attack was the latest explosion in the ferocious 15-year feud triggered when Maleficent movie witch Angie stole Jen's then hubby Brad Pitt during filming of Mr. & Mrs. Smith.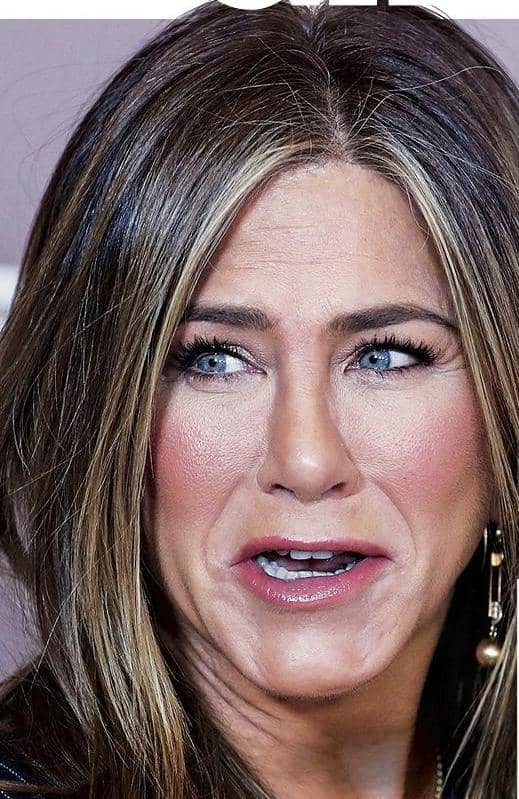 Sources say the 50-year-old Friends beauty's outburst was a direct dig at Angie, 44, who stars as superhero Thena in Marvel's Eternals, now shooting on a London soundstage.
"Jen's never cared about these action-packed fantasy movies before, but all of a sudden she's slamming them just when Angie begins filming her first Marvel movie," snitches an insider.
In the scathing shootdown, Jen, whose screen career has centered mostly on rom-coms, raged against comic-book based superhero flicks, saying they were "diminishing" the industry. "What's available out there … it's just big Marvel movies," she seethed on her Apple webcast, The Morning Show.
But insiders say Jen also took aim at Angie's current box office bomb, Maleficent 2. She's been saying, "Angie's movie sucked — and she knew exactly what she was doing. And so does Angie, and she's livid," says the insid