Prince Of Tides: Ranveer Singh
The Tide's definitely turning in his favour. Ranveer Singh tells Anuradha Choudhary why it's the best time to be himself
There are few actors who can excite an audience the way he does. Whether it's on screen or on the red carpet, Ranveer Singh never ceases to strike a unique pose from the rest of them. On screen he's known to serve up his Molotov cocktail of emotions. It's the same story off screen too. Truly, there's something about Ranveer Singh that entices and how! Those who have watched Dil Dhadkane Do (DDD) would know. Currently, the actor is busy with Sanjay Leela Bhansali's intense historical drama Bajirao Mastani. And if the way he's going about it is any indication, Ranveer is gonna have the critics eating out of his hands this time too. Yes, everyone talks about his crazy energy levels, his madness. But it's in his intensity where his genius lies. He's worked his way up to the Bollywood eco-system. And trade pundits only predict bigger things for him. No wonder he believes it's the best time to be Ranveer Singh… Read on…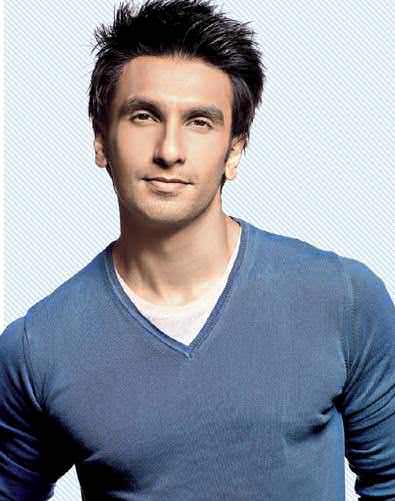 Are you apprehensive about Bajirao Mastani considering it's a historical drama? And we've seen it's the season of action, comedies, light movies…
I'm your average avid audience myself. I believe it's always a good time for an intense epic. This is my favourite genre. I love Gladiator, I even like the not-so-good ones like Alexander. If the heart of the film is in the right place it will work. When people say it is the season of action-comedy, it means nothing. Yes, we're moving towards content-driven films and the audience has become smarter. They're not taking any bullshit thrown their way. I'm happy with films like Queen and Piku. But Bajirao Mastani is an exception to any kind of the rule. People would want to watch Sanjay Bhansali firing on all cylinders. And there's no season for that. He can release his movie anytime and people will watch it.
Carry on...
The visuals itself will excite the audience. It's got everything you want. It's certainly not a light film. But that's what Bhansali makes best, intense dramatic films, films with emotions, skill and grandeur. Also we've tried not to make it look dated with our performances. If you see movies like Dil Dhadakne Do, Piku and Queen, the acting has changed. It's natural. The dialogue is old world. The challenge was to take the old world bhasha and make it conversational. Deepika (Padukone) does that naturally.
Really?
She does that by default. Even if you see her in Ram-leela, she'd just throw away the lines. For her it's just a natural way of acting. She's such a natural.
Sanjay Leela Bhansali is known for his temper. How do you cope with that?
He's been calm during this film. Very very calm. Like he says, he's in a good space creatively. He has just done Ram-leela. He knows Deepika, he knows me. He's loving making Bajirao Mastani. It's stressful because it's a massive production. Frankly, all the stress is from the production side. As a director, I can see he's enjoying the process. It's so wonderful to see him sitting in front of the monitor, eating popcorn. Mazey leke bana rahe hai. The best time to be with him is when he's on the film set. That's when he's the happiest, when a scene is being shot. He could live his entire life there. The world outside the set doesn't make sense to him. He is in his element when he's directing.
You can read up to 3 premium stories before you subscribe to Magzter GOLD
Log in, if you are already a subscriber
Get unlimited access to thousands of curated premium stories, newspapers and 5,000+ magazines
READ THE ENTIRE ISSUE
November 4 2015