Play It Again & Again...
Kareena Kapoor Khan completes two decades in the move business. Jitesh Pillaai revists the good times with her
Star power she had in spades even when I first met her. From Studio NO. 4 to Studio NO. 6 in Filmistan, she saw to it that she was dropped in her car. She wasn't even a star then but had all the makings. She was just Karisma Kapoor's little sister waiting in the wings. I watched the rise and rise of Kareena Kapoor Khan in the last twenty years. She completed two decades in June. Besides her acting chops and alabaster skin what made her stay is that unique connect. She just connects. Everyone will tell you that. Everyone has a Bebo story. Most would be funny and diverting. She has the air of those content with life and watching it pass by. Be it as the star attraction for a fashion designer, or a judge on a reality show or in between takes—she's a chiller. Tension nahi leneka she says. Years ago, she was like a bull in a china shop. Cocking a snook at co-stars, grabbing the best projects in the business, flaunting a killer attitude. She still has all that. But there is restraint, a theraav. The same restraint you see in an Omkara, Asoka, Dev, Chameli or even her debut Refugee. She's also all super star aura be it K3G or her latest Veere Di Wedding and Good Newwz. She's to the manner born. I suspect she's going to be here for a long long time and give full play to her talent and metier. I don't know if it's Saif Ali Khan's laid back style that's rubbed off on her but she glows. In the warmth of love and a deep sense of self-security. It's not put on. She's become more self-aware and guarded when she talks. Gone is the derring-do which I admit I miss a lot. She's still fun and like I mentioned earlier everyone now has a Mrs. Khan story to tell. Life with Taimur seems a lot like a fairy tale. And she plays the part perfectly. Just like those storybook princesses who will gather the folds of their gown and traipse into the darkness. So I quiz her about life and times, twenty years of showbiz, and certain other assorted queries. We have teething troubles fixing our Skype call. Then we are on track. And I ask:
WHAT HAVE YOU LEARNT FROM THE LOCKDOWN?
That one has to take each day as it comes. Life's so unpredictable and fragile. We need to keep our loved ones close. The only thing keeping me sane is that I can spend time with Saif and my son. You learn to value the people you care about. When you're shooting and have so much going on in your life, you tend to take them for granted.
IS THIS THE LONGEST YOU'VE BEEN WITH SAIF AND TAIMUR AT A STRETCH?
We've always wanted to take time out and travel together, be together. But it has been more than 90 days now. I'm loving it. I've lost count of the days. The fear is that we've all got used to just chilling and cooking and being at home.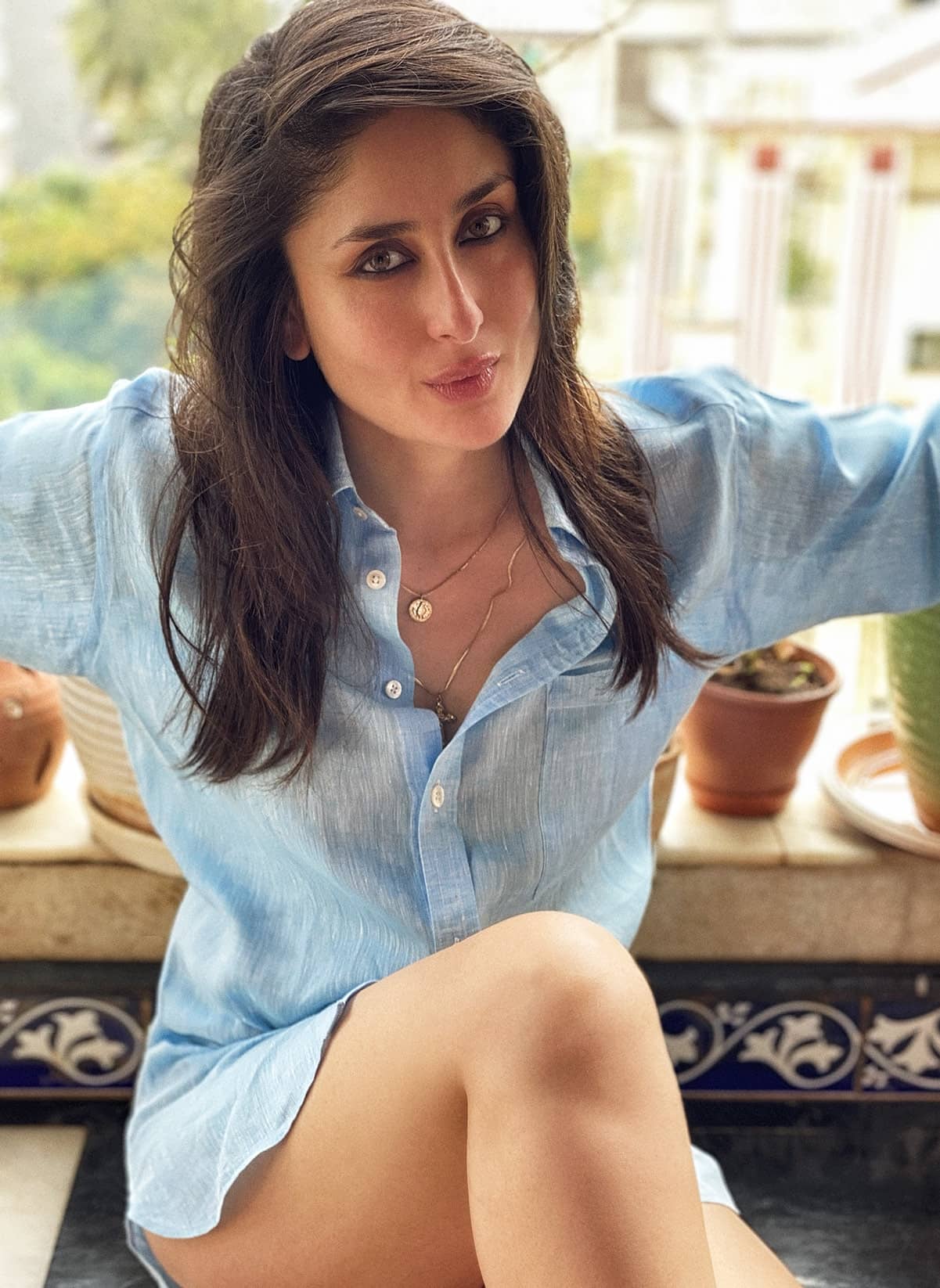 YOU'VE COMPLETED TWO DECADES IN SHOWBIZ. WHAT DO YOU RECOLLECT ABOUT YOUR FIRST FILM REFUGEE?
We shot the entire film in Bhuj in Gujarat. Abhishek (Bachchan) and I were ready for it. It was something that I wanted to do since childhood. Even though there was a phase where I wanted to be a lawyer. But after looking at those books, I got unnerved. I remember telling you that I want to be an actor. It's not like I've chased stardom. I've always chased the idea of being known as a star actor. Coming back to Refugee, I couldn't have asked for a better launch with J.P Dutta, Abhishek, and the entire team. I was waiting to burst in front of the camera. That excitement to learn your lines, that fire was always there. Considering that Lolo (Karisma Kapoor) was a big star and coming from the family I belong to, I had to prove myself. Through the years, there have been super highs and also some disastrous lows.
HOW DID YOU DEAL WITH THE HIGHS AND THE LOWS?
I wear my highs and lows equally with my collars up. Successor failure, I am what I am because of those films. There was a patch when every possible film flopped. I began wondering why it was happening. Post that I didn't do anything for one year. I even turned down films like Race, the one that Saif was in. I didn't want to do anything that I'd already done. It was after Imtiaz (Ali) called me (for Jab We Met) that everything fell into place. That one year changed my perspective. I didn't want to do run-of-the mill stuff that was not working for me at that time. I've worked with the biggest of directors and those films didn't work out the way I'd expected. Whenever I worked with a new director or probably a 'lesser name', it has taken me forward. Whether it was Chameli, Jab We Met or Omkara. The slightly alternate path worked for me. But every film is close to my heart. Even Main Prem Ki Diwani Hoon. I love it. Even though the highs have been highs and the lows have been extremely low, I've enjoyed every minute of those 20 years.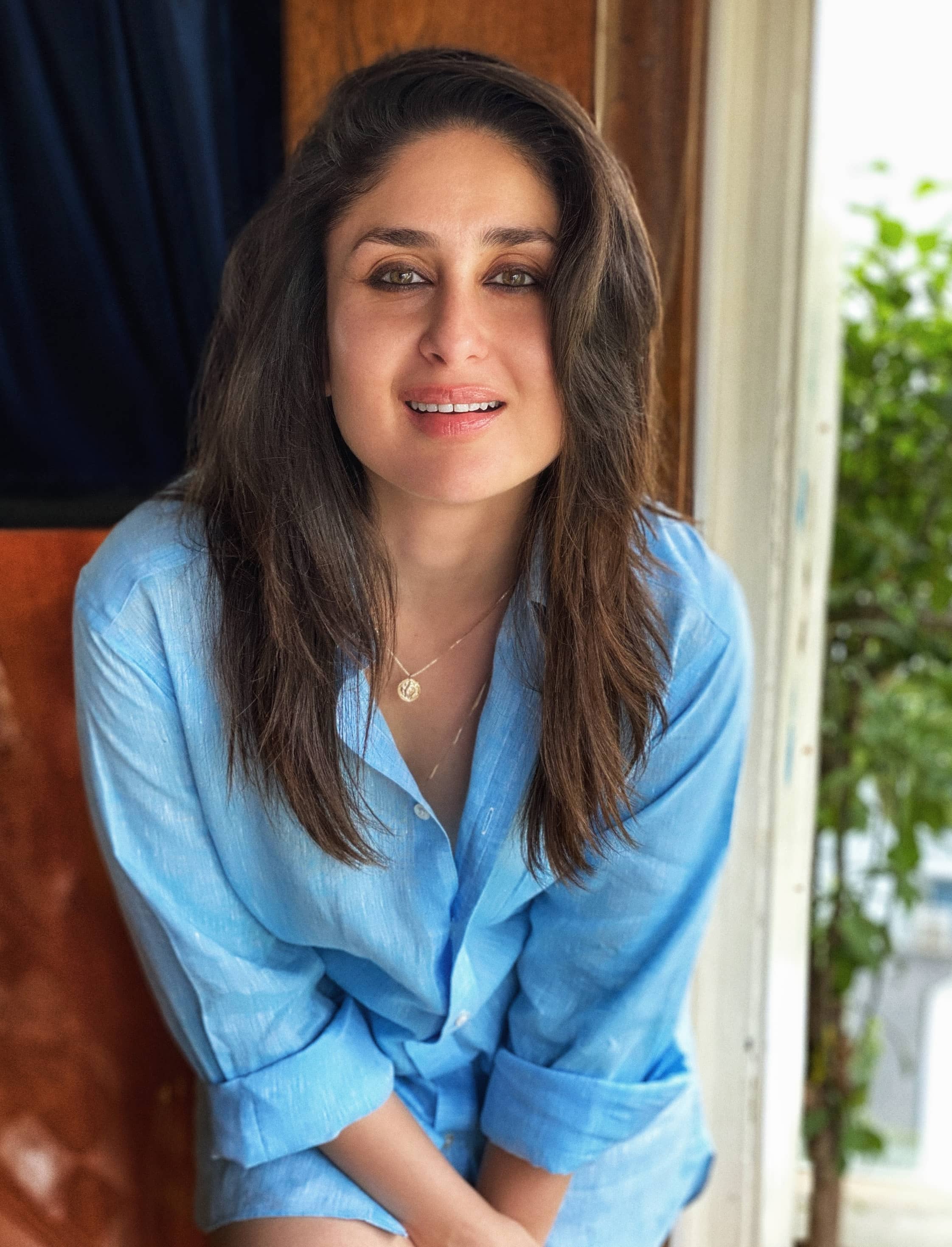 WHAT WOULD BE YOUR MILESTONES, IF YOU HAD TO SPLIT THE TWO DECADES IN THREE PHASES.
You can read up to 3 premium stories before you subscribe to Magzter GOLD
Log in, if you are already a subscriber
Get unlimited access to thousands of curated premium stories, newspapers and 5,000+ magazines
READ THE ENTIRE ISSUE
August 2020