Onscreen Power Couple: Shahid Kapoor & Alia Bhatt
A cool vibe and hot chemistry...Alia Bhatt and Shahid Kapoor is the freshest onscreen couple. Rahul Gangwani captures their bonhomie in print.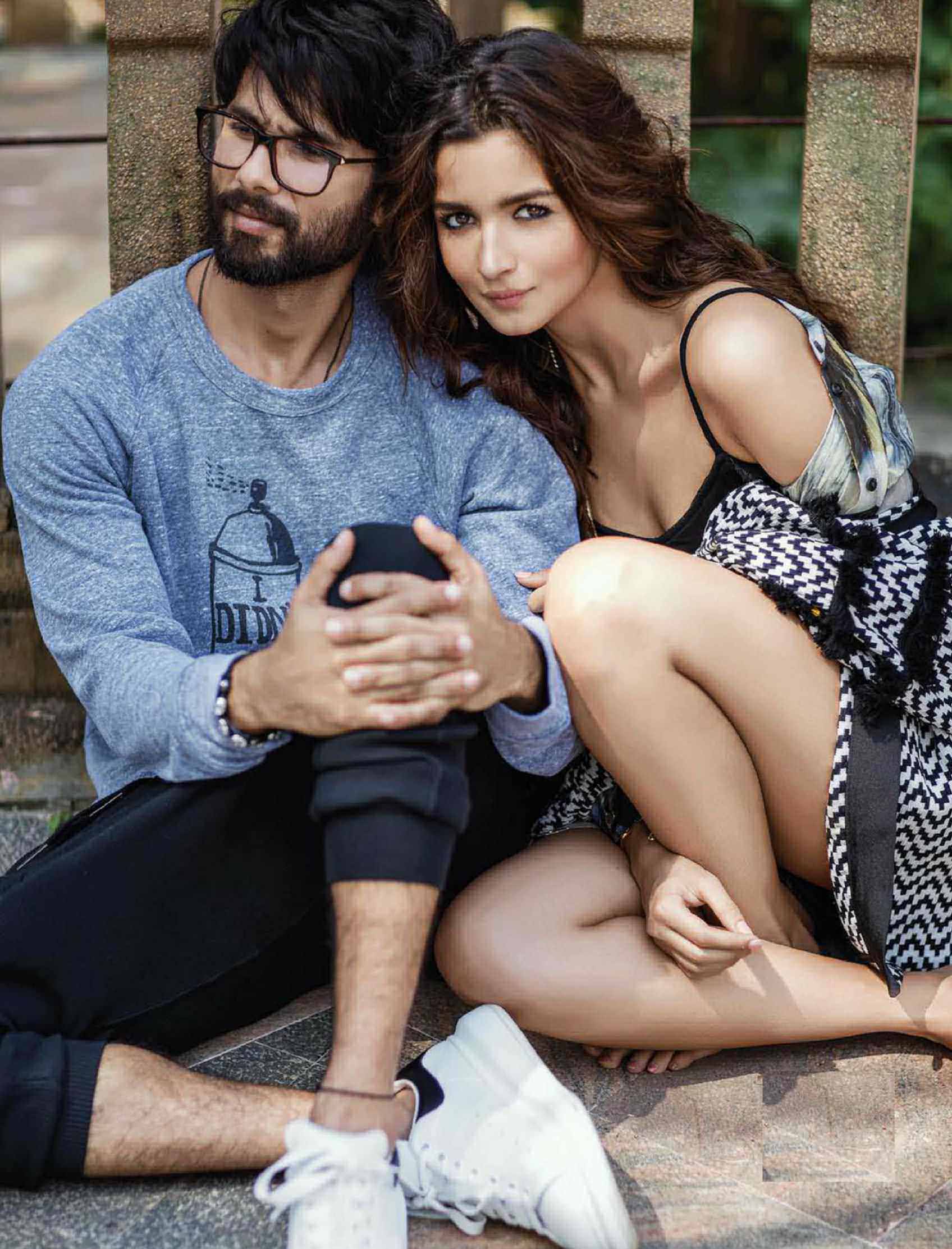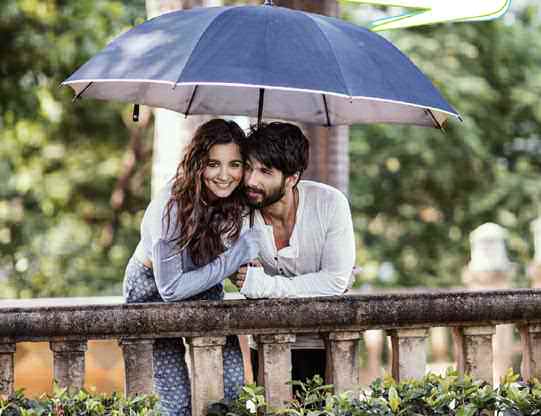 With Shahid Kapoor and Alia Bhatt around, falling in love becomes easier than making cup noodles. They're both undisputed champs of the college crowd. One mention of Shahid or Alia and the ShaAlians (that's what fans of Shahid, Alia and Shaandaar are calling themselves) will let out a roar that could crack social media codes in an instant. They are the most popular young actors out there. Breaking the Internet and garnering RTs and likes is commonplace in the lives of these two good-looking movie stars.
Alia is the princess of the marquee. She's barely 22 but her allure has captivated every filmmaker and movie buff in the country. Prodigy is an inadequate adjective. She's really made a name for herself as an actor. With Alia on board you automatically think two things. Good reviews and great box-office. It's not a common combination. It's something yesteryear stars would trade more than a limb for. But the young Bhatt lass has done it. She's an artiste extraordinaire.
Shahid has always been popular. Shanatics have been around forever, their screams and sighs have echoed long before the corridors of the Internet became mainstream. But ever since Haider, he's hit a purple patch. He's not just a star, not just a capable actor. He now stands for a perfect marriage of stardom and cinematic finesse. That he's recently tied the knot with Mira Rajput only adds to his persona. People are now looking forward to seeing more of Prince Charming.
He's older and more restrained, she's young and full of life. He's relentlessly charming and she's effortlessly cute. Put together they're like the perfect Mills & Boon combination. Perhaps that's the reason songs from Shaandaar like Gulaabo, Shaam shaandaar and Nazdeekiyaan have become instant trends. These two are making people fall in love all over again. A conversation with the two together has more than 50 shades of everything romantic. Lovers' tiff, casual banter, sweet nothings, flirtations and old school respect... it's all there.
From shooting the film to being together for promotions… How's the Shaandaar journey been?
Shahid: It's always easy, always fun with Alia. We've been driving from one place to another and talking nineteen to the dozen. And when we are not talking, we are on our phones. It's a well-matched scenario. As opposed to what I'd thought earlier, we got along really well. She's someone I'm comfortable with, someone who's a friend, someone with whom I can be myself and not bother being correct all the time. I look forward to doing stuff together with her.
Alia: We balance each other or we are always on the same energy level. We're always in sync. That came when we started shooting the film. Nobody could have said on the first day of the shoot that we had got acquainted with each other only a few days earlier.
S: We've always been honest with each other. If she didn't like something about me, she'd come and say, 'Dude why did you do this?' We take each other's opinions seriously. We give each other feedback. We trust each other.
A: Yes, we take each other's word for it. If he says something, I won't ignore it.
S: We also fight.
What do you guys fight about?
A: We are similar. We both are Pisceans so probably that's why we fight on similar issues. It gets resolved also quickly.
S: Actually, you can't call it a fight. It's always a healthy argument that leads to a better result.
A: Both of us aren't good with confrontations. (Laughs) When we do confront, it's indirectly.
S: I have this strange personality trait that I've just discovered. I can say what I feel. But I can't confront. It's a weird irony.
A: He says things without realising. There have been times when he says something to which I say, 'Shahid did you say that?' And he's like, 'Oh shit I shouldn't have. I'm sorry!'
What was your first impression of each other?
A: The first time I saw Shahid was damn funny. It was my first industry party. It was Farah Khan's housewarming party. I was nervous. I had never hung out with the big industry people. This was before Student Of The Year (SOTY) had released. I was leaving the party when I saw Shahid enter.
S: She was walking down the stairs with Karan (Johar), Varun (Dhawan) and Sidharth (Malhotra) and I was walking up. She had obviously come early like a good student of the year and was leaving the party at a decent hour and was going to bed. I, as usual, was walking in late. I'm an insomniac.
A: He had long hair then.
S: Alia was wearing a black dress.
A: And you were wearing something white and blue.
S: We just said hello to each other.
A: But yes, he was warm. He was a big star and he couldn't have known me but he was sweet. It was like 'I will make the first attempt and greet you' moment.
S: The next time we met was in Karan's office. Alia was wearing a baseball cap and a loose t-shirt, which I found cool.
A: You said you like my vibe when Karan said, 'Why have you worn this and come?'
S: She was yapping away with someone.
A: It was Abhishek Varman.
You can read up to 3 premium stories before you subscribe to Magzter GOLD
Log in, if you are already a subscriber
Get unlimited access to thousands of curated premium stories, newspapers and 5,000+ magazines
READ THE ENTIRE ISSUE
November 4 2015