Kangana Ranaut: Her Own Hero
Filmfare
|
September 23 2015
She's the hero in her films. But even before that she is the hero of her life. Jitesh Pillai unravels the bestseller that is Kangana Ranaut.
Small starts precede big bashes. This holds true for Kangana Ranaut. The heroine du jour. Her life is the stuff pulpy paperbacks are made of. Her life is also the stuff that true-grit stories are made of. She started from scratch and rose to the top of the heap. Through the indignities heaped on her because of her modest beginnings, her pahadi accent and some of the murky choices. Her walk has always been on the wild side so it seems a lil' incongruous to expect her to aerosol the room with good intentions. I say let the mascara flow. She started the fire. She started the bonfire. We are feeling the heat. With solid back to back performances in Queen and Tanu Weds Manu Returns, Kangana Ranaut has showtownl's A-listers queuing up to sign her. Talk is that shel's upped the ante and is reportedly asking for a whopping 11 crores. Top heroines covet her roles and even SMS her directors behind her back begging them to cast them free of cost. But such is Kangana's clout that people are willing to wait. At a time when she could have easily done Bajrangi Bhaijaan and Sultan, which were offered to her, she chose to tread uncharted and dangerous territories with Vishal Bhardwaj (Rangoon), Ketan Mehta (Rani Laxmibai) and Hansal Mehta (Simran). Right now weeks away from her latest release Nikhil Advani's Katti Batti, a romantic sortie on live-in relationships, I repair to her tastefully done up apartment. A mix of Frida Kahlo and Parisian je ne sais quoi. I gulp down my coffee to ask:
Katti Batti advocates live-in relationships. What is your take on it?
First, I'll tell you the dont's. People rush into live-in relationships, more so, if you've come from a small-town and are enjoying the newly-acquired freedom. I've burnt my fingers. But you can't move in with someone who has ulterior motives. I'd like to warn young girls out there... take your time to know the person. Discuss it with your parents. Just don't move in with anyone unless you know the person, you know his past, his plans, his workplace... Or else, you can get into major problems. Your safety comes first.
Where do's are concerned, it could also prove beneficial. Imran's (Khan) experience with live-in relationships has been fruitful. He spent a lot of time with Avantika in the US and then they ended up getting married. But I got into trouble with someone.People with criminal records, psychological problems, dementia... could prove dangerous. Initially, they don't show that side of themselves. And when you move in, you can't get out. It becomes like a marriage. They get to do anything. Like physical abuse, spiking your food/drinks with dangerous chemicals... It sounds rosy and hunky dory but it's not that glossy out there. It's good to have your family by your side. You should be with people you trust as opposed to just jumping into something as extreme as a live-in. In a marriage, the families are involved and there's certain legality. Only if you're sure about someone and want to take the relationship to the next level, then opt for it.
So what would be the ideal scenario?
When two people are serious about each other, when they know each other's backgrounds, then they can opt to live-in. There should be no hidden agenda. Someone may just want to share an apartment with you or he may want you to support his expenses and is just misleading you. If you're naïve, people take you for a ride. People will get their way, use you for a while and then move on.
The exit route in a live-in relationship is the biggest advantage. Isn't it?
But what's the need for a live-in? People who're not happy with themselves, seek company and go for a live-in. But I'm happy in my own company. When you're financially independent and can take care of yourself, you would rather be free with no strings attached. For me the next level wouldn't be live-in; it would be marriage. Men tend to treat their girlfriends differently and their wives differently. The door is always open in a live-in. You always feel unsure of your future. I'm not comfortable with the concept.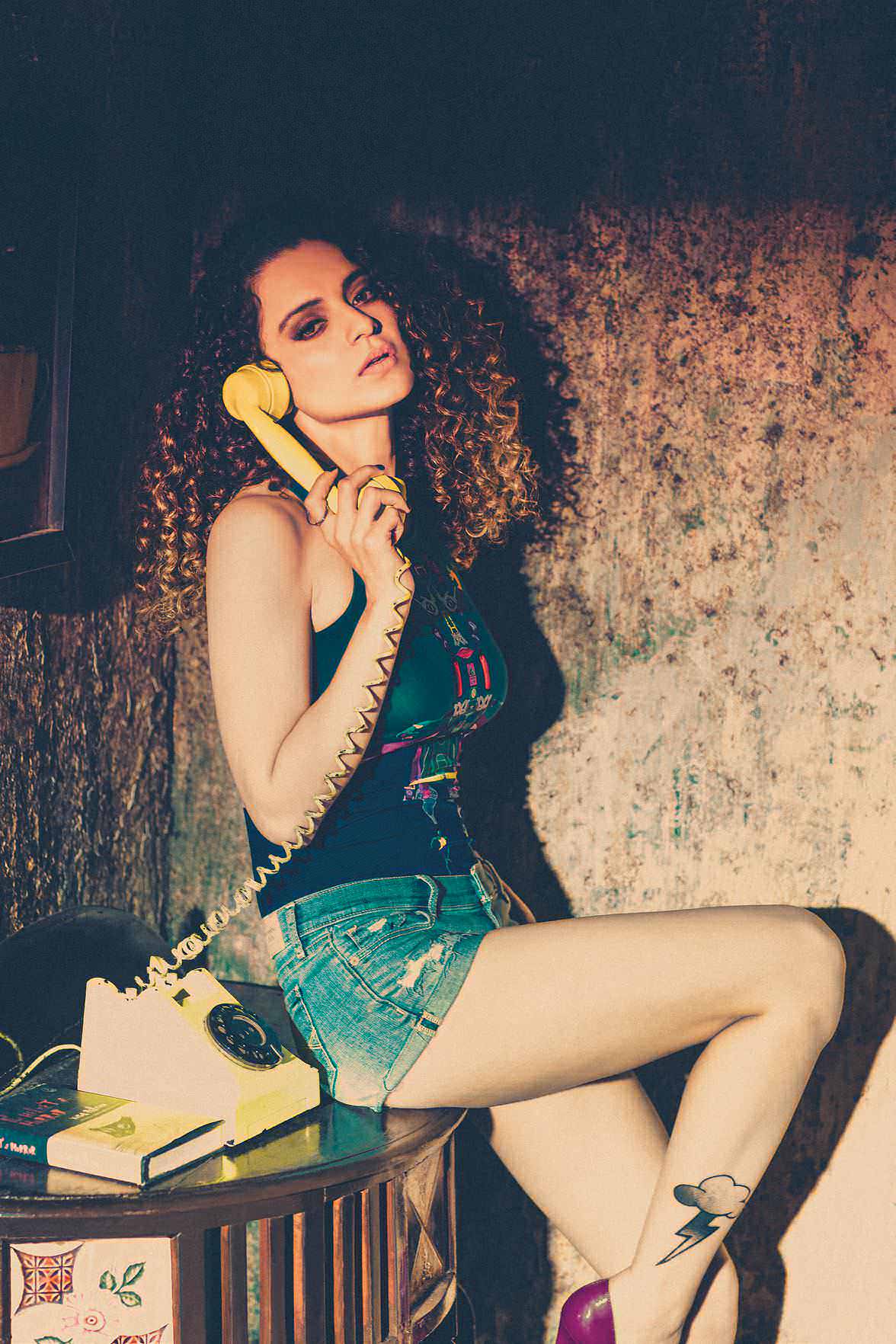 You can read up to 3 premium stories before you subscribe to Magzter GOLD
Log in, if you are already a subscriber
Get unlimited access to thousands of curated premium stories, newspapers and 5,000+ magazines
READ THE ENTIRE ISSUE
September 23 2015