JOURNEYS TO HEARTLAND
JITESH PILLAAI CHATS WITH THE MAVERICK FILMMAKER IMTIAZ ALI
LIFE'S A JOURNEY, OR SO IMTIAZ ALI FILMS LIKE TO MAKE US BELIEVE. His films are testimonials to Sufi philosophy where his characters journey both outwards and inwards. He seems to be the most sorted of filmmakers and yet you feel he's a nomad who hasn't really set roots in the film world. Or in the real world either. He's a hermit who belongs to the mountains. He can talk at length on any topic and his deadpan wit can be quite deadly. He gives off the impression of being an old acquaintance, someone you feel you know a lot about and yet there's a hint of mystery that clings to him like a muted fragrance. And that's true of his films as well. You feel you know what his formula is by now but you're left with something new with every release. Likewise, you like conversing with him because you never know what might come up. Excerpts from a free-wheeling conversation with the supremely-talented filmmaker...
WHAT WERE YOU DOING IN LOCKDOWN? WITH WHOM WERE YOU STAYING?
I shifted in with my daughter Ida. I was writing a lot. Thinking, conceptualising. I wanted to finish the first round and go to the outer realm, which is like those stories that were remote and I couldn't really reach them because there was always something more urgent to do.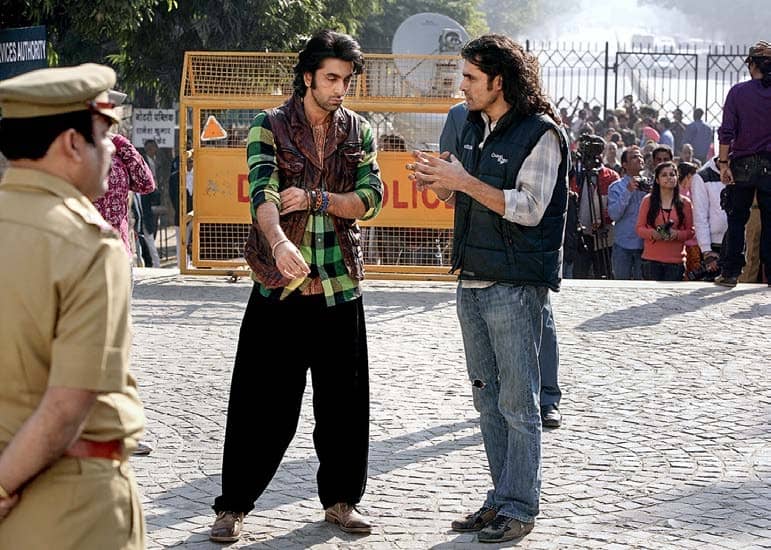 IS THERE ANYTHING YOU HAVE DABBLED WITH IN THE KITCHEN?
The only thing I am challenged about is cooking. But I am the best when it comes to eggs. (Smiles) And I'm the best tea and coffee maker in the world.
HOW DO YOU PROCESS THE LOCKDOWN?
People were restless initially. But then they were fine. And if given the opportunity, I don't know if they'll rush back to those pubs and cafes immediately. I also think people have discovered a bit of themselves. They have taken refuge in themselves so to speak. There are lots of people who are displaced and don't have access to daily bread, etc etc. But the air is cleaner. You can see the moon better, the sunset is better. And while we can we should enjoy all of this…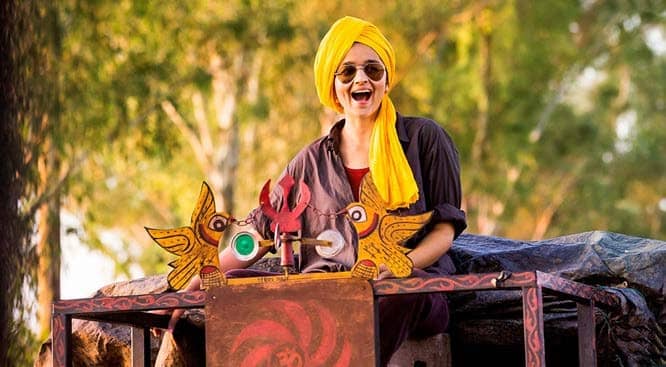 WHAT KIND OF PERSON WERE YOU WHEN YOU CAME FROM DELHI. DID YOU ALWAYS WANT TO TELL STORIES?
I was in XIC – Xaviers' Institute of Communication and I stayed in the hostel there. It was a great time to land in Mumbai. I was already directing plays. So I wrote and directed a play here. I was already writing stories, already doing theatre in a big way, in the biggest way actually.
You can read up to 3 premium stories before you subscribe to Magzter GOLD
Log in, if you are already a subscriber
Get unlimited access to thousands of curated premium stories, newspapers and 5,000+ magazines
READ THE ENTIRE ISSUE
October 2020