It's my life...
JITESH PILLAAI TALKS TO THE FEISTY BHUMI PEDNEKAR
Bhumi Pednekar. Talk to her for ten minutes and you know she's a true-blue actor. And that's a good thing. Because filmmakers are increasingly turning away from subjects which portray leading women as dolled up mannequins. And they are doing it because the audience is showing signs of being fed up of mere fluff and want a taste of something substantial. Normal and relatable is the order of the day and Bhumi fits right in the new order of things. We would even be bold enough to say that she has been one of the pioneers of this new normal. She started off by playing a sassy overweight wife in Dum Laga Ke Haisha. And had no qualms playing a sharpshooting grandmother in her last release Saand Ki Aankh. She's still in awe of movies, of movie-makers. Her replies are forthright, witty and introspective. She's both wise and foolish, content and hungry. Raring to run, and enjoying the serenity of the lockdown...
WHAT'S YOUR LOCKDOWN ROUTINE LIKE?
Currently, I'm just spending a lot of time with my mom and my sister. Times like these make you realise that there is nothing above the safety of the people you love. I'm reading a lot. I'm going through my school history books. I'm trying to understand programming because computers have always been so alien to me. I'm studying climate change because that's something dear to me. And I'm cooking. One day my mom and sister gave me so much attitude. I wanted banana bread and I was like I'll do it myself. I'm not dependent on you guys anymore. I followed the recipe and I baked banana bread and since then I have not looked back. (Laughs) Now I'm Bhumi the baker. And I'm working out.
DO YOU FEEL THERE ARE TOO MANY DON'TS IN YOUR LIFE THAN DO'S AS AN ACTOR?
It's been four years and eight outstanding films. And the reason I could make this space for me is because my first film was a big don't. No one could have imagined that there could be a film about a beautiful, overweight, firecracker of a girl. l just jumped into it. I was seventeen when I joined YRF. I don't come from a film family. Everyone thought I was crazy. My family couldn't help me. I just took my chances and look you and I are having this conversation right now...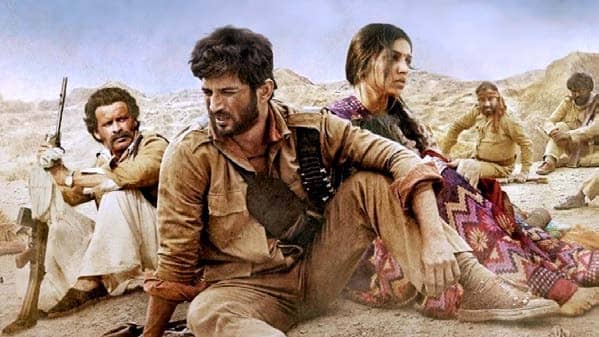 IT'S INTERESTING THAT YOU ADDRESSED THE TOPIC OF BODY SHAMING BECAUSE OUR MOVIES CONSTANTLY PLAY UP TO A STEREOTYPE OF A PRETTY, FAIR, PERFECT BODY.
Not just the showbiz. It involves years and years of social conditioning. Luckily, when I joined cinema, there was a movement against stereotypes. I feel happy that I could be part of the revolution and now I feel good celebrating my flaws on celluloid. It has made me a confident person. Now I don't care if I'm a couple of kgs heavier. There was a phase when I was shooting for Sonchiriya and people were like, 'Oh my God, you look so thin, you look sick.' I was like it's my choice, I'll do what is right for my character.
You can read up to 3 premium stories before you subscribe to Magzter GOLD
Log in, if you are already a subscriber
Get unlimited access to thousands of curated premium stories, newspapers and 5,000+ magazines
READ THE ENTIRE ISSUE
September 2020