The New Shape and Confidence Of Parineeti Chopra
Losing weight, buying a house of her own and taking a short break has been liberating for Parineeti Chopra. So what is everybodys problem, she asks Deepa Menon.
Earlier this year, when speculation was rife on who would replace Jon Stewart as host of The Daily Show, comedian Jessica Williams' name was very popular. So popular, in fact, that when Williams said she felt she wasn't right for the job, she was attacked by her own supporters. She responded with a tweet: "I am a black woman and I am a feminist and I am so many things. I am truly honoured that people love my work. But I am not yours."
The same sense of betrayal, for want of a better word, seems to be inspired by Parineeti Chopra after she lost all that weight recently. The winsome brat who charmed us in Ladies Vs Ricky Bahl (2011), the woman who initiated sex and smoked on the toilet in Shuddh Desi Romance (2013), the child-woman who soiled her sari in Hasee Toh Phasee (2014) — would she now be replaced by a Bollywood 'heroine'? The kind that cares more about her best side and fitting into a designer's sample size than really committing to character?
"A couple of days ago a journalist said to me, you were known to be this bindaas girl who didn't really care about her body and now you seem to have succumbed to industry pressure. And it just gave me a perspective on how somebody who doesn't know me or doesn't know actors, thinks," says Chopra. The apprehension is not misplaced, but as with all things showbiz, the level of attention her weight loss received has been bizarre. There are reports that she dropped the kilos by visiting an Austrian detox centre (true), practising Kalaripayattu (partly true) and courting anorexia (not true). We liked you just fine, some of these reports seem to be tut-tutting, so why did you have to go and get all skinny? To that Chopra has much to say, but the gist is: I'm not yours.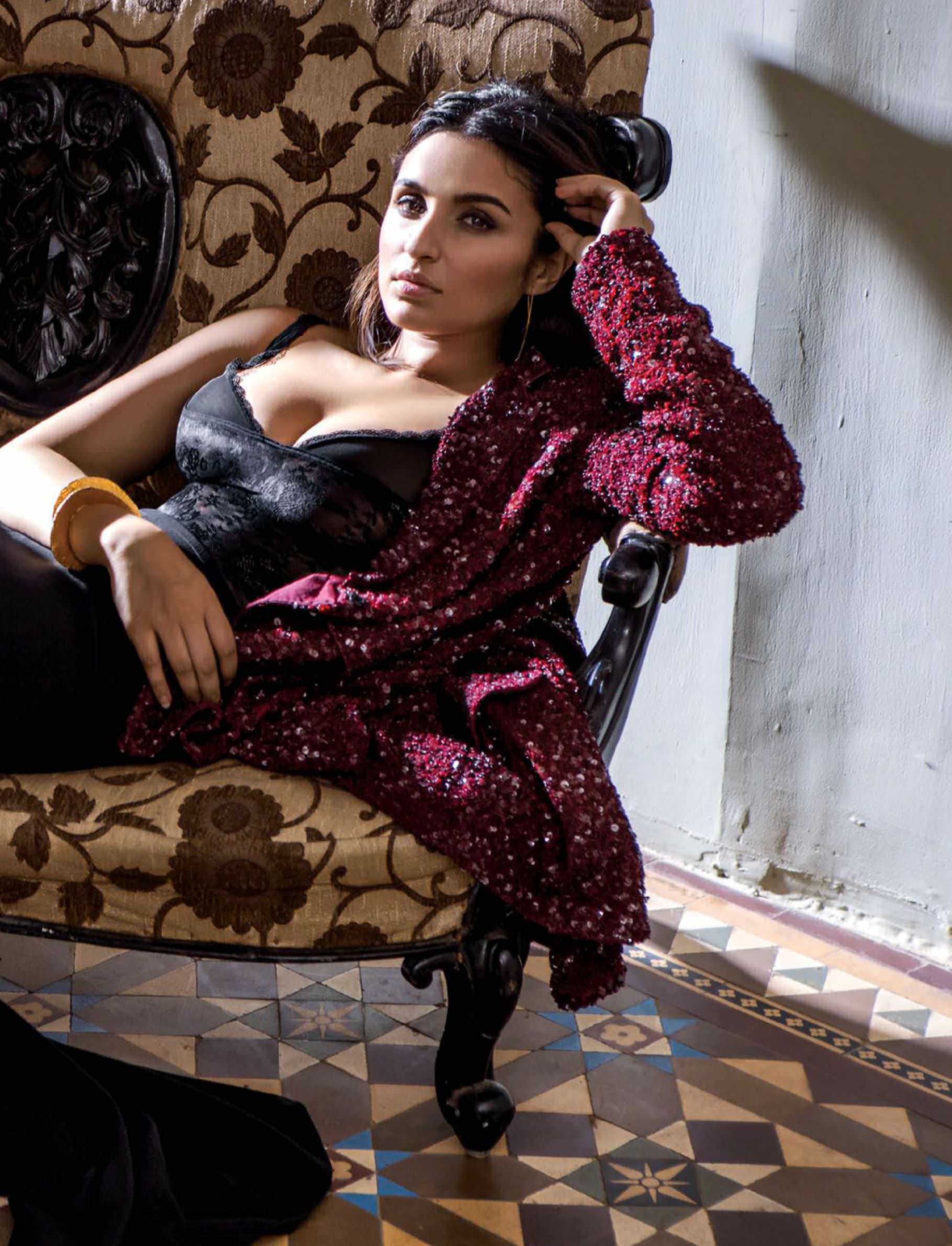 See, she never wanted the sweet cherub tag. It just sort of happened when she was thrust into the spotlight in 2011. A former banker and public relations executive with Yash Raj Films, Chopra was spotted in the manner that all aspiring actors dream of being discovered. Only it wasn't her dream and everything about those first couple of years was unplanned and maniacal. Feeling like she had to make the most of the momentum she gained after her first two films, she signed on a bunch of projects and endorsements. It was heady, it was exhilarating — and then she stopped sleeping.
You can read up to 3 premium stories before you subscribe to Magzter GOLD
Log in, if you are already a subscriber
Get unlimited access to thousands of curated premium stories, newspapers and 5,000+ magazines
READ THE ENTIRE ISSUE
October 2015