Alia Bhatt "I'm Setting Milestones!"
CineBlitz|July 2016
Alia Bhatt has changed the game and decided it is time you play by her rules, discovers Shubarna Mukerji Shu.
If you have a kid, she probably wants to grow up to become Alia Bhatt! When did that happen? One moment everyone was laughing and making silly jokes, the next thing we know the tables have turned and she has become the most sought after brand, the most talked about actress and the nation's youth icon. You name it and she is probably already endorsing it. In the long list of names, she has recently added brand Standard to her bank account, but clearly it is not only the moolah; she has maintained the youthful effervescence even in the brands she picks, making them all a part of her! Talk about the genius mind behind that gorgeous face, her brand is all that and more. "I believe today's youth symbolize confidence, trust and intelligence. They deserve the best in class products. I believe in associating only with products that fulfil the aspirations of today's contemporary consumers with world class products," she said while speaking about her association with brand Standard.
Still only in her early twenties and she has already jet-set into the A-list, sitting snug and prosperous. UDTA PUNJAB, her latest release, has completely shaken up any residue of doubt that might have remained in minds. Talk about a girl who was touted to be a me-too-Kareena, who has gone and overshadowed Bebo dearest at her own game. Wow! These are stories for business school but let's begin by talking cinema…
Did the success of UDTA PUNJAB come as a surprise?
Of course, the magnitude of it did come as a surprise. It is immensely overwhelming to have people come and tell you that you have done justice to the character. Though, I must say that on the storyboard itself, the character was very interesting but it could go very flat if not executed correctly. I came onboard knowing that there was scope for some great performance. I had every confidence in my director and it seems to have paid off!
Since you mentioned your director Abhishek Chaubey, I have to ask, did you ever imagine you would be dealing with someone so quiet?
Quiet is quite right! He is a man of few words, though I do think he is the perfect blend of everything one would need in a director. He doesn't talk too much, but his vision is very clear. He explains it and then lets you take it on. He has mastered that absolute balance of being easy going and yet, managing the actors in an ensemble cast like ours. For someone who started his career directing Vidya Balan, Naseeruddin Shah and such, he is bound to be one of the more confident guys in the industry. He really should be making more movies and making them more frequently.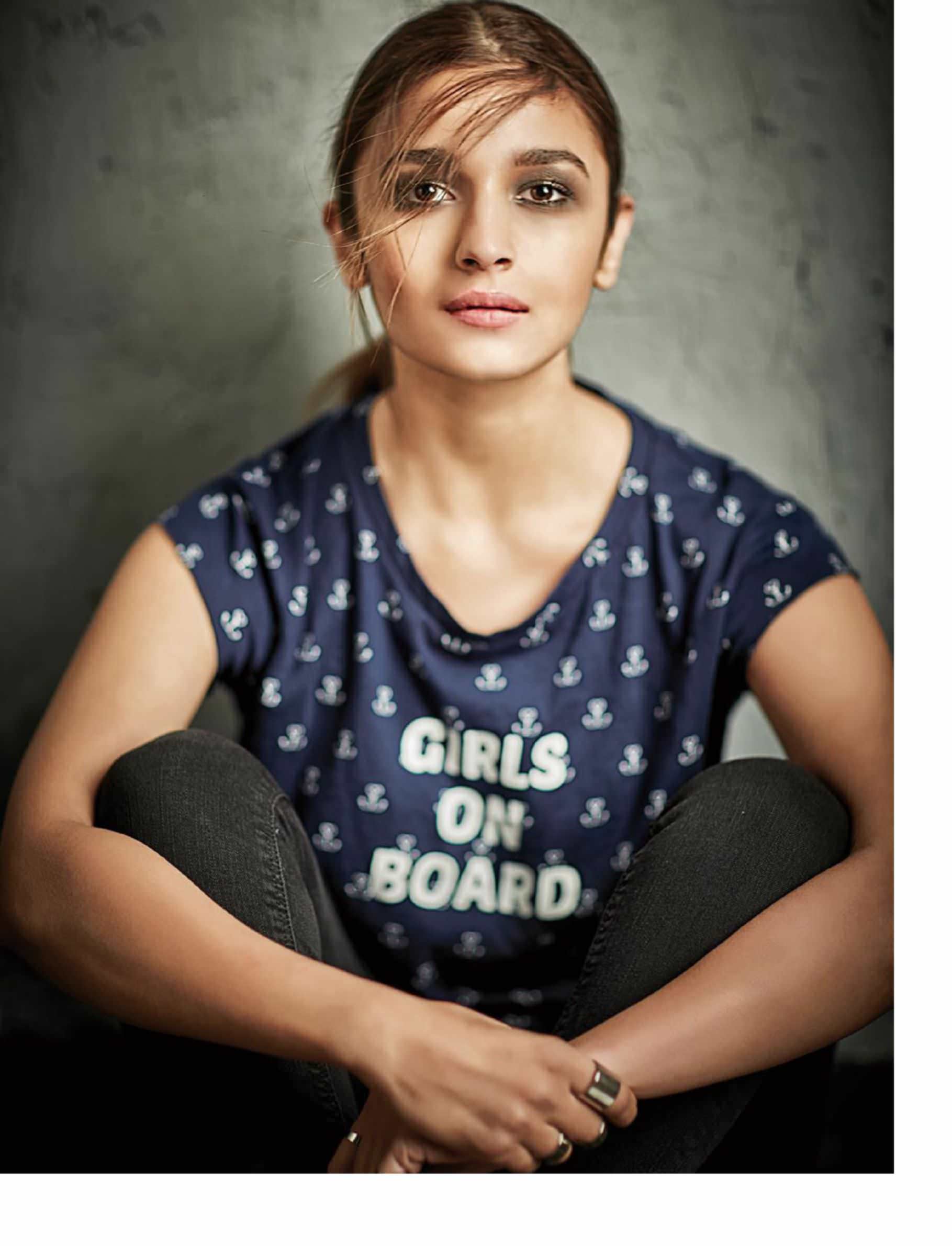 Given the way the film has been appreciated, Abhishek sure got it right with this film.
I always say that I am a director's actor; all the appreciation the performances have received just goes to show the merit the director holds.
With all the credits and merits set aptly, let's talk about the whole UDTA PUNJAB controversy. With so many people opposing it, was it easy to take it all in your stride? Does the fate of the film bother, when there is nothing beyond acting that is in the hands of the actor?
You can read up to 3 premium stories before you subscribe to Magzter GOLD
Log in, if you are already a subscriber
Get unlimited access to thousands of curated premium stories and 5,000+ magazines
READ THE ENTIRE ISSUE
July 2016