The End Of The Line
CBS Watch! Magazine
|
July - August 2019
As Criminal Minds begins its 15th and final season, the beloved cast gathers to discuss serial killers (what else?), special guest stars, and their millions of phenomenal fans. And oh, yes … some wine.
The scene is quintessential hollywood: a train station at dusk. Steam billowing up from the tracks. Loved ones bracing for their emotional farewells. What could be more fitting for the cast of Criminal Minds?
Chugging into its 15th and final season after more than 300 episodes, the police procedural is among the 10 longest-running dramas of all time, and in the top 20 for longest-running scripted television shows. "This is Gunsmoke and Guinness Book territory," says Matthew Gray Gubler, who has played quirky FBI brainiac Dr. Spencer Reid since episode 1.
To honor the landmark occasion, all eight series regulars are gathered at a railway museum in L.A.'s Griffith Park for photos, poignant reflections, and a few behind-the-scenes confessions (mostly involving a tradition called "hot tub wine machine"—stay tuned). On TV, the tenacious profilers of the FBI's Behavioral Analysis Unit—or simply "BAU" to fans—are a hard-bitten bunch, tracking down serial killers and other vicious "unsubs." But in person, clearly good friends across the board and decked out today in their spiffiest finery, the cast can scarcely hold back tears as they get candid about their extended journey together and what it means to come to the end—sniff, sniff—of Criminal Minds.
Judging from the misty eyes and group hugs, it looks like the series wrap-up is generating "all the feels," as they say. Are you able to get through scenes this season without a tissue break?
Joe Mantegna (Senior Supervisory Special Agent David Rossi, seasons 3– present): This is my 50th year in show business, and next to voicing on The Simpsons, Rossi is my longest-running role. I came in with dark hair and now it's gray. I arrived without much of a game plan, and the show and character are now a deep part of who I am. This cast is a true family for me. So every episode this year has an added bittersweet layer. When the director announces, "This is the last profile scene" or "This is our last scene on the jet," you look around with a real sense of passing. It's monumental.
Kirsten Vangsness (BAU Technical Analyst and Media Liaison Penelope Garcia, seasons 1–present): The term that keeps coming up is "ambiguous loss"—that feeling of losing something you love, and that everything's about to change. In this case it's not a person, thank goodness. But still, in the middle of a scene, it hits you. But you can't cry; you have all this makeup on. Plus, what are you crying for? It's been such an incredible experience. I will have done every single episode except episode 5, every episode of the first spinoff, and two episodes of the second spinoff. I love these people. No, sir. I'm not crying. You're crying. [Editor's note: She's crying.]
Paget Brewster (Supervisory Special Agent and BAU Unit Chief Emily Prentiss, seasons 2–7, 9, 11–present): Um, I'm in complete denial, so I'll break down into tears the week after we end, but not before. I'm pretending this show's never, ever going to end.
Without spoiling anything, what can you say about season 15? A.J. Cook (Supervisory Special Agent Jennifer "JJ" Jareau, seasons 1– present): Well, I can tell you that we will find out what happens now that JJ has expressed her true feelings for Dr. Reid.
Matthew Gray Gubler (Supervisory Special Agent Dr. Spencer Reid, seasons 1–present): Don't you mean "Jeid?" That's what the internet is calling us. Hey, I'm not spoiling anything. I mean, don't rule out, uh, "Jemily" or "Jarcia" this season, either!
Adam Rodriguez (Supervisory Special Agent Luke Alvez, seasons 12–present): And we do have guest stars. We love guest stars! [Editor's note: Among others, watch for Jane Lynch to return as Reid's schizophrenic mother, and for Rachael Leigh Cook as a potential new love interest for Reid.]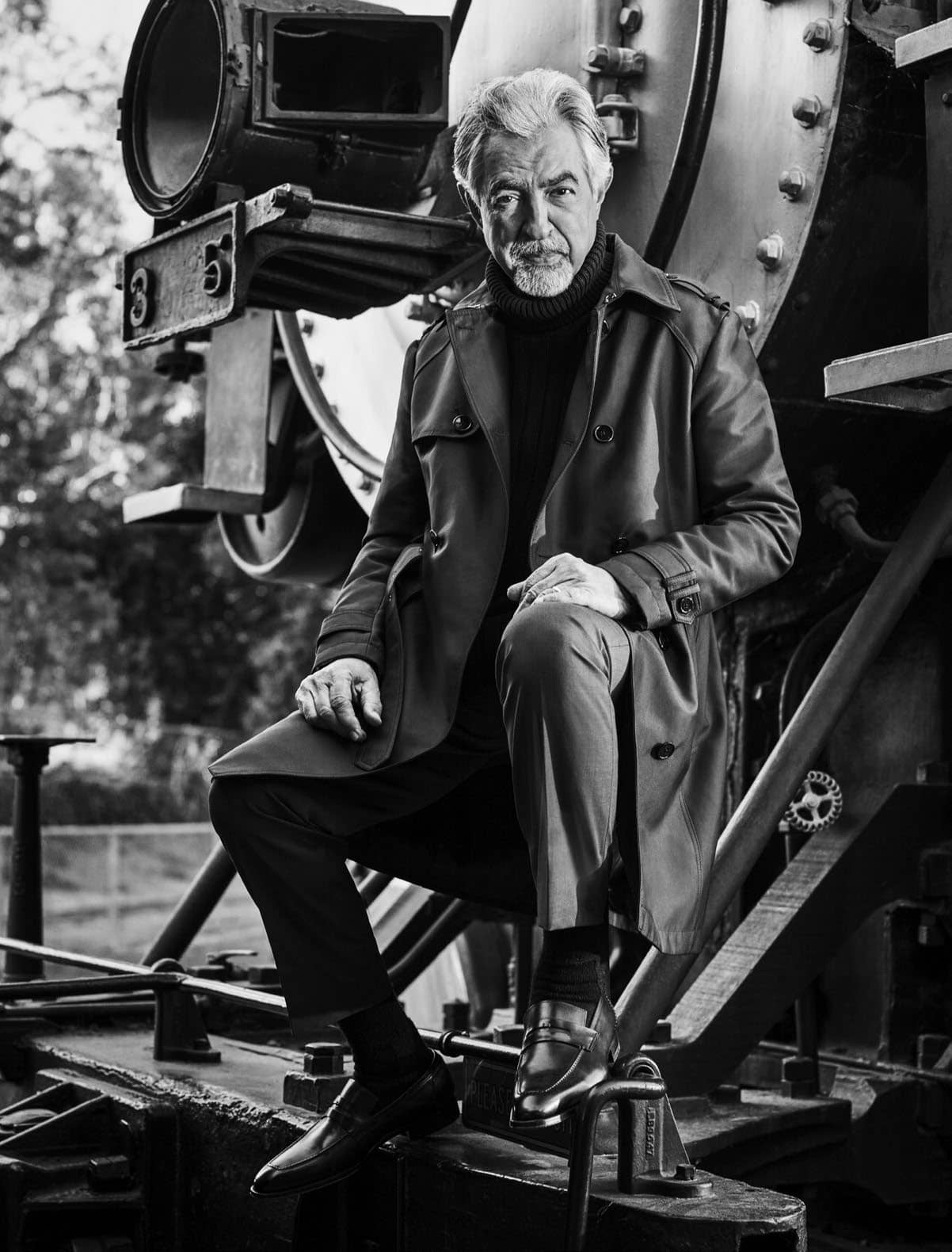 You can read up to 3 premium stories before you subscribe to Magzter GOLD
Log in, if you are already a subscriber
Get unlimited access to thousands of curated premium stories, newspapers and 5,000+ magazines
READ THE ENTIRE ISSUE
July - August 2019