STATE OF GRACE
The Late Show's Stephen Colbert has a radical idea about what America needs right now: love and kindness.
IT'S A FRIDAY AFTERNOON AT THE ED SULLIVAN THEATER in Midtown Manhattan. The Late Show with Stephen Colbert has been off the air for a few nights, but the busy offices still hum with staff preparations for next week's episodes. Stephen Colbert—clad in a soft sweater and chinos, hair slightly tousled under a baseball cap—grins as he admits he was getting a little restless during the time off. "I love being with the audience," he says. "And it's the work that I like. I like to be with everyone else who is paying attention in the same way and together trying to craft a comedic response."
Certainly, 2020 has not given us a lot to laugh about, but The Late Show has nimbly been finding the funny in even the darkest of times. Colbert sat down to talk politics, Lana Del Rey, and how The Late Show is really a show about love.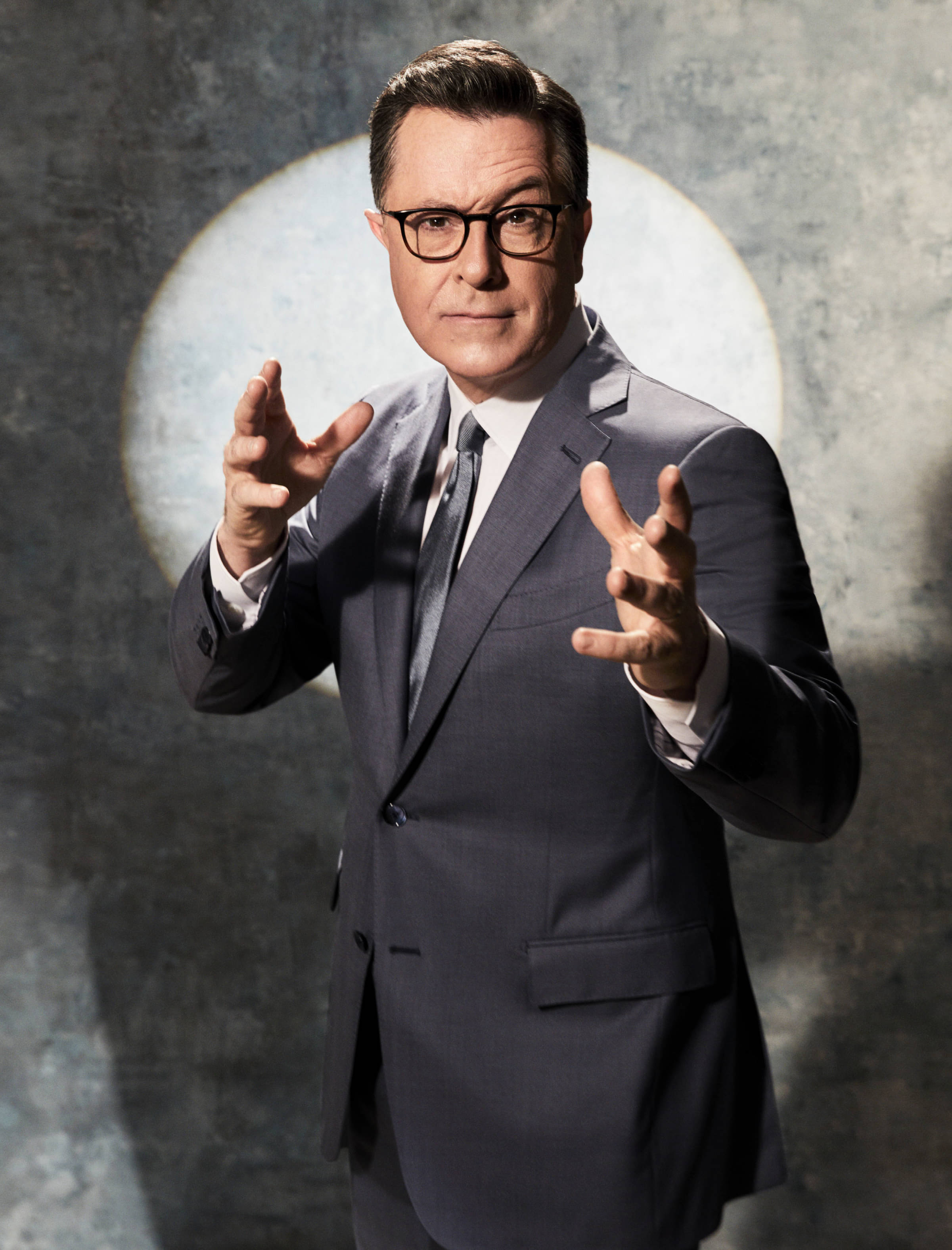 You are currently in the middle of Season 5. What's been the biggest surprise about doing this show?
The first one that comes to mind is that I don't have to make every decision. Part of the success of the show is me trusting the staff. Don't get me wrong: I'm a huge fan of me. [Laughs.] And a huge fan of control. But at [The Colbert Report], I'd look at a pen and be like, Why is that part blue? Shouldn't it be clear?
It was that level of control about everything, and that's simply impossible with this kind of show. Earlier this week my wife, Evie, said to me, "Are you OK not being in the office?" I said yes. I haven't the slightest doubt that everything that needs to be done is being done. Not that it wasn't true before; I just didn't allow it, and people couldn't do their best work because I wasn't allowing them to. I work here. I'm one of the people who gets to work at this show. I also get to have my name on the front of the building. But I really do feel lucky to be one of the people who gets to work here and be a part of this team.
When the show began in 2015, I'm guessing you could not have foreseen where it would be today and what so much of the show would be focused on.
No. I couldn't have imagined where we are now from where we started because I specifically remember thinking: I wonder if I could do a show like this that isn't about the news. And by that, I don't mean could I do it—could anybody do it. It was crazy to think you could leave politics out of that because it's so consuming our culture right now. It's become the most common subject: politics and sports.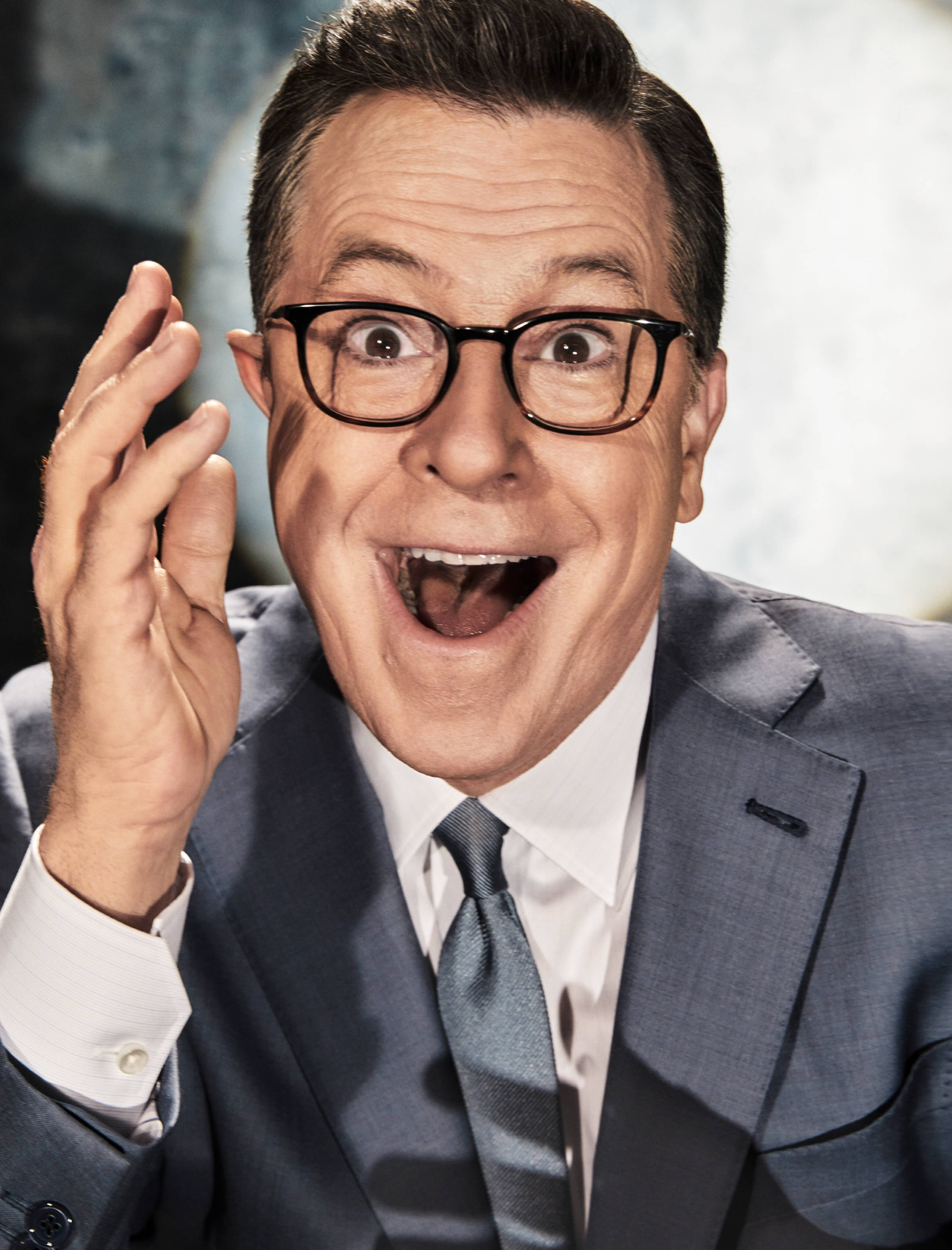 I don't know if I remember a time when politics was all anyone talked about.
I think paying this much attention to politics—not by me, but by the American people—is not a good idea. I really don't think it's a good idea. [In the show] I'm not breaking news or setting an agenda. I go up there every night and talk about what people have been talking about all day. And all day this is what people are talking about. I think it's unhealthy. In some ways our show is a pressure valve to that internal anxiety. We're lancing the boil. We're not curing anything: We're cortisone.
Does a heavy sense of responsibility come along with that?
You can read upto 3 premium stories before you subscribe to Magzter GOLD
Log-in, if you are already a subscriber
Get unlimited access to thousands of curated premium stories and 5,000+ magazines
READ THE ENTIRE ISSUE
May/June 2020