Good Sports
CBS Watch! Magazine
|
February 2019
The NFL Today Teammates James Brown, Bill Cowher, Boomer Esiason, Nate Burleson, And Phil Simms Are Changing The Game—And Having A Lot Of Fun.
DEEP WITHIN THE MANHATTAN CBS BROADCAST CENTERis a cavernous room from which, as one approaches down a narrow hallway, laughter can be heard echoing off its brick and stone walls. Studio 43 has been home to The NFL Today for 18 seasons now, and for all the visual wonders of a 2015 refurbishment featuring catwalks and a floor-to-ceiling video screen, the emphasis is on the shared desk where a quintet of football's leading voices dispense game insights.

As veteran host James Brown strides onto the set, team-mates Phil Simms and Bill Cowher (or "Coach," as he's known) are chortling about their snappily attired colleague Boomer Esiason, who's just been heard emerging from his dressing room remarking of himself, "Daddy's looking good."

There's an obvious fondness between the four men, which manifests in their good-natured ribbing. Today, Nate Burleson, the prolific pass catcher who joined the team as a virtual broadcasting rookie in 2017, is in London covering an overseas Chargers-Titans game. Noting his absence, Brown verbally throws to Esiason, who promptly jokes, "I wish we could have sent Phil."

It's a camaraderie formed by long hours during the six-plus months of the season, with additional duties on Showtime for Tuesday evening's hour-long show Inside the NFL. The high point of the season, of course, will be the Super Bowl—the first for this team—and a day they anticipate for the chance to showcase what Brown terms their "substantive banter." As he says, "We don't typically have enough time, so you'd be stupid not to set [the team up] so they can deliver. If you listen to these guys debate after a play, you're in effect picking their brains." Watch! took the opportunity to do the same, asking them our most burning gridiron questions.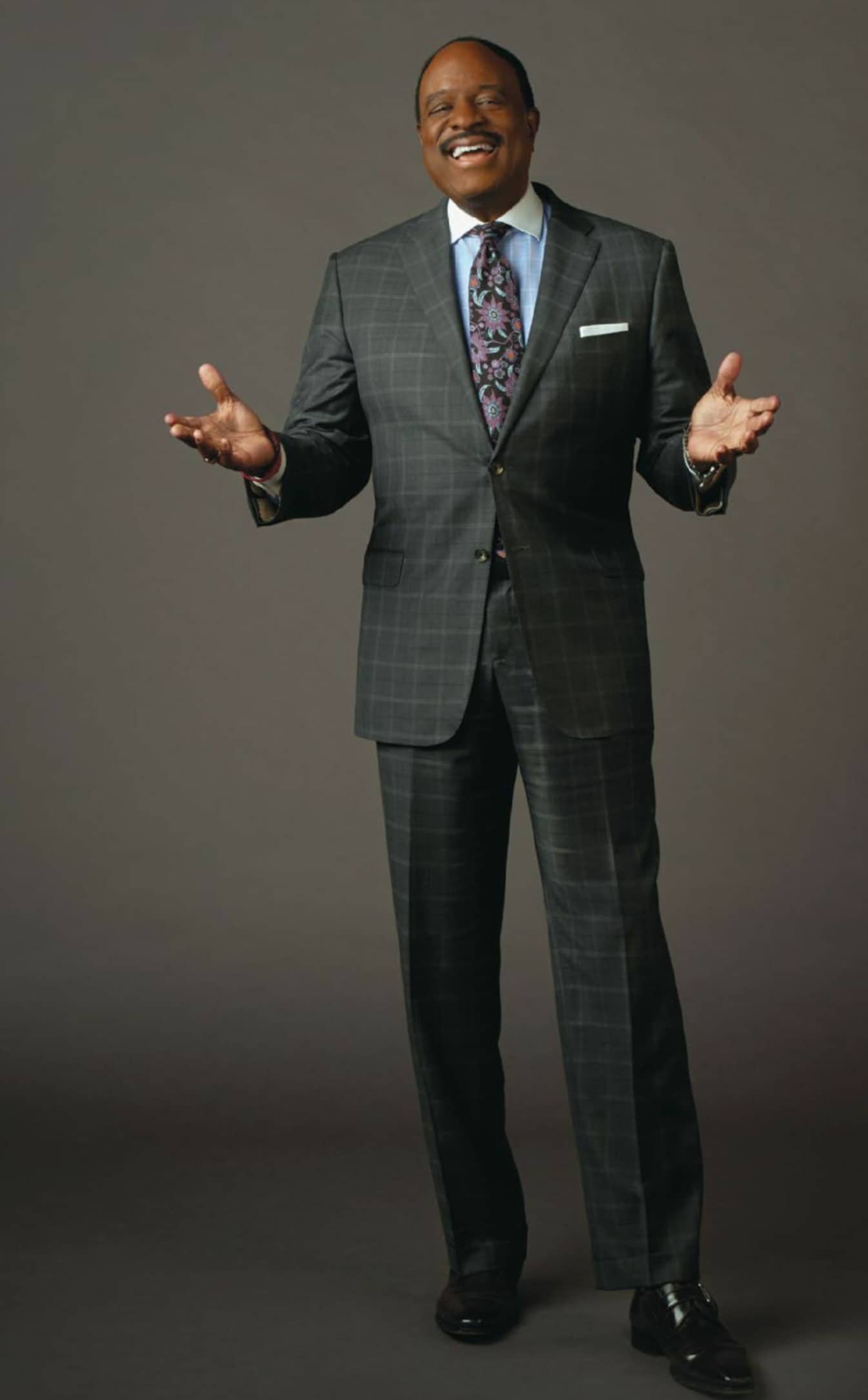 JAMES BROWN
Leading the Charge
James Brown might be called the field general of The NFL Today, schooled by years of stewarding shows on various networks and in varied formats. At Harvard, Brown was an AllIvy League hoops star, and the onetime government major has a disciplined reportorial edge. That's not to discount how much fun he can be. A three-time Emmy Award-winning broadcaster, Brown has hosted the Super Bowl nine times. Sports Illustrated named him "Best Studio Host of the Decade" in 2010, and he was selected for the prestigious Pete Rozelle Award by the Pro Football Hall of Fame in 2016. Doling out queries to men who came of age running their own huddles and teams, he uses ready wit and a delicate hand to keep the show flowing.
Who are your personal broadcasting heroes, in football or otherwise, excluding current colleagues?
John Madden, Pat Summerall, Ed Bradley, Ted Koppel, and Max Robinson. I try to take note of the best qualities of a number of broadcasters for whom I have great respect.
When did you know you wanted to be a sportscaster?
When I started doing local television for the then-named Washington Bullets and BET.
Who do you think is the most personally inspiring player or coach over the years?
There have been so many. Among them are [former high school basketball coach] Morgan Wootten, [former NBA player] Adrian Dantley, [former Boston Celtics coach] Red Auerbach, [former Celtics player] Bill Russell, [former Tampa Bay Buccaneers coach] Tony Dungy, Bill Cowher, John Thompson III [a coach for the United States men's national basketball team], and [former UCLA basketball coach] John Wooden.
Of the current crop of rookie QBs, who will have the greatest career?
There is no way that I can be definitively clairvoyant about this. However, the obvious rising star is a young man who is only in his second year but brings an unbelievable skill set to the game, along with maturity, wisdom, patience, and a hunger to learn: Patrick Mahomes of the Kansas City Chiefs.
What is your fantasy Super Bowl matchup?
You can read up to 3 premium stories before you subscribe to Magzter GOLD
Log in, if you are already a subscriber
Get unlimited access to thousands of curated premium stories, newspapers and 5,000+ magazines
READ THE ENTIRE ISSUE
February 2019