Four To Adore
CBS Watch! Magazine
|
March - April 2020
Get ready, America! Riverdale spinoff Katy Keene, starring Lucy Hale, Ashleigh Murray, Julia Chan, and Jonny Beauchamp, is poised to be the most glam, 'Gram-ed, and gabbed-about show of the season.
ON A CHILLY SATURDAY AFTER noon in December, in a large warehouse-y studio in Manhattan, Lucy Hale, Ashleigh Murray, Jonny Beauchamp, and Julia Chan—stars of The CW's upcoming show Katy Keene—are in the midst of a photoshoot/love fest. They sling their arms around each other, look at one another's phones, and revel in their togetherness. An incredibly cool DJ with long braids and a midriff top spins records—everything from Deee-Lite's "Groove Is in the Heart" and Lizzo to vintage Michael Jackson and Justin Timberlake's "Can't Stop the Feeling!" With each new song, Beauchamp shrieks and breaks into a 90-second club dance. There are racks of clothes that look like they came from the closets of Carrie Bradshaw and David Bowie as Ziggy Stardust—sequins, feathers, and glitter. Add the fancy yet fitness-friendly food spread (grilled chicken salad, crusty breads, and healthy grains) with buckets of iced sparkly water, and this definitely feels more like a party than work.
And boy, is this show going to be a party. Katy Keene is the spinoff of the mega-hit Riverdale, but instead of high school, the characters are in their 20s. And instead of Riverdale, they live in New York City. And instead of darkness and death, they're dealing with more pedestrian issues, such as clubbing, fun, and fashion. Hale, Murray, Beauchamp, and Chan play four friends who look fabulous in tiny clothes (see healthy food spread above) and are each trying to follow their individual dreams in the big city, played by the Greatest City in the World: New York.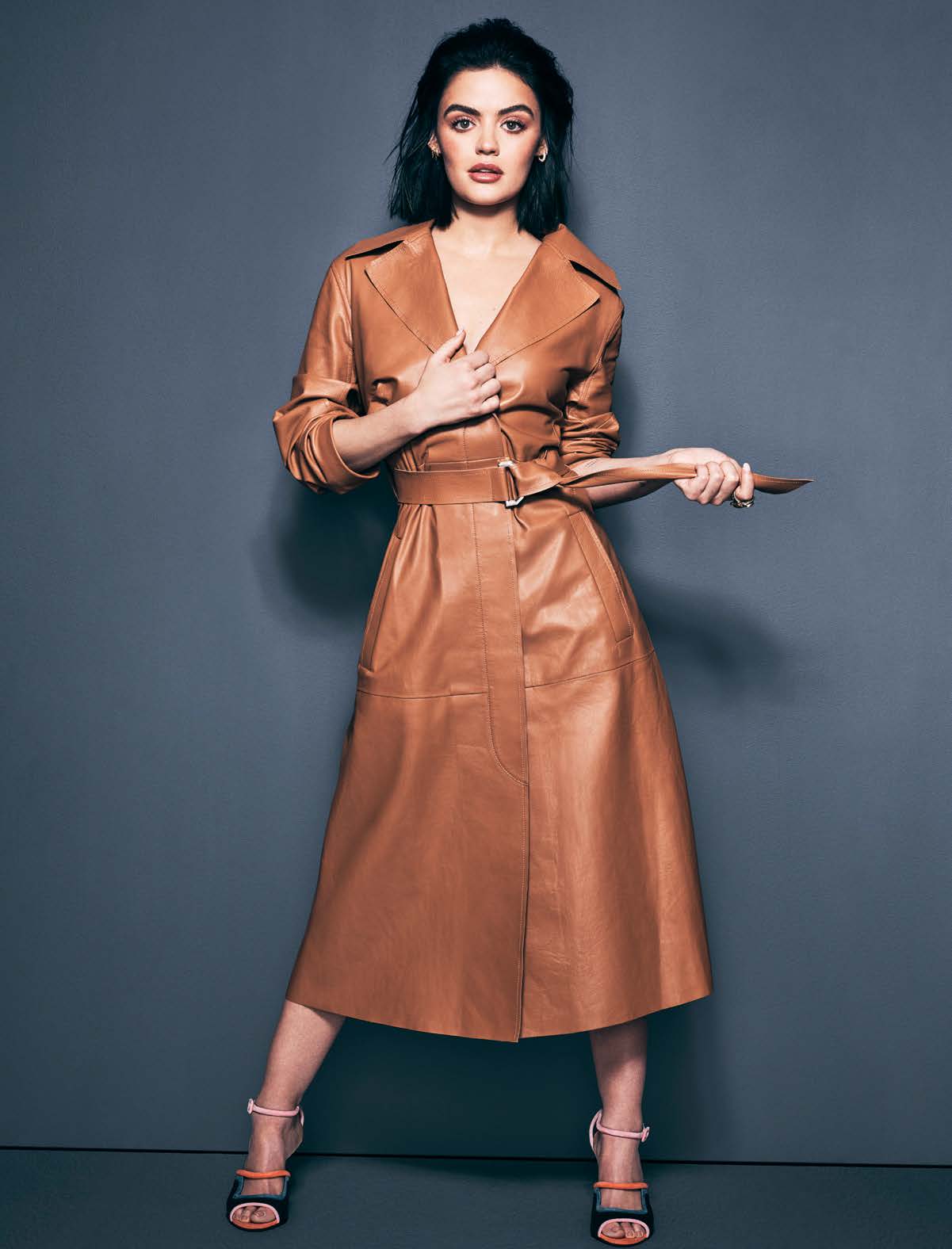 Can anything stop this glamorous gang from achieving their dreams? Don't count on it.
Lucy Hale (Pretty Little Liars, Privileged, The Sisterhood of the Traveling Pants 2) is the titular star of Katy Keene. Katy is an aspiring fashion designer who pays the bills by working as a personal shopper at the high-end (think Bergdorf's) Lacy's department store. She works for devil in Prada-esque Gloria Grandbilt (Katherine LaNasa) and has to fight her way among less pure-hearted colleagues.
Katy wants to be a fashion designer, and she's creating and working with fashion all the time. Are you also that into clothes?
LH: I am! I mean not as passionately as Katy; I don't sew or make my own clothes, but I love fashion, in that it's such a great representation of who a person is. There are no rules. It's all opinion-based, and it's why I love it. You can do whatever the hell you want, and nobody can say what's right or wrong.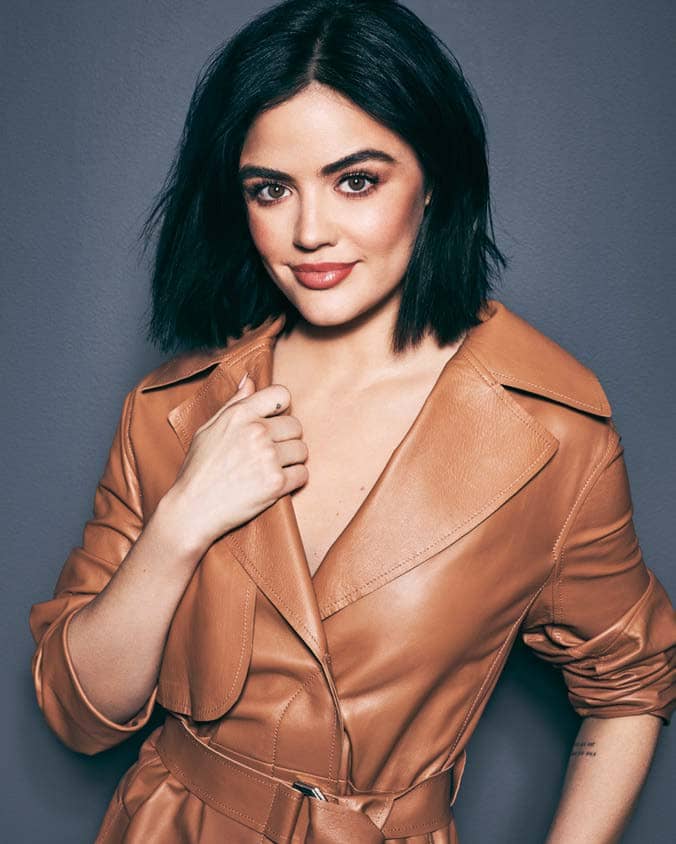 "I think people are going to be very surprised at how different Katy Keene is from Riverdale. It's bright, happy, and optimistic."—LUCY HALE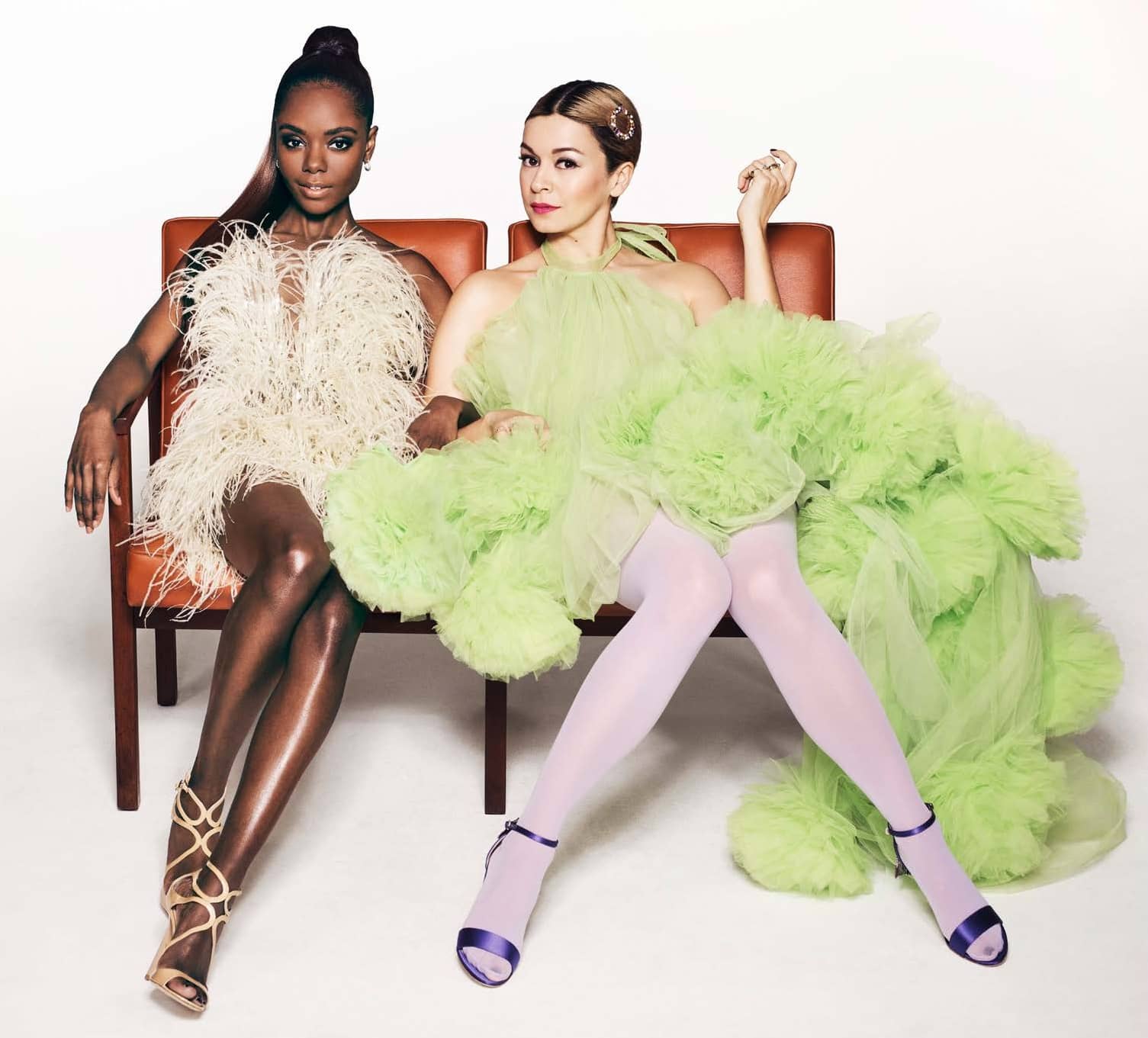 In the pilot episode, Katy is wearing a lot of hearts on her clothes—like Queen of Hearts quantities. What statement are you trying to make with that?
LH: We really wanted to pay respect to the comic, and in the comic, Katy Keene loves red and she loves pink and she loves hearts, so that kind of is the theme, at least throughout season one. And it's funny because when Katy is sad, she'll wear jeans and a blue sweater, but most of the time she's very bright, very pink, very red.
Is working on a New York show that really uses New York something new for you?
LH: A lot of our creators and writers grew up in New York, and it has such a big place in their heart, they wanted to showcase it. They wanted it to be the New York of their dreams. It isn't all the glittery, sparkly parts of it; it also shows the grit and the edge and the hustle of it, and being told no and the struggle of being a 20-something in the city.
You can read up to 3 premium stories before you subscribe to Magzter GOLD
Log in, if you are already a subscriber
Get unlimited access to thousands of curated premium stories, newspapers and 5,000+ magazines
READ THE ENTIRE ISSUE
March - April 2020