Fear No Evil
CBS Watch! Magazine|September - October 2019
This season's scariest show—exorcisms, anyone? —might make you want to close your eyes more than once. But with superlative stars like Katja Herbers, Mike Colter, and Aasif Mandvi, you won't be able to look away.
By Fred Schruers. Photography by Williams + Hirakawa
Aasif Mandvi is an actor many viewers know best from his arch persona on The Daily Show, where he delighted with sardonic segments such as "Paging Dr. Mandvi" (who diagnosed the "malady" of liberalism, among other imagined and real ailments). But on this summer afternoon in a sprawling penthouse suite at Hollywood's historic Roosevelt Hotel, Mandvi is sincere and heartfelt as he describes the easy rapport he found with co-stars Mike Colter and Katja Herbers as they shot the pilot for the new CBS entry Evil, a psychological drama full of dark thrills that somehow also makes room for both sly jokes and deep dives into the characters' psyches.
"There's a cohesion that's happened because we're working together," Mandvi is saying as Herbers is greeted at the doorway a few steps away. "But I feel like we're also the kind of people that all get along organically—" He pauses a beat as his gaze shifts 45 degrees away from his interviewer to Herbers, who is grinning zestfully at him with her right middle finger jabbed skyward.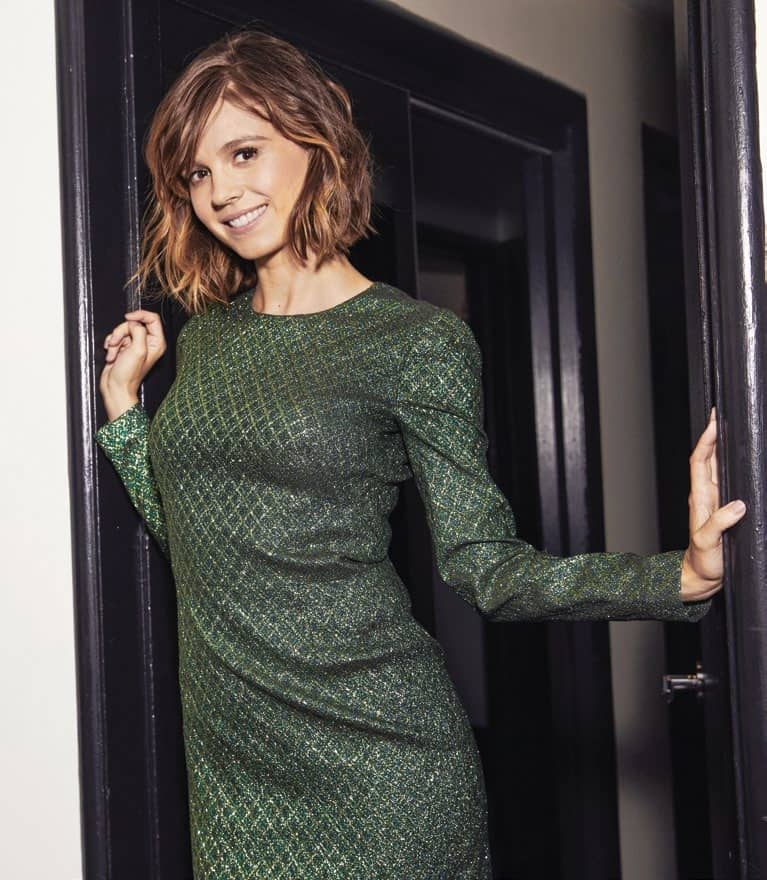 "See how we all get along?" he asks, not neglecting to return the gesture. Herbers, who was already an established star in her native Holland before banking a series of well-regarded character portrayals in the building-the-A-bomb saga Manhattan, the dystopian drama The Leftovers, and more recently the shape-shifting HBO centerpiece Westworld, explains, "Just because he was saying that we all get along so great, I thought it was appropriate to give him the finger."
The third component of this almost astonishingly comradely trio, Mike Colter (best known for a rise to cult fandom in Marvel's Luke Cage), is just around the corner, and he has his own upbeat take on the team's rapport: "We get each other, we get along, there's a chemistry there. And I feel like the characters can go any way we want them to go."
Unsurprisingly, given that the show is the creation of the CBS stalwarts Robert and Michelle King (The Good Wife and its offshoot, The Good Fight), the characters Colter cites bring a degree of intelligence not every procedural can claim. Indeed, the robust reception the show's unveiling got at the network Upfronts gives the Kings and the acting trio (plus Michael Emerson, perhaps the most celebrated of TV utility players after runs on shows like Person of Interest, Lost, and The Practice) plenty of elbow room to push boundaries and trust their instincts over the coming season.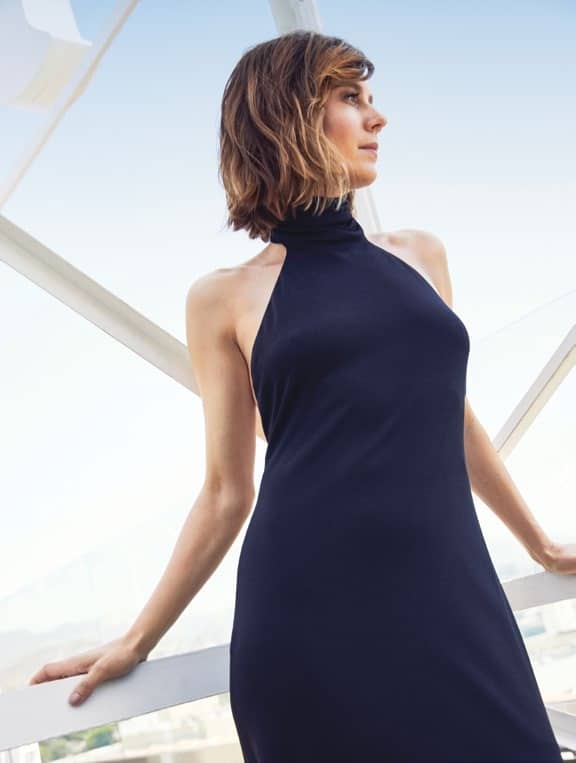 Herbers plays Kristen Bouchard, a forensic psychologist laboring away as consultant to the prosecutors in the Queens, New York, district attorney's office. In the pilot, we meet her four daughters, an endearing bunch but also a daunting handful, given her husband's absence of several months on a Nepalese climbing expedition. In the course of assisting in the interrogation of a dangerously guileful killer (Darren Pettie's Leroux), she realizes at once that he's a different breed of psychopath. Along with that realization comes the arrival of Colter's David Acosta, a Catholic priest in training tasked by the church to investigate problems of the supernatural sort, and his accompanying jack-of-all-trades Ben Shroff. He's played by Mandvi, who refers to Ben as "a MacGyver kind of character who can figure things out, doesn't believe in [demonic forces], and gets a kick out of debunking such things a bit."
You can read up to 3 premium stories before you subscribe to Magzter GOLD
Log in, if you are already a subscriber
Get unlimited access to thousands of curated premium stories and 5,000+ magazines
READ THE ENTIRE ISSUE
September - October 2019