WORLD WIDE WEB MAGIC
Voice and Data
|
September 2020
Internet is one of the very few General Purpose Technologies in the history of mankind, with the capability to alter societies and their economic and social structures
The internet is 25 years old in India. Well, yes and no! Yes, because the first commercial internet access service became available from 15 August 1995, to the general public by VSNL, a government overseas communication monopoly company those days. No, because, the internet, as it existed then, was being used by a select few in a handful of scientific and educational institution networks and technical community folks from a few years prior to 1995. To that extent internet in India is older by a few years more than 25 years.
A few folks like us, at the then newly formed Email and Internet Service Providers Association, whose initial 5-6 member companies had begun to provide India's first licensed email services and were setting up the initial private data networks approached the Chairman of Telecom Commission sometime in 1994-95, to formally allow us to offer internet services by leveraging our growing email networks.
That request to offer internet services was rejected on the grounds of uncertain security issues and likely societal implications. Meanwhile, VSNL launched its internet services in 1995. And then it took another three years of hectic advocacy and lobbying before private companies were permitted in November 1998 to start providing internet access services.
In the meantime, there was an abortive attempt by DoT to announce some form of an ISP Licenses earlier in January 1998 – I did my bit in stopping that and intervened by re-writing a new ISP license with more acceptable terms. I mention this because people must know that the policy concessions we obtained and other interventions we made, resulted in some critical internet infrastructure investments and reforms, which matter greatly in calculating sectoral contributions to the GDP growth of any country.
These reforms that we pushed (telcos then used to oppose them) also set the foundations for the continuous growth of the internet in the country.
The trajectory of internet: 1995 onwards
Between 1995 and 1998, before privatization, the number of internet users was under 200,000. This was insignificant enough to matter socially and economically.
Almost immediately after opening up of the sector in November 1998, hundreds of new ISPs entered the scene, fuelling fierce competition and offering attractive, unheard of before service plans, including free access. This led to the birth of a completely new service industry.
Internet demand spiraled and user numbers grew pretty quickly. By the end of 2000, there were 3.6 million users. The number swelled to 6.7 million by 2005 and tripled to 18.9 million by the end of 2010 (see: India's rising internet trajectory).
There were two major developments that followed. By early 2000, high-speed internet (< 256kbps) became the norm and broadband was almost on the horizon, and by mid-2000, feature phones came with improved data capabilities and started to become affordable (remember the 2004 Monsoon Hungama, which put mobiles in the hands of even economically poor people).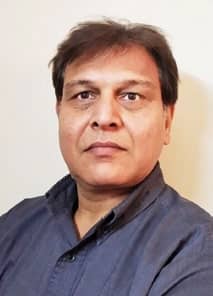 We reached a critical inflection point, between mid to the later parts of the first decade of 2000. Internet, broadband, and mobile integrated, and uptake surged.
The Indian communications growth story started to mature, leaving impactful marks on the social fabric and economic output of the country. This high impact story continues to grow.
Driving country's economic growth
In the last couple of decades or so, the internet's ubiquitous role in digitalizing almost every aspect of our lives, activities, and business is amply obvious. Using any model or technique, all research and studies have conclusively established the co-relation between the increase in internet usage and its contribution to the economic outputs of any country.
In simple terms, it's the Network Effect at play, described as, phenomenon where the value of a good or service increase in a certain proportion relative to the number of users. And the internet is a classic example. As the internet grows, infrastructures get laid, more content, information and services get enabled, and additional jobs are created.
An ITU study indicated that once the critical mass level is reached, telecommunication and broadband investment has a larger impact on economic growth per dollar of investment than other types of infrastructure investment because telecommunication infrastructure exhibits network effects.
You can read up to 3 premium stories before you subscribe to Magzter GOLD
Log in, if you are already a subscriber
Get unlimited access to thousands of curated premium stories, newspapers and 5,000+ magazines
READ THE ENTIRE ISSUE
September 2020