India Broadband Highway
Voice and Data
|
April 2017
As Bharatnet rolls in phase II Voice&data talks to 5 industry leaders to take stock of the project
Voice&Data: What is your view on India's Broadband project BharatNet phase I execution?
TVR: Indian Government had sanctioned Project National Optic Fibre Network (NOFN) and a budget of ₹20,000 crore to achieve the above five years ago in 2011 itself. However, Project NOFN was dogged by bad luck as well as ineffective design and poor implementation - mired in bureaucratic execution processes by the three CPSUs who were entrusted with the implementation for Bharat Net-Phase I viz. BSNL, PGCIL & Railtel right from the start and, after over four years of little progress against repeatedly relaxed deadlines, instead of burying the basic fibre in the ground, the Project itself was ironically given a quiet burial around mid-2015. This had been preceded by an excellent set of TRAI Recommendations in April 2015 for 'Delivering Broadband Quickly' through much revamping and a more holistic approach.
Realizing the shortcomings in the implementation of BharatNet Phase-I, and armed with a mandate to recommend changes during BharatNet-Phase II , TRAI launched a comprehensive Consultation Process for Implementation of BharatNet, the new holistic name for the erstwhile NOFN project.
After an exhaustive round of consultations & discussions, TRAI came out with its recommendations of revamping the BharatNet project implementation on February 1, 2016. It is very rare that Regulatory Recommendations are equally acceptable to all stakeholders. However, this time, there is all-round acceptance that the measures suggested by TRAI would surely give 'Project BharatNet' a big boost and help achieve 'Broadband India' most expeditiously. The key to the success of these new recommendations would be the TRAI- recommended BOOT model with involvement of the private sector for deployment & operations. However, experts are of the view that, for strategic reasons, the ownership/ funding must remain predominantly with the government. Such an ownership structure is essential to ensure open, nondiscriminatory access to all operators. Moreover, given the size and complexity of the project along with associated capital risks, it may not be prudent to consider handing over the ownership to the private sector.
Voice&Data: What results can we expect to see on ground in phase II & III of BharatNet?
TVR: Phase II which is to provide connectivity to the balance 150,000 GPs (after Phase-I connects to 100,000 GPs) would be rolled out using a mix of Fiber, Unlicensed Radios & Satellite and is expected to go on stream from July 2017 and is expected to be completed by December' 2018. The final phase ( Phase III) is to provide connectivity from the GPs to the individual villages using a mix of Public Wifi and other Wireless Access technologies.
If this Government continues to show its serious intent as has been the case for the past two years with the execution of Phase-I in the remaining GPs and with the involvement of the private sector during Phase II, it is expected that Phase II would get completed by 2018 December, as scheduled and Phase III to be completed thereafter by 2020.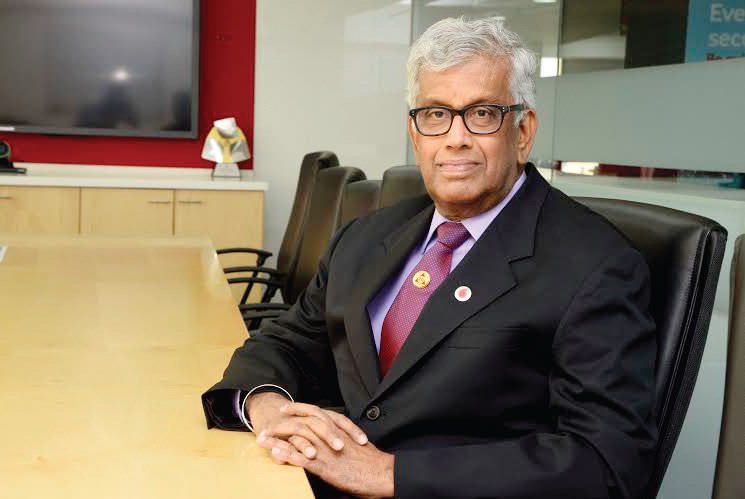 You can read up to 3 premium stories before you subscribe to Magzter GOLD
Log in, if you are already a subscriber
Get unlimited access to thousands of curated premium stories, newspapers and 5,000+ magazines
READ THE ENTIRE ISSUE
April 2017