INTERMEDIARY MATTERS
Trump's order to prevent censorship by social media platforms has highlighted the fault line that always existed. Is it time for India to strengthen its legal provisions as well?
The Executive Order by the US President, late last month, on preventing online censorship has its genesis in Donald Trump's long-standing disagreement with the way social media platforms operate. Trump has repeatedly argued that Section 230 of the Communications Decency Act, which confers immunity to internet companies for the content they host, but is generated by their users, allows platforms like Facebook, Google and Twitter to censor content based on their political leanings.
The section mandates that no provider or user of an interactive computer service shall be treated as the publisher or speaker of any information provided by another information content provider. That is exactly where the problem lies, and it is, in a way similar to the situation in India where the online platforms tend to hide behind Section 79 of the IT Act which states that an intermediary shall not be liable for any third party information or data made available by it or hosted by it.
However, the triggers for Trump's action and the recent campaign and PIL filed at the Supreme Court of India is different. While Trump's order is aimed to curb "selective" censorship by the social media platforms, the PIL filed by CRIS governing council member Vinit Goenka seeks a writ, order or direction by the court to the government to put in place a mechanism to check contents and advertisements that spread hatred, are seditious, instigative, separatist, hate-filled, and divisive, as also against the spirit of the Union of India.
"When large, powerful social media companies censor opinions with which they disagree, they exercise a dangerous power. They cease functioning as passive bulletin boards, and ought to be viewed and treated as content creators," the Trump order states.
It further added that social media and online platforms have gained immense power over the years since people follow the news, stay in touch with friends and family, and share their views on current events through them. "As a result, these platforms function in many ways as the 21st century equivalent of the public square," it stated. "Twitter, Facebook, Instagram, and YouTube wield immense, if not unprecedented, power to shape the interpretation of public events; to censor, delete, or disappear information; and to control what people see or do not see."
What angered Potus?
"I love Twitter.... it's like owning your own newspaper--- without the losses," Trump had tweeted on 10 November 2012. From then till September 2018 the Trump-Twitter relation seemed ok. However, on 26 October 2018, he tweeted about Twitter removing many people from his account. In December the same year, he alleged that Facebook, Twitter, and Google was biased toward the Democrats. "Twitter, in fact, has made it much more difficult for people to join @ realDonaldTrump," he tweeted. From then onwards, the relation between the two was on a constant slide, even though Trump continued to use Twitter in a big way.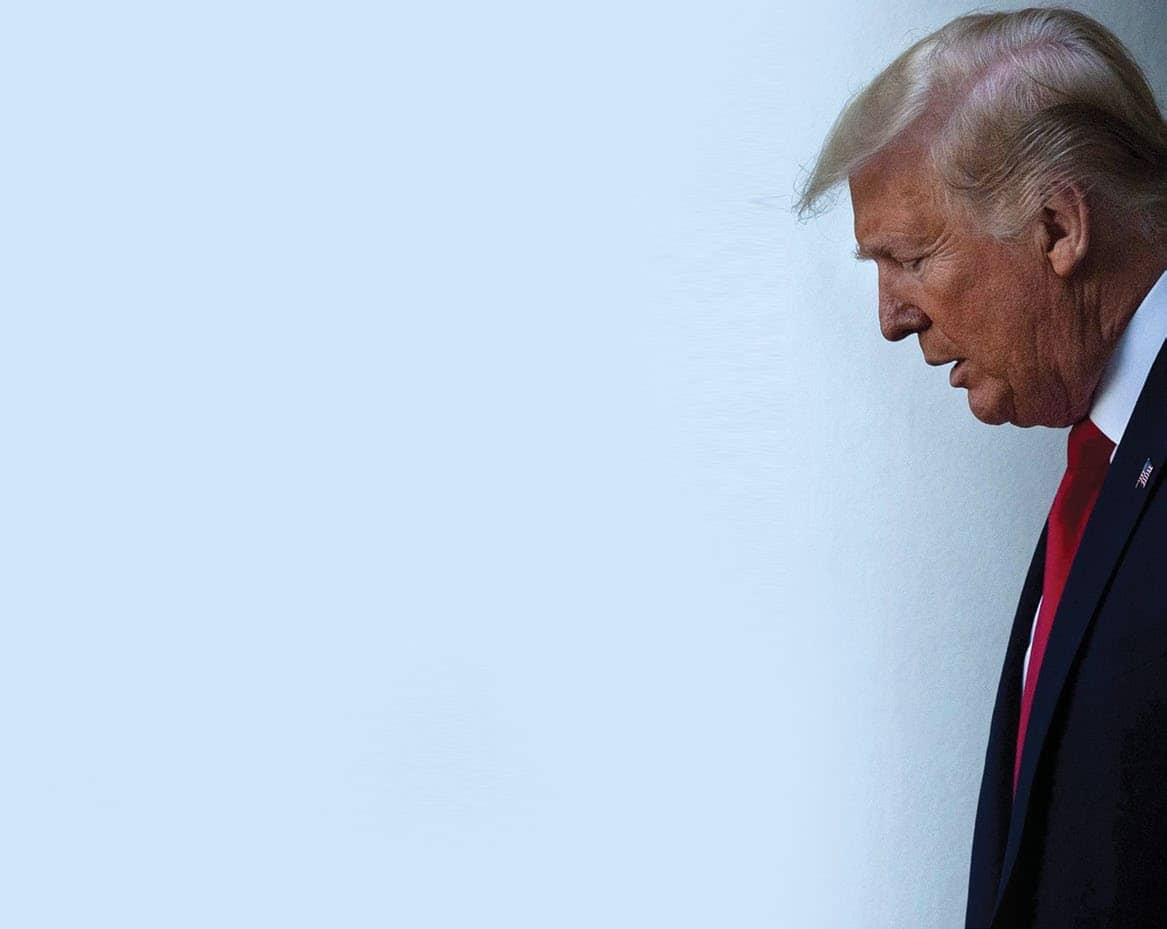 What triggered the current spat and the Executive Order was the decision taken by Twitter on 26 May 2020 to fact-check him on two tweets about California using mail-in ballots to ensure a "rigged election". While Twitter highlighted this as "potentially misleading", it also decided to hide the third tweet from Trump on grounds that it glorified violence.
"We added a label to two @realDonaldTrump Tweets about California's vote-by-mail plans as part of our efforts to enforce our civic integrity policy. We believe those tweets could confuse voters about what they need to do to receive a ballot and participate in the election process," Twitter Safety team said clarifying on their decision to act.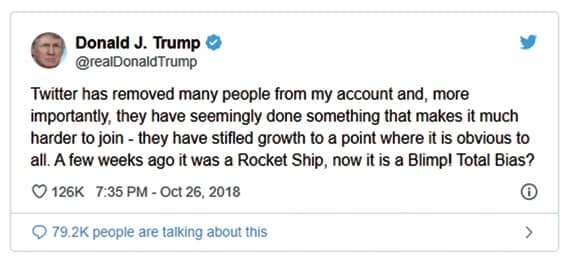 On the other post of Trump, Twitter posted that it violated the rules about glorifying violence. "However, Twitter has determined that it may be in the public's interest for the tweet to remain accessible." The warning was accompanied by a link to its policies about public interest exceptions.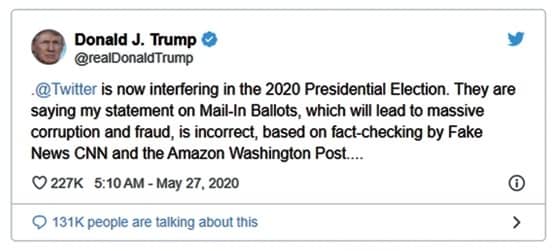 Warning those protesting in Minneapolis against the killing of George Floyd, the US President had earlier tweeted: "When the looting starts, the shooting starts." This, reports indicate, he said quoting the former Miami police chief Walter Headley, who in December 1967 had warned of violent reprisals to protests over stop-and-frisk tactics.
You can read up to 3 premium stories before you subscribe to Magzter GOLD
Log in, if you are already a subscriber
Get unlimited access to thousands of curated premium stories, newspapers and 5,000+ magazines
READ THE ENTIRE ISSUE
June,2020