Can Smart Store Fit-Outs Enable Better Business?
Visual Merchandising and Retail Design
|
October 2020
In the times that we live in, with unprecedented challenges and economic dynamics at play, the retail business needs prudent investments and calculated risks to get back on the growth path. Investments in technologies such as smart fixtures, if done right, could be one sure fire way of getting there.
Picture this. You walk into a life style accessories store. You browse around and as you stop in front of a rack displaying footwear and your eyes scan the merchandise, a quietly friendly message pops up on a sleek little screen, goading you into trying out one of those. And voila! The screen relays everything you need to know about the shoes - price, material, offers, why even other accessories that could go with it. All without it being intrusive, pushy or in the face.
Enhancing the human factor
Well, whoever said shopping was therapeutic, could have added that it was more so when aided by the right shop assistant and in this case, the shop assistant just happens to be digital! Indeed, technology today is more than just good-to-have, it is must-have when you take into account all that it can drive in the long run - customer engagement and loyalty, efficiency and most importantly, long term cost savings.
For the naysayers of digital technology who argue that technology cannot replace the human touch, here 's a flash news - technology actually enhances the human quotient. First, the right solution can in fact play an empathetic role, gauging shopper tastes and accordingly offer the right information, and secondly, investment in these digital assistants - smart technologies embedded in the store fixtures - can actually free up the store staff to play a more meaningful role with the customers. So on both counts, there is a value-added enhancement in the in-store experience.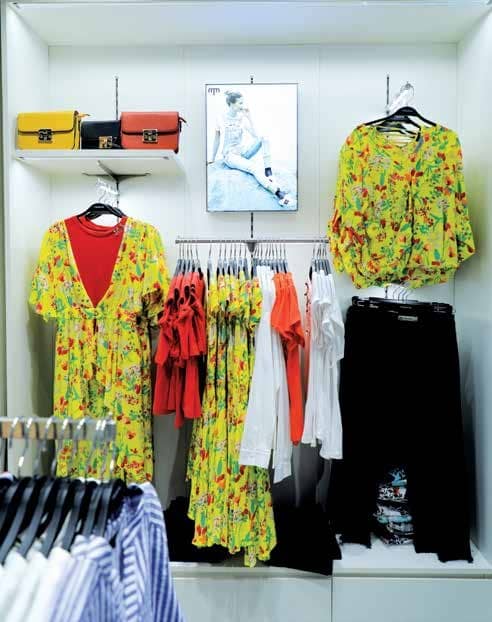 Making the spends count
Now comes the question of fetching returns from investments in technologies such as smart shelves and fixtures. The answer lies in whether you are looking at it long term or short term.
You can read up to 3 premium stories before you subscribe to Magzter GOLD
Log in, if you are already a subscriber
Get unlimited access to thousands of curated premium stories, newspapers and 5,000+ magazines
READ THE ENTIRE ISSUE
October 2020