We Want To Create A Brand Image In India...
VisionPlus (India)
|
March - April 2017
VisionPlus in conversation with Mr Walter F. Hester, III, Ceo, Maui Jim and Mr Michael Dalton, President, COO, Maui Jim Sunglasses, Inc. in Peoria, Illinois.
"When you love what you do, you are not working anymore," they say. It was an enlightening interview with Mr Walter Hester and Mr Michael Dalton in Mumbai, India while they were out in the country, exploring bits and pieces of everything and everywhere from Agra to Jaisalmer and a lot more…
Walter F. Hester has spent his career developing the world's foremost technologies to protect people's eyes from the severe glare and harmful rays of the sun. In 1983, he arrived in Maui, Hawaii, after a stint with Shell Oil, to work for a small company selling sunglasses on the pristine beaches. By 1986, he became the sole sunglass distributor for the state of Hawaii; and the company became known as Maui Jim.
VisionPlus Magazine (VP): You seem to live and breathe Maui Jim. You have taken the company from ground zero to a major international brand. How would you describe this journey? What would you attribute your success to?
Walter Hester (WH): It has been a wonderful journey. You see, when you do what you love you are not working anymore. The beginning was very blurry, we had no intentions of jumping into the market and becoming a huge brand. But it just happened and we are very grateful. Two people with very less money decided to take a trip to Europe and start an eyewear chain that is new, innovative and best quality.
VP: For a manufacturer, where does the challenge lie? In quality, in style, or in technology?
WH: There is no such challenge when you do something you are really passionate about. We have always put in our best efforts in whatever we bring out. Technology is our priority because no one should be compromising with their vision and so is the quality and style. But we focus on all aspects equally.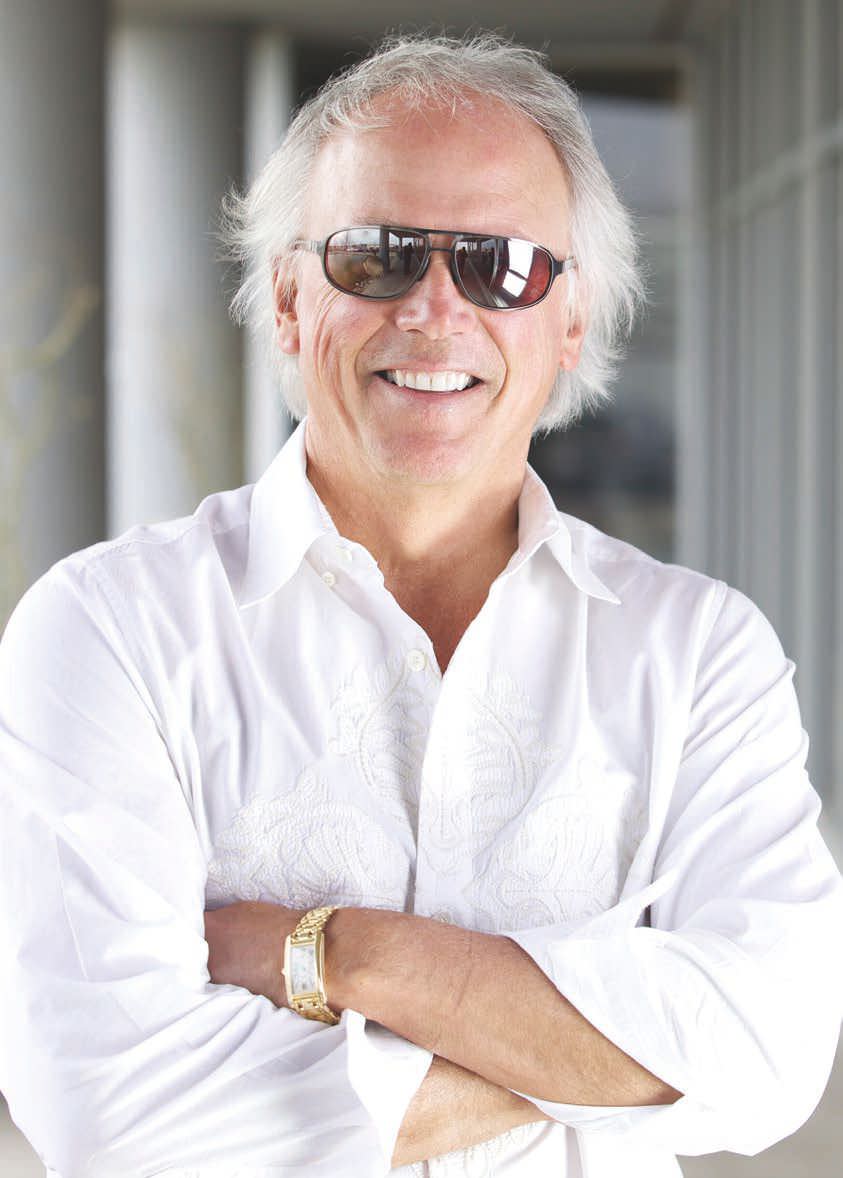 VP: How do you keep pace with the growing trend and technology?
WH: There is no limit to innovation. We want to keep moving with the ongoing trends and give out the best in terms of our collection that facilitates best vision. We keep following trends that are floating and accordingly try to match the requirements.
VP: Maui Jim is supposedly the first company in India to focus on Prescription sunglasses in the year 2009. Could you please elaborate on this aspect. How did that happen? And what was its significance?
WH: Our passion for technology and customer service led us to build our own in-house digital prescription lab. We produce every single prescription lens from this facility in Peoria, Illinois, ensuring you get absolutely the highest quality and the best service that is available.
You can read up to 3 premium stories before you subscribe to Magzter GOLD
Log in, if you are already a subscriber
Get unlimited access to thousands of curated premium stories, newspapers and 5,000+ magazines
READ THE ENTIRE ISSUE
March - April 2017