The Privatization of Indian Railways: The Idea that Needs a Rational Introspection
UNIQUE TIMES
|
August - September 2020
The Indian railways are one of the largest public sector companies in the country.
As per data developed by the World Bank, the country has at least 68,443 route kilometers of railways – one among the four largest networks in the world. Cheap transport, employment, and connectivity are what this sector contributes mainly. In other words, its prime objective is to serve the people of the country. Undoubtedly, the Indian railways is a social welfare organisation.
There is no dispute in one thing that railway is one of the unavoidable services the country offers. Like other public sector enterprises, this enterprise also has many shortcomings. Needless to say, it is impossible to run an organisation in a one hundred percent fool-proof manner.
Sadly, nothing much has been done so far to maintain the quality of the railway service at par with the same provided elsewhere. Undisputedly, the possibilities of modern technology have not been tested fully in the sector. Notably, nothing much has changed in terms of its quality and technology since the service was introduced in the country by the colonial Briton.
It is in this juncture that the concept of privatisation emerges as a savior. Many believe that privatisation is the necessary evil which the sector needs to embrace if it wants to attain salvation. There are many reasons to assume that the argument cannot be easily dismissed.
With privatisation, what comes naturally is upgradation. Privatisation is linked to quality and employment. It is a general perception that privatisation increases employment opportunity, and improves quality.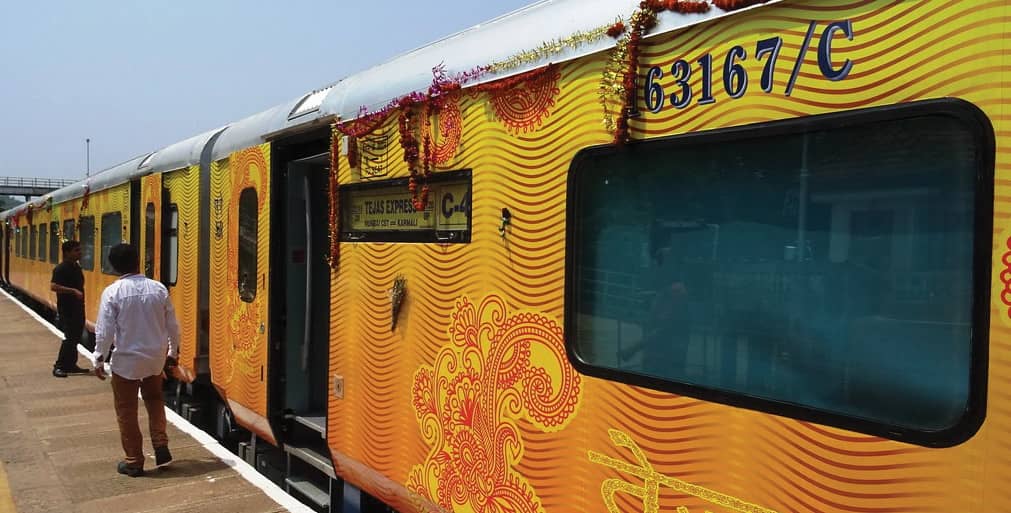 The United Kingdom and Japan have explored the possibility to its fullest. Each has developed a world-class railway network with the support of this revolutionary concept. They have shown to the world how much difference this possibility can gift.
You can read up to 3 premium stories before you subscribe to Magzter GOLD
Log in, if you are already a subscriber
Get unlimited access to thousands of curated premium stories, newspapers and 5,000+ magazines
READ THE ENTIRE ISSUE
August - September 2020