LOAN RESTRUCTURING FACILITY – WHY IT IS A BIG BOON FOR MSME BORROWERS
UNIQUE TIMES
|
September - October 2020
One of the most important questions that business own-ers have been asking them-selves and each other during the month of August 2020 has been whether the moratorium announced by RBI on the loan payments will be extended again.
No doubt the benefits of moratorium on loan repayments announced by RBI has helped a large number of borrowers to tide over or at least minimize the challenges of inadequate cash flows. Though the lockdown was for less than 2 months and more than 2 months have passed since the partial lifting of lockdown has started, business is not back to normal for most of the firms. Revenues and cash flows are still under stress and naturally many of the borrowers are looking at an extension of the moratorium and hence the questions regarding possibility of extension of moratorium were being asked.
No doubt COVID 19 has created unprecedented challenges in almost all areas of life of human beings be it health, education, travel, entertainment or business. Governments across the world have been taking various initiatives for minimizing the impact of COVID 19 on all these areas. The impact of COVID 19 and the national lockdown has been very severe on industry and trade, and thus government and RBI has come out with a lot of initiatives and relaxations for supporting these areas. Recognizing the role MSME units play in terms of employment generation and economic growth of the country, the government has been coming out with various schemes to support the revival of such units. Moratorium on loans, extension of moratorium, maintaining status quo of accounts for which moratorium has been granted, recalculation of the 'drawing power' by reducing the margins and/or by reassessing the working capital cycle, additional funding without additional collateral security under the Emergency Credit Line Guaranteed Scheme (ECLGS) and funding promoters of stressed MSME units under the Subordinated Debt for Stressed MSMEs scheme have been some of the major initiatives by the Govt and RBI for supporting MSME units.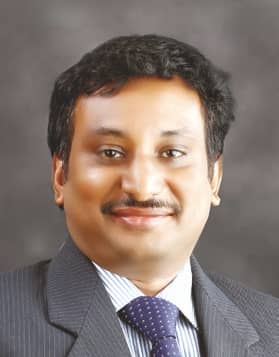 Are these measures sufficient?
You can read up to 3 premium stories before you subscribe to Magzter GOLD
Log in, if you are already a subscriber
Get unlimited access to thousands of curated premium stories, newspapers and 5,000+ magazines
READ THE ENTIRE ISSUE
September - October 2020