CUBES INTERNATIONAL GROUP: AN ENTERPRISE BUILT ON DETERMINATION AND TRUST
UNIQUE TIMES
|
August - September 2020
Where there's a will, there's a way. Only a determined entity can persist in the face of perils. Shareef Muhammed, Chairman and Managing Director of Cubes International Group, is the living example of this proverb.
H
ailing from a small town in Thrissur, Ker-ala, Shareef 's entrepreneurial journey commenced with an initial capital of dreams. He invested substantial hard work to build his empire and the result is the successful, strong illustrious Cubes International Group.
Born to a simple middle-class family, Shareef started to work as an employee in 2008. During his initial days of work, he saved his earnings intending to invest in his own business... It was in 2011 he kick-started his business with his savings as capital investment. "Starting a business is not an easy task, it's not for anyone. But the desire to achieve success in what I do has always driven me," says Shareef with a smile of confidence. He invested his two years worth savings in the business. He received much disdain in his earlier days when conversing about his dream business. But that didn't get the better of him. He had his eyes set on the result and stood focused until he achieved it. Faith in oneself and one's enterprise is the foundation stone to business success. Nine years from then, building the eight verticals of Cubes International Group has helped Shareef prove his naysayers wrong, proving his worth as a business leader.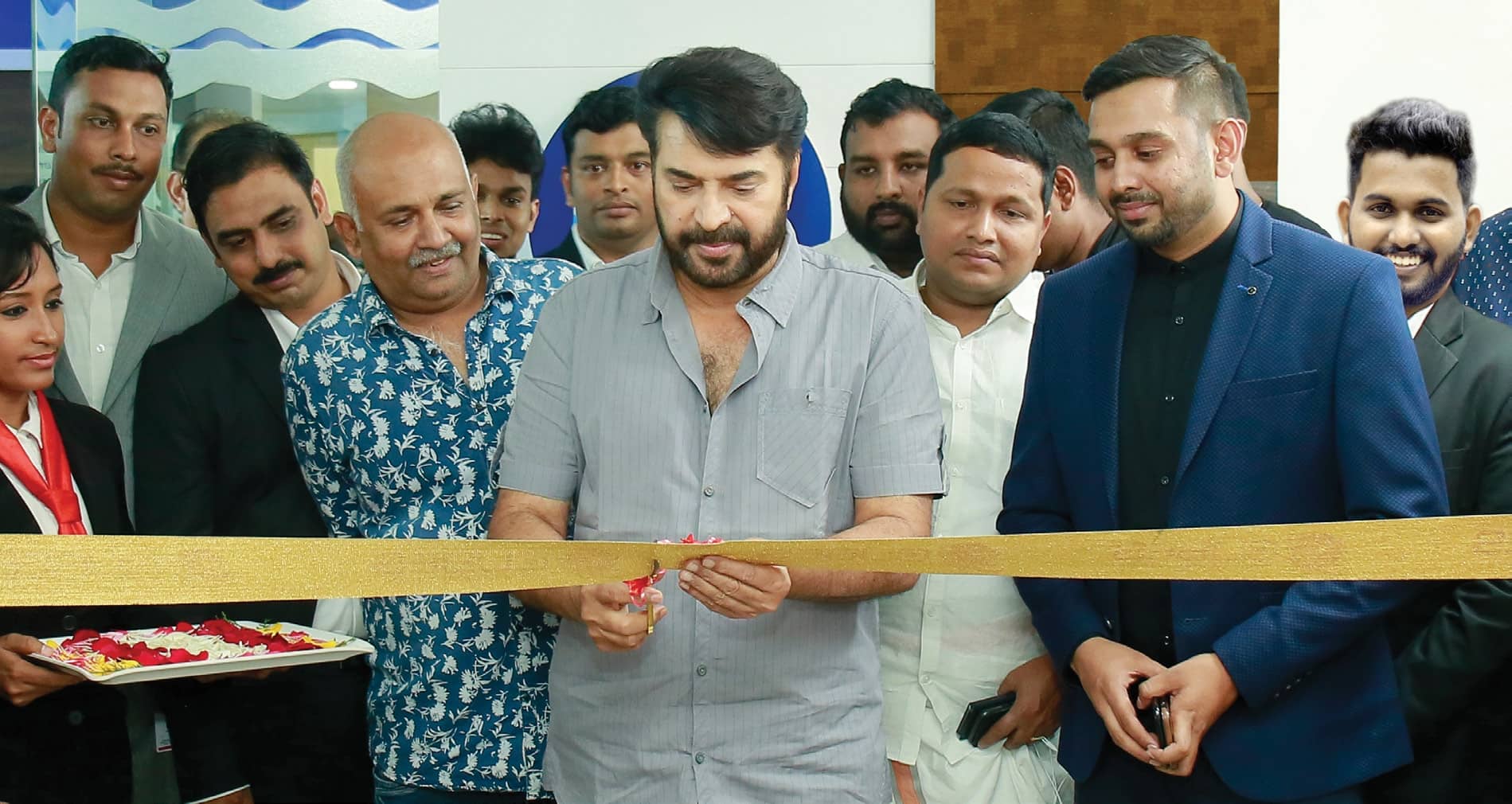 Inception
In the early days of business, Shareef was still an employee in a Qatar based construction firm. At a time when his company required manpower for completion of a particular project, Shareef took the initiative and provided 10 laborers for the job. "This was my first business. I struggled to manage things in the beginning but gradually I figured out," he says. He invested his earnings as a capital investment for his dream business. Balancing work and business was quite difficult for Shareef, but never once did he give up on his dreams. His struggle went on till 2013. In the same year, he began working for a vehicle leasing firm. It was then that he realised where his true business strengths lie. Stating a quote he read somewhere, Shareef describes, if a window of opportunity appears, don't pull down the shade, grab it. So did he. The vehicle leasing company he joined was providing commercial vehicles for construction purposes. Shareef saw an opportunity there as the firm needed drivers. He could successfully manage to provide three hundred drivers for the project. "Finally all my efforts and struggle were meaningful to me," he says. The Turkey-based company invited Shareef to be a subcontractor with them and at that moment, his story shifted tracks from struggles to success. The jump from 300 to 1,300 employees was in no time. His determination and dedication towards his work eventually led him to set up his own business in Kerala. The groundwork for Cubes International Logistics started in 2017 and the firm started functioning in full-fledged in 2018.
You can read up to 3 premium stories before you subscribe to Magzter GOLD
Log in, if you are already a subscriber
Get unlimited access to thousands of curated premium stories, newspapers and 5,000+ magazines
READ THE ENTIRE ISSUE
August - September 2020