On The Cyber Side
The Venture Magazine
|
October 2019
Dr. Sue Keay is leading the nation into the future, one cyber system at a time.
Dr Sue Keay may love robotics, but there's nothing mechanical about her trailblazing vision for Australia's technology future. Not only did she set up the world's first robotic vision research centre, she is a graduate of the Australian Institute of Company Directors, and judges the James Dyson Awards and the Australian Museum Prizes. At present, she leads the Commonwealth Scientific and Industry Research Organization's (CSIRO) Data61 Cyber-Physical Systems program.

We recently spoke with Dr Keay about CSIRO, blending science and business, and where the future may lead. "CSIRO, Australia's national science research agency has been in existence for over 100 years," she told VENTURE. "Its purpose is to solve the nation's greatest challenges using innovative science, technology, and data. My involvement in it covers cyber-physical systems. I like to describe it as where the digital and physical worlds collide."

Dr Keay leads the country's largest group undertaking cyber-physical systems research, with 130 researchers and more than 70 PhD students contributing to the program. Participants include specialists in robotics and autonomous systems, distributed sensing systems, imaging and computer vision, and cybernetics, which, as Dr Keay put it, "is where the biological, mechanical, and digital all rush together.
"Cybernetics includes medical implants like pacemakers that have to be able to sense the electronic impulses in your heart and actually take action if those impulses are not keeping your heart beating at the right rate. That's exactly what cybernetics is all about. It's about being able to create something that can sense something happening in the physical realm, in this case the biological realm, and actually take action to correct if need be, keeping your heart beating at the right rate."
At present, the main focus of CSIRO's work in cybernetics is developing a brain implant that can help detect epilepsy after traumatic brain injury. A third of patients who have sustained a TBI develop epilepsy, a consequence of the way the brain repairs itself. Robotic sensors may one day detect when drugs should be applied to help prevent the condition.
"The only way that we can know how the brain is repairing is by developing sensors that are actually able to measure electrical signals from the brain as it is repairing," she explained. "Surgeons usually put some plastic skin over the skull as the brain is repairing before they put rigid material back into the piece of the brain they had to remove." One type of covering is a silicone shield designed to minimize the complications of removing part of the cranium; surgeons would place a sensor on the brain within the shield so the brain is protected while its electrical impulses are being measured by the sensor.
"By measuring those electrical impulses we should sense whether the brain is repairing in a way that would cause epilepsy or not. If we can sense that it is repairing in a way that can cause epilepsy, then we can take action," she said.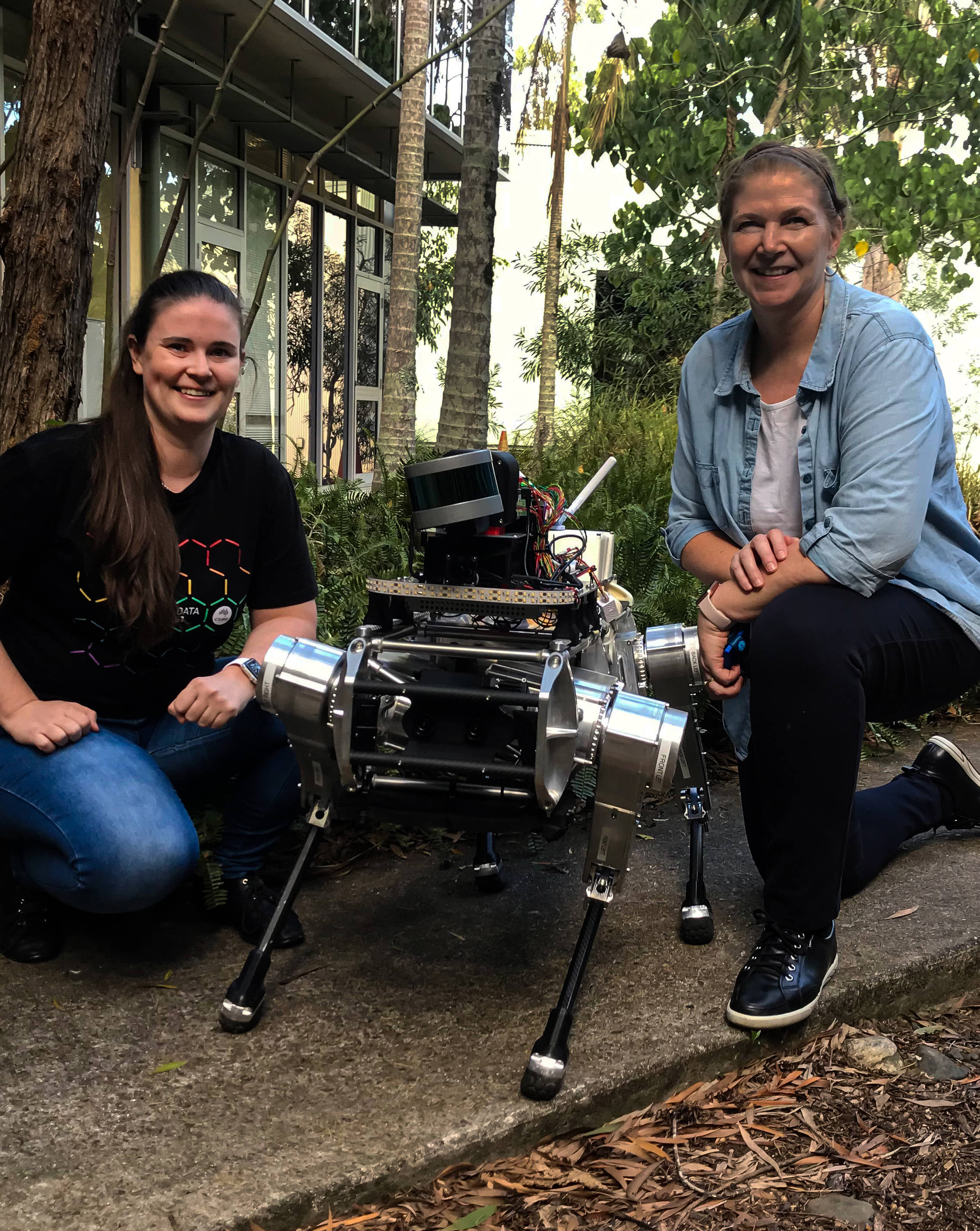 HOPPER DOWN UNDER
"Australia, as many other countries, faces a challenge where we are seeing low engagement in STEM subjects amongst women. Even when we are able to encourage women to enter these professions, unfortunately we have quite a high rate of attrition. I was looking around for some initiatives that would help support women that go into the traditionally male-dominated fields, and many people I asked if I was going to do something like the Grace Hopper Celebration in the US."
You can read up to 3 premium stories before you subscribe to Magzter GOLD
Log in, if you are already a subscriber
Get unlimited access to thousands of curated premium stories, newspapers and 5,000+ magazines
READ THE ENTIRE ISSUE
October 2019