Slow and steady job growth
The Observer of Management Education|March 2020
Five reasons why manufacturing careers will flourish with the growth of innovation and globalisation
The manufacturing sector of India has the potential to reach US$ 1 trillion by 2025 and India is expected to rank amongst the top three growth economies and manufacturing destination of the world by the year 2020. Since the late 18th century, the manufacturing sector has been a key engine of economic growth. With the right policies, the manufacturing sector can help bring about economic resurgence as it has the highest multiplier effect as compared to any other sector of our economy. Thus, the development of an emerging economy significantly depends on the performance and structure of its manufacturing sector.
The manufacturing sector presents new opportunities and challenges to business leaders and policymakers due to new technologies, discoveries etc thus helping a country grow and increase its GDP. In India, too, manufacturing is one of the largest contributors to the national GDP, directly & indirectly. Since manufacturing has substantial links with many other sectors, its output stimulates economic activity. As factory output grows, it requires more inputs from mining, utilities and suppliers leading to job creation and investment opportunities in sectors such as transportation, construction and retail.
So what's happening on the jobs front? According to the daily, global aerospace giant Boeing recently announced plans to hire 1,500 more engineers to drive digital innovation at its engineering and technology centre in Bengaluru. Then there's Siemens, the German engineering major, which plans to hire 4,000 people over the next two years, primarily to strengthen its research & development (R&D) centre and propel its digitisation drive in India. Potentially, within seven years the size of the manufacturing sector in India may generate revenues of $1 trillion dollars. To put this in perspective the size of the entire Indian economy had been less than $1 trillion dollars a little over 10 years ago. Be it in manufacturing, construction or mining new jobs are being created in India and the pace of new job growth is expected to continue growing. Hence the employment landscape in India is already being transformed into one which generates jobs in relatively higher-paying manufacturing industries.
Since the liberalization of the Indian economy in the early 1990's, a third of the new jobs have been created in the construction sector. Even in US Manufacturing employment trends are a good indicator of the state of U.S. manufacturing, as well as the nation's overall economy. The industries that reported a decrease in employment are textiles, apparel and leather, fabricated metal products, chemical products and transportation equipment. India is a large and growing market for both automobiles (which also includes two- and three-wheelers) and electronics products (which includes mobile phones, TVs and IT equipment). The automobile sector is the one success of India's medium-tech industry, while electronics is the spectacular failure of the high-tech industry.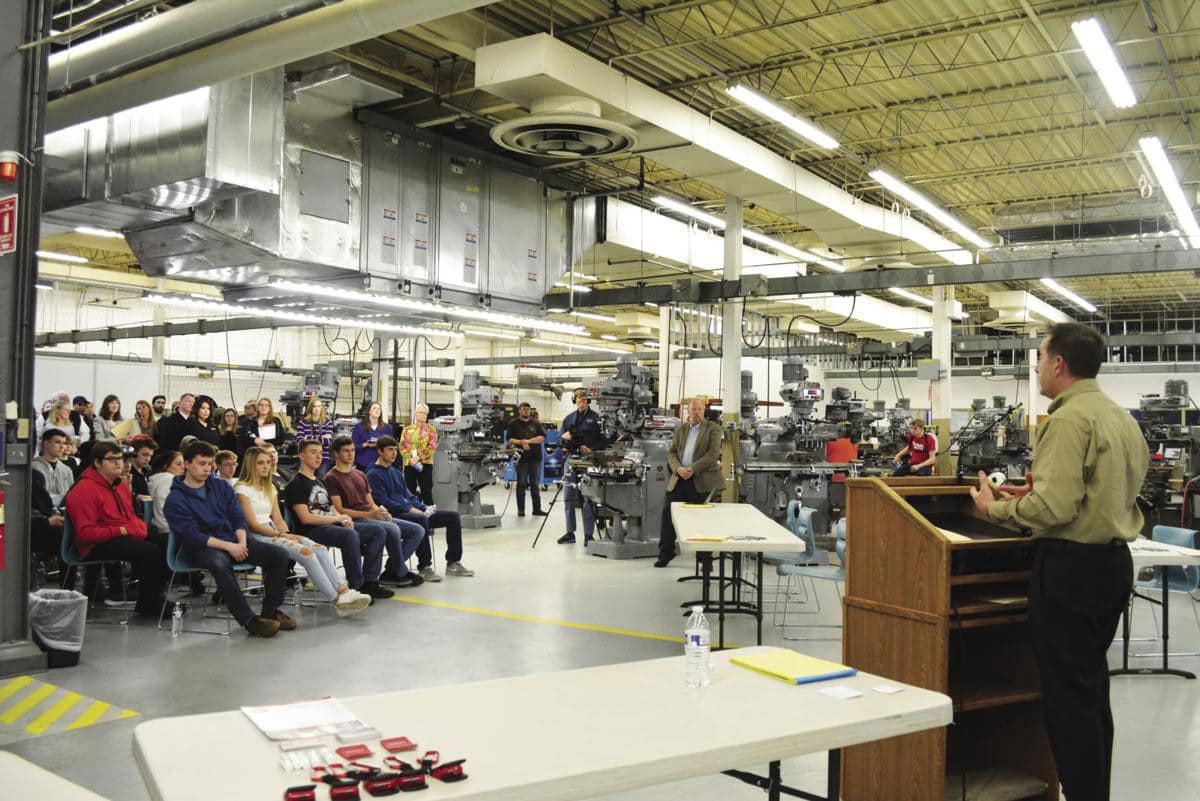 Regional trends
You can read up to 3 premium stories before you subscribe to Magzter GOLD
Log in, if you are already a subscriber
Get unlimited access to thousands of curated premium stories and 5,000+ magazines
READ THE ENTIRE ISSUE
March 2020