Babu-Neta-Bizman Nexus a Bane for Banking
Nirav Modi, Mehul Choksi, Vijay Mallya, Vikram Kothari and the list is getting longer. The cases against corporates, especially those involving bank frauds, are increasingly tumbling out of closed chests
In October last, finance minister Arun Jaitley had announced a major recapitalization plan involving infusion of Rs 2.11 lakh crore — spread over a few years — in public sector banks (PSB). The plan was – it goes without saying — intended to shore up the finances of the ailing banks that cumulatively have notched up non-performing assets (NPA) of Rs 9.5 lakh crore. Of the entire amount, Rs 88,139 crore was to be pumped into the banks by the end of this financial year (March 31).

As per the plan, the highest amount (Rs 10,610 crore) was to be given to IDBI Bank. This was not surprising considering that Mallya of Kingfisher Airlines has for all practical purposes run away with a loan amounting to Rs 900 crore from IDBI setting back the bank hugely. Rs 5,473 crore was to go to Punjab National Bank (PNB). But now these calculations might go awry.

After the NiMo (Nirav Modi) scam broke out, it is now revealed that PNB will take a hit of Rs 11,500 crore. Thus it is clear that this amount will not be sufficient for the bank, although it is premature to figure out how much more has to be pumped into PNB. The only thing that is certain is that it will be the tax payers' money which will have to bail out the hoary bank that was started in 1894 in Lahore as part of the Punjabi renaissance.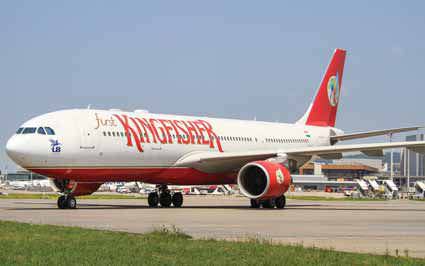 Worse still, there is no guarantee that even after pumping in so much money, the NPAs of PSU banks will be sorted out forever and a few years down the line there would be no need to pump in more money to revitalize banks. "There is need to reduce interference in the running of banks. The babu- neta-shady businessman nexus have ruined banks. As long as this nexus is not broken, you can do nothing," says the former chairman and managing director of a public sector bank who wants to be anonymous. He concedes that in recent years the general integrity of bank chiefs has gone down "because without making compromises it is impossible to rise to the top." He adds: "So if your ambitions are overpowering you will make compromises and give out loans where they are not justified. Much of the money will go down the tube or will be diverted by the promoters. But how do you care?"

IDBI's largesse to Mallya
You can read up to 3 premium stories before you subscribe to Magzter GOLD
Log in, if you are already a subscriber
Get unlimited access to thousands of curated premium stories, newspapers and 5,000+ magazines
READ THE ENTIRE ISSUE
March 2018