'Never Give Up, And Never Say No'
The CEO Magazine Asia
|
October 2019
Indochina Capital CEO Peter Ryder first went to Vietnam to do business in the early 1990s and he's stayed there ever since. Vietnam, he says, has a "hyper-entrepreneurial Culture" – An exciting market for any businessperson.
Peter Ryder, CEO of property and financial services firm Indochina Capital, may never have ended up in Vietnam, had it not been for a fateful business proposition in late 1991. Yet the image he conjures of that moment seems almost more akin to the start of an Indiana Jones film than the first steps of successful entrepreneurship.
"I was sitting in my office in New York at Salomon Brothers, the investment bank," he recalls. "I was literally within a day or two of leaving the place. I'd resigned a few months earlier to go off and start my own firm. I was staying just through the end of the year – I can't even remember why.
"Anyway, my fax machine began to buzz and hum and whatnot, and it spat out an old tourist map of Saigon – Ho Chi Minh City. And on it was marked an 'X', with a line up to the border of the map, where it said, 'Would you be interested in this site?' That was really the last piece of the puzzle, if you will."
Vietnam had sunk into Peter's awareness long before, albeit from a vastly different angle. In 1969, when he was attending prep school in Boston, the anti-war movement was in full swing. At the same time, his CBS-employed father had the station's news on every night at 6.30pm, so the war was broadcast into his living room, courtesy of news anchor Walter Cronkite, "the most trusted man in America". At the age of 15, Peter found himself deeply invested in Vietnam, through a growing, ardent opposition to the war (while it's known as the Vietnam War in America, it's called the American War in Vietnam; Peter just calls it "the war").
Having such an ingrained political–historical perspective, Peter's move was about more than just the financial prospects; to this day, he has a "real interest" in seeing the South-East Asian nation succeed. What's more, his first step towards Vietnam in 1992 made him one of the country's earliest American investors; it wasn't until 1994 that US President Bill Clinton lifted the trade embargo, nearly two decades after communist forces prevailed in Saigon and reunified the war-torn nation.
However, Peter's initial trip opened his eyes to the potential of Vietnam as an investor's dream. He had spent a few years in Asia previously, in Tokyo, and hearing stories about South-East Asian growth, he was looking for ways to get back to Asia. Here, suddenly, was this chance to get in on the ground floor of an emerging economy, ripe with promise.
"After just a couple of days in Ho Chi Minh City, in January 1992, it was like a slap in the face," he says. "The opportunity, the potential, just hit me and here I was in Vietnam, where I'd always wanted to go. There was an incredible amount of buying and selling going on. I mean, frenetic commercial activity. There's this hyper-entrepreneurial culture in Vietnam. I said to myself, 'If this is communism, then the world needs a whole lot more of it.'"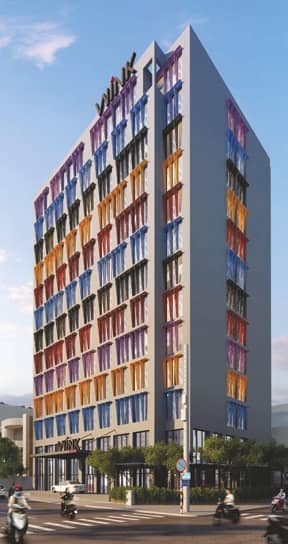 As a kid, Peter had thought he would always end up on Wall Street, having grown up in New York. But in high school and university, he "got hooked" on archaeology and anthropology – another similarity to Harrison Ford's unorthodox archaeologist. He spent several years in Central America (Costa Rica, Guatemala, Honduras) studying ancient Mayan civilisations. But even with fieldwork, scholarships, articles and awards under his belt, he began to grow dissatisfied with academic life.
You can read up to 3 premium stories before you subscribe to Magzter GOLD
Log in, if you are already a subscriber
Get unlimited access to thousands of curated premium stories, newspapers and 5,000+ magazines
READ THE ENTIRE ISSUE
October 2019