I always want to win
The CEO Magazine - ANZ
|
August 2020
WHILE HIS COMPETITORS HAVE THEIR TAILS BETWEEN THEIR LEGS, BERNARD ARNAULT IS LEADING HIS LUXURY CONGLOMERATE LVMH THROUGH AN AUDACIOUS EXPANSION.
Since the beginning of the COVID-19 pandemic, all eyes have been on Bernard Arnault, Europe's wealthiest man. For brief moments over the preceding months, the luxury-goods magnate topped Jeff Bezos as the richest man in the world with an estimated net worth of more than US$100 billion (A$144 billion). However, by May, that figure plummeted by US$30 billion (A$43 billion) after shares in his company, LVMH Moët Hennessy – Louis Vuitton SE, plunged by 19 per cent, largely because people are no longer shopping for Fendi handbags or Bulgari watches amid a global economic downturn. Business publications quipped that Arnault has lost as much money as Bezos has gained since the start of the crisis.
Strikingly, however, no analysis of the straits Arnault finds himself in contains any trace of pity or schadenfreude. Why? Because it is well understood that nothing, not even a global pandemic or an economic recession, can stop him from expanding, influencing and creating.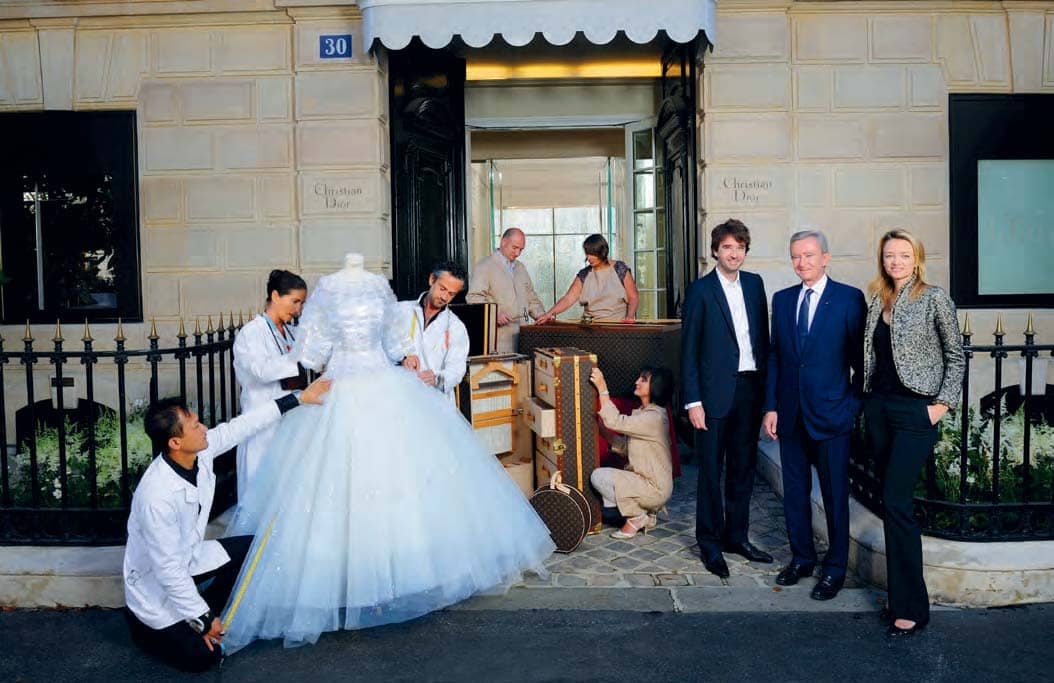 Arnault, 71, oversees a luxury empire of 70-plus brands divided into six sectors, offering the world's most coveted wines, perfumes, and leather goods. He is often referred to as 'the wolf in cashmere' because of his ruthless drive for growth and seemingly wanton embrace of big risks. When LVMH's competitors exercise caution, Arnault pushes his organisation into the future with massive, audacious investments.
For example, even today, he is orchestrating an aggressive expansion plan that will see the reopening of the Samaritaine department store in Paris as a duty-free shopping hub and luxury hotel, as well as the construction of a Cheval Blanc luxury hotel on Los Angeles' Rodeo Drive. He has also committed to completing LVMH's US$16 billion (A$23 billion) takeover of Tiffany & Co. this year.
Givenchy, one of the dozens of prestige brands under the LVMH umbrella, has gone ahead with recruiting a new designer and is planning an aesthetic overhaul to be ready for a potential September fashion show, even if social distancing policies preclude the attendance of a live audience.
On top of these expansions, LVMH has also reconfigured its French factories to crank out 60 tonnes of protective masks and hand sanitiser per week since mid-March to help meet local demand for protective equipment.
So what gives Arnault the confidence to push ahead during a time when other executives have their tails between their legs? The explanation lies in the story of his first foray into the luxury arena more than 30 years ago.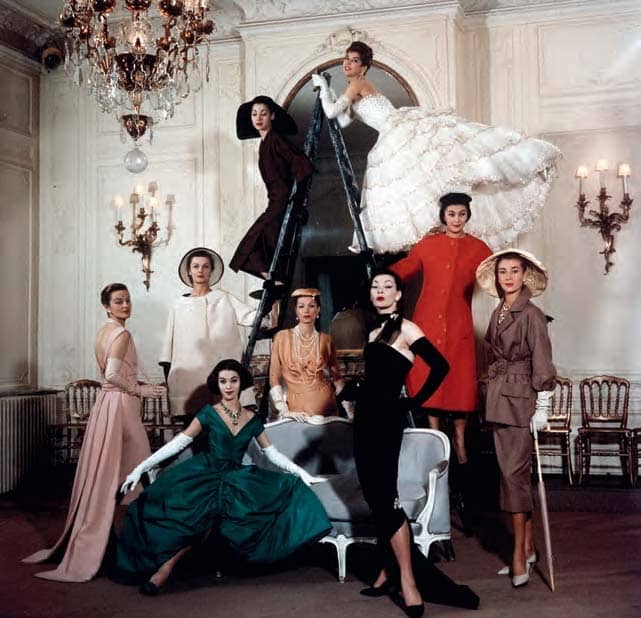 FASCINATION WITH DIOR
After graduating in 1971 from the École Polytechnique, France's leading engineering school, a young Arnault began work for his father's construction company, Ferret-Savinel (now Férinel).
"My father was really exceptional because he always gave me a sense of business, and when I arrived in the business with him, after three years, he told me, 'I think you are able to run the business, so let's do it,'" Arnault recalls, smiling. "He gave me the key. I was 25, and I was running a small business – only 1,000 people. It was risky for him because it was a business he built over his entire life."
That risk was promptly followed by another. In his 20s, Arnault shifted the family company from construction to real estate, and he began investing in the US – a curious decision for a French businessman in the 1970s. He focused on holiday accommodation properties that were undervalued, and when that proved successful, he began to seek other undervalued gems, starting with Christian Dior.
All his life, Arnault's mother had a fascination with Dior. But in 1984, the company was known less as a creator of fashion than as a safe option for French ladies to wear to lunch, as Vogue Editor-in-Chief Anna Wintour put it.
More importantly, Dior's parent company, Willot Group, went bankrupt, and the French government was looking for someone to save it.
"Immediately, I thought this brand has a lot of potential. It is under-evaluated. It is small compared to what I thought the world was going to become, and so I moved to buy it," Arnault says. "It was a risky move at the time because it was much bigger than the company of my father, but starting from that, we built the LVMH of today."
You can read up to 3 premium stories before you subscribe to Magzter GOLD
Log in, if you are already a subscriber
Get unlimited access to thousands of curated premium stories, newspapers and 5,000+ magazines
READ THE ENTIRE ISSUE
August 2020