MALCOLM DRILLING GOES ALL IN TO DELIVER PEERLESS RESULTS EVERY TIME.
Who doesn't love to play in the dirt? When your idea of "play" is placing foundations to hold the worlds' heaviest bridges and buildings, that's a very high stakes question, indeed.
Those are the stakes that Malcolm Drilling is known for. The San Francisco firm is on the leading edge of equipment, processes, and systems for deep foundation drilling and additional technologies, leading the industry in quality, safety, and innovation.
Since its founding in 1962, Malcolm Drilling has evolved from working with a single truck mounted drilling rig to owning a $400 million fleet of rigs that span the scope of earth retention and foundation work, from excavating narrow spaces to drilling holes up to 18 feet in diameter and over 300 feet deep.
"We are blessed to have an owner that loves to dabble with new technologies, and these technologies in many cases are designed to be better for the environment, better for the public, while still keeping schedule requirements on a project in mind. As a result of the technologies and techniques that we have enable projects to be completed faster, which is also beneficial," reported company president Al Rasband.
Company founder John Malcolm made it his mission early on to find and design the most game-changing equipment in the industry, studying European and Asian advancements in the field and incorporating them into an impressive array of technologies. From rotators, oscillators, and top drive drill rigs to jet grouting, deep soil mixing, and Omega displacement pile rigs, Malcolm Drilling has it all.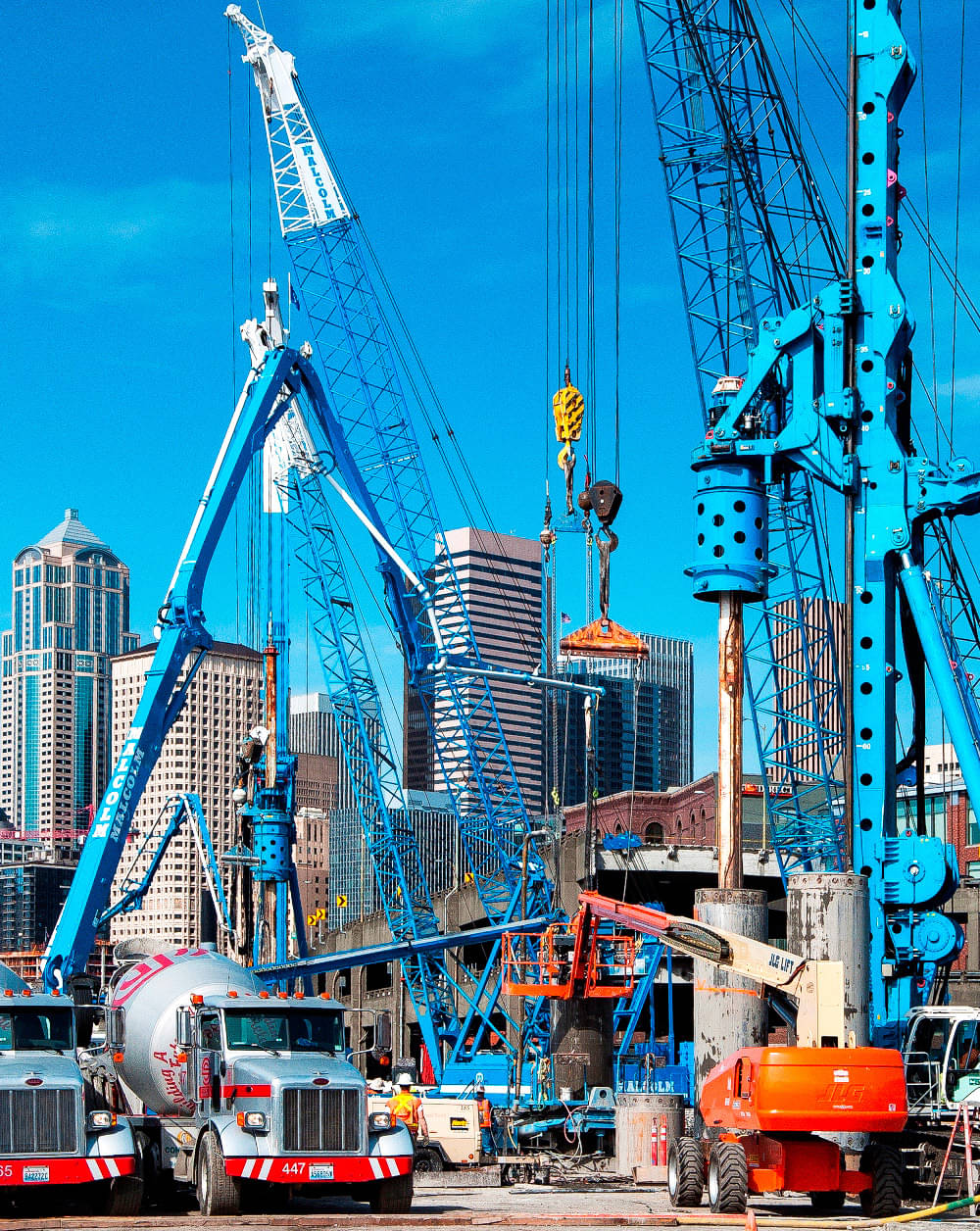 Said Rasband, "Our fleet of equipment is the most modern and significant in size of any contractor in the United States. We have the ability to throw muscle on any project that's required."
That muscle is fierce. Last year, Malcolm Drilling received the Award of Excellence from the Council on Tall Buildings and Urban Habitat for Best Tall Building (200-299 meters), Structural Engineering, MEP Engineering, Geotechnical Engineering, and Fire and Risk Engineering for their work on the 181 Fremont project in San Francisco. "The caissons at 181 Fremont, the deepest of any condo tower in San Francisco, burrow 260 feet below ground and are anchored into the bedrock. The building rests on forty-two 5- to 6-foot diameter concrete piles socketed into bedrock," according to the 181 Fremont team.
The third tallest structure in the City by the Bay, the 800-plus foot high luxury tower is reshaping the iconic skyline, which is built in a densely congested urban environment — that also happens to be on the water and home to a cavalcade of seismic concerns.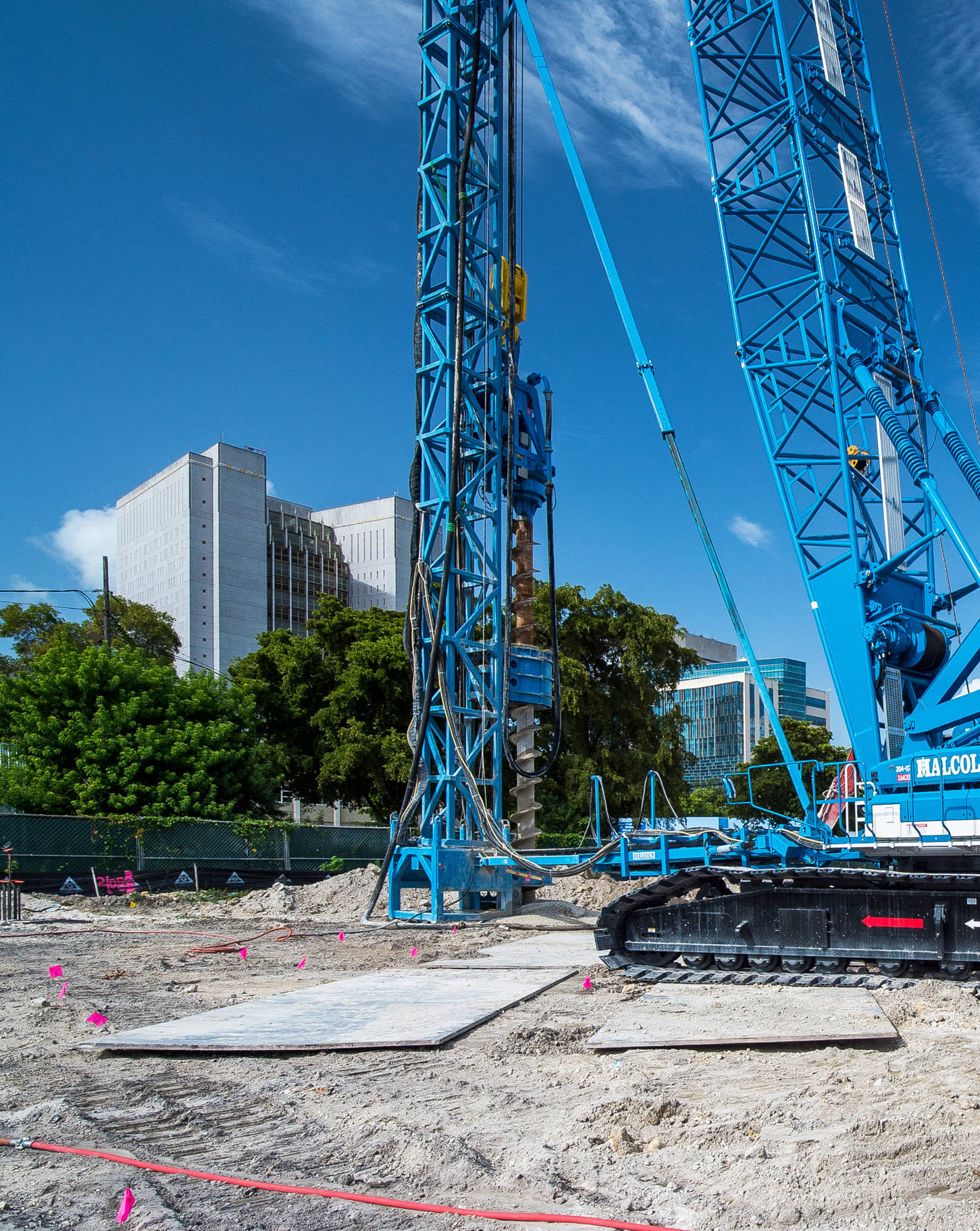 "When you're looking at what we do, which is all about support and stabilization of structures for their existence in some cases, for their longevity in other cases, rarely are there structures in this world where you can go out and say, 'There's a piece of ground, let's build on that,' and everything's wonderful. Everything is more challenging now, whether it's contamination of soils, soft ground, or other challenges that go along with it," Rasband said.
Continue Reading with Magzter GOLD
Log-in, if you are already a subscriber
Get unlimited access to thousands of curated premium stories and 5,000+ magazines
READ THE ENTIRE ISSUE
November 2019