Co-ops: The key to a healthy Polish dairy industry
Stockfarm|June 2020
Dairy farmers' dissatisfaction with the milk price is nothing new and is certainly not limited to South Africa. Waldemar Broś of the National Association of Dairy Cooperatives in Poland believes that, while the economic situation of Polish dairy farmers may have been stable the past few years, he has not yet encountered a milk producer anywhere in the world who is satisfied with the producer price of milk.
South Africa occasionally imports long-life milk from Poland, which in turn influences the price of milk. The prices of these imports are sometimes relatively low compared to the local market. This begs the question: Are Polish dairy farmers that wealthy, or is it simply a case of mass production?
Overview of Poland's dairy sector
Poland is the sixth-largest dairy producer and has the third-largest dairy herd in the European Union (EU). According to Waldemar, Poland produced twelve billion liters of milk in 2019. The production value of the dairy sector is estimated at nearly $9 billion per annum and the sector supplies around 500 types of products to the market daily.
The driving force behind the success of the Polish dairy industry is the 100 dairy co-operatives that buy milk from Polish dairy farmers. These co-operatives are farmer-owned.
Poland has 120 000 dairy farmers and the value of the country's dairy exports comes to approximately €2 billion annually. The average production on a Polish dairy farm amounts to 110 000ℓ of milk per year. The input cost per liter of milk produced ranges from 1 to 1,10 zloty (around R4,40 to R4,90), while the farmer's milk price is around 1,30 to 1,50 zloty.
The average production per dairy cow has also risen in recent years. According to Waldemar, there is evidence that the dairy sector is currently Poland's most profitable agricultural sector. Yet Polish dairy farmers are still unhappy.
The dairy cattle population is expected to grow this year. According to experts, the Polish dairy industry might be restructured, which will lead to a decrease in the number of suppliers and an increase in the average supply per farm. This will result in milk production of between 14 and 14,3 billion liters in 2020.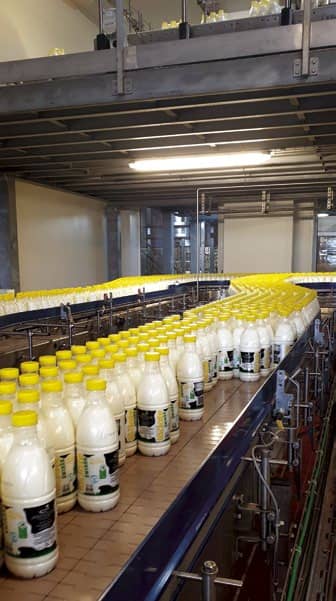 How dairy co-ops function
You can read up to 3 premium stories before you subscribe to Magzter GOLD
Log in, if you are already a subscriber
Get unlimited access to thousands of curated premium stories and 5,000+ magazines
READ THE ENTIRE ISSUE
June 2020