Anti-Trophy Sentiments Can Hamper Conservation
Stockfarm|June 2020
The looming ban on hunting trophy imports and exports is a hot topic in Britain and America and can pose serious consequences for one of the South African wildlife industry's strongest pillars. Although trophy hunters from England make up only a small percentage of the hunting industry's clientele, such a ban could set a precedent that could potentially see other governments folding under the pressure of animal welfare groups.
In a presentation to the British team who is investigating trophy hunting and is making recommendations to their government on the possible ban of trophy imports, Wildlife Ranching South Africa (WRSA) stated that the positive role legal trophy hunting plays in conserving biodiversity, is supported by the success South Africa has had with its wildlife industry.
If this major pillar of nature conservation were to disappear, jobs could be lost and farmers would be discouraged from breeding, increasing, and conserving game species.
Trump on elephant hunting
President Donald Trump of America described the hunting of elephants for trophies as a 'horror show' and said he was sceptical of claims stating that it benefits the conservation of elephants.
According to an article in The Washington Post that quoted Trump, the reason why the merit of especially big game trophy hunting is questioned is that there are so few of these animals left in the wild today. Approximately 50 countries in Africa and Asia are home to wild elephants, but only five of them allow elephants to be hunted for trophies. This raises the question: If trophy hunting is such an important instrument, why is it not being more widely applied?
The article makes no mention of the number of elephants in Namibia and Botswana – where elephants have become a menace to humans and livestock and are threatening other species with extinction due to habitat destruction – or South Africa.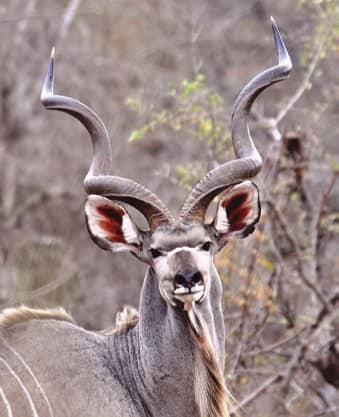 The British onslaught
In England, Siobhan Mitchell has launched a fierce attack, demanding that prime minister Boris Johnson ban trophy hunting imports and exports, as well as that this 'barbaric practice' be ended for good. One of her arguments is that it makes no sense to claim that game hunting is beneficial, while also stating that poaching is harmful. She believes that planned selection threatens the existence of species.
You can read up to 3 premium stories before you subscribe to Magzter GOLD
Log in, if you are already a subscriber
Get unlimited access to thousands of curated premium stories and 5,000+ magazines
READ THE ENTIRE ISSUE
June 2020