Adopting A More Natural Approach To Farming
Stockfarm|June 2020
Stockfarm visited Avondale Farm in the Queenstown district where Simon Sutton, one of four brothers, farms by mimicking the way wild animals used to roam unrestricted before fences were erected.
Following in his late father and grandfather's footsteps, Simon took over the reins at Avondale in 2011. "My father and grandfather both ran a dairy on the farm and in the later years Dad also crossbred some Beefmaster bulls with his Brangus-cross cows. He wanted to capitalize on meat quality and cattle that would do better in our rugged conditions."
After much consideration and taking the shortage of water in the area into account, Simon discontinued the dairy and shifted his attention to a Beefmastercross enterprise.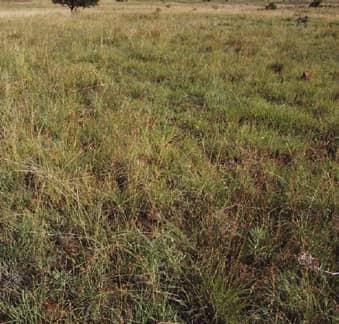 A more natural way of farming
During the drought it was challenging to feed the animals on the veld, even after reducing their numbers. At the same time, Simon's brother Gary, who farms game on the Imvani River, struggled to generate the income he needed. Having completed a course at the Savory Institute, he suggested to Simon that they should consider a different and more natural approach to farming.
Simon says they have made a paradigm shift over the last three years to a more holistic approach. "Wild animals used to move unrestricted while searching for new pastures, which gave the veld enough time to recover. This is the crux of what we are trying to achieve – improving our veld by using the right type of animals to benefit from the amount of grass on the farm."
The Sutton brothers, especially Gary, have a passion for dung beetles. The beetles basically take the dung, which often contains parasite eggs, deep into the soil where it can end the life cycle of worms.
You can read up to 3 premium stories before you subscribe to Magzter GOLD
Log in, if you are already a subscriber
Get unlimited access to thousands of curated premium stories and 5,000+ magazines
READ THE ENTIRE ISSUE
June 2020