Crysteel Gazing
What lies in store for India's steel industry in 2020?
Nishtha Mukherjee, Pranjal Markale, Nirmalya Deb & Shubham Rai
India, the world's second-largest steel producer, is likely to see a year full of prominent changes in calendar year 2020 (CY20). Right from mineral auctions, 2020, steel capacity ramp-ups to government plans to boost steel demand are a few key factors that are likely to drive the industry next year.
Automotive, construction & infrastructure and home appliances are among the few industries which will propel steel sector growth in India, it is anticipated.
India has very ambitious plans with regard to its steel capacity expansions. The country aspires to achieve 300 million tonnes (MnT) of steel-making capacity by 2030, according to the National Steel Policy, 2017, which seeks to increase the consumption of steel, the major drivers for which are infrastructure, automobiles, and housing. India aims to increase its per capita steel consumption to 160 kg by 2030.
However, the Indian steel industry's vacillating fortunes in 2019 were a grim reminder that the domestic industry is far from insulated from global shocks. Prices had bottomed out by October 2019 and global steel demand was sluggish, to say the least. Severely hit by a weak construction sector and the slowdown in the automotive segment, which looks likely to persist into the New Year, the Indian steel industry's performance graph went into a downward spiral. But, the tide started turning from October onwards, with sales and demand inching up slowly.
The government's focus is not only on prioritizing domestic manufacturing but also on import substitution, where possible, and boosting the share of value-added exports instead of raw materials exports. Potential-wise, India holds the key to determining the future course of the global industry, with consumption set to skyrocket in the coming decade. Standing on the threshold of 2020, Steel360 turns the spotlight on the major disruptors that would likely determine the steel sector's performance in CY2020.
Mines Auction, 2020
Impact: May lead to ~ 20-25 MnT of iron ore disruption
With 20 major iron ore and manganese ore mines put under the hammer from India's largest iron ore producing state, Odisha, India is expected to witness a supply disruption in 2020. Steel360 expects total disruption in supply from Odisha and Karnataka to stand at around 55-60 MnT. However, the disruption will not be so severe as we will have additional supplies coming in from other miners like NMDC, SAIL, OMC, etc. Also in September 2019, the Indian government took a decisive step in assuring the supply of raw material to the steel sector by allowing Steel Authority of India Ltd (SAIL) to sell 25% of its total annual mineral production in the merchant market.
The Indian Bureau of Mines (IBM), Ministry of Mines, Government of India approved the mining plan of NMDC to enhance the production of iron ore from its Kumaraswamy iron ore mines from the present level of 7 MnT per annum to 10 MnT p.a. for the years 2020-21 and 2021-22.
Considering all additional supplies and reduction in exports, net annualized iron ore disruption is forecasted to be around 20-25 MnT p.a. This may lead to an increase in iron ore imports from Brazil, South Africa, etc.
However, with further clarity on EC/FC concerns, the estimated annualized iron ore deficit may come down which may lead to easing in domestic supplies on account of resumption of operations at auctioned mines and hence reduce dependence on imports.
Meanwhile, the Indian steel fraternity has its eyes firmly fixed on the auctions of merchant mines after March 31, 2020, when leases of as many as 334 blocks of different minerals will expire. Of these, 104 working mines will be put to auction. The auctions process is widely seen as ushering in an era of transparency in the allocation of the country's precious mineral resources.
The possibility of disruption in the supply of iron ore after April 1, 2020, cannot be ruled out, Anil Kumar Chaudhury, Chairman of Steel Authority of India Ltd (SAIL), aptly pointed out at a summit organized by the Federation of Indian Chambers of Commerce and Industry (FICCI) recently.
Since the amendment to the MMDR Act in 2015, 64 mines have been auctioned out of which 24 are of iron ore. However, only four of these mines are operational at present. "Iron ore mines have witnessed aggressive bidding while successive tranches of coking coal blocks auctions have elicited the weak response," says Somesh Biswas, Head, Raw Materials Strategy, Tata Steel.
"The reasons for this are the relatively small metallurgical coal reserves of existing mines and a significant quantity of non-coking coal in coking coal mines. Apart from these factors, the quality of Indian coking coal, issues related to land acquisition, plus the fact that many mines are in regions with extensive forest cover, are other reasons for BOF steelmakers to continue importing coking coal," he adds.
It is being projected that the merchant iron ore corpus in Odisha and Jharkhand – accounting for a major share of the Indian market – is likely to reduce by 50% by the financial year 2029-30 (FY30) as the mines are likely to be acquired by captive steel players.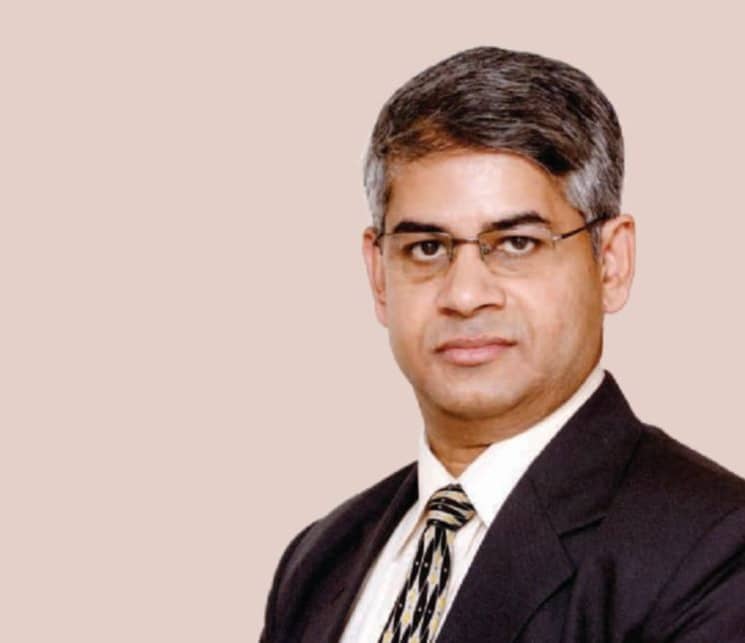 Looking ahead, high bid premiums and closure of mines due to unavailability of clearances to the new lessees could lead to scarcity of iron ore and ultimately high-cost mines may move iron ore prices to a new normal, feels Biswas.
"Mining output dropped by 8.1% in September 2019. Output is not increasing as demand from the steel industry is fluctuating and on anticipated closure of leases of 329 private mines by March 2020 (48 mines operating in Odisha, Jharkhand, Karnataka, and Gujarat, out of which 24 are of iron ore) has led to uncertainty about the future supply of iron ore, leading to a temporary cut-down in excavation activities," informs Sushim Banerjee, Director of the Kolkata-based Institute for Steel Development and Growth (INSDAG).
Dwelling on the impending auctions and the possibility of disruption in the supply of iron ore, Jayanta Roy, Senior Vice-President, ICRA, notes, "Two factors deserve consideration: the auctions and the regulatory approvals. There is an expectation that once the mines change hands the existing approvals would be issued to the new owners. The operational mines would be allowed to run for some more time and the new owners, in the meantime, can apply for approvals to the regulatory bodies. But recently we have seen that this mechanism is not being considered. So there has to be a mechanism to ensure that the operating mines can start functioning without any unnecessary delay to avoid the possibility of disruption in iron ore supply. Typically, securing approvals has a long gestation period. Therefore, the threat of disruption can't be ruled out. According to estimates, about 50 MnT of supply is likely to be affected. So, the bottom-line must be that if there is a disruption in supply, there is a great possibility of a price shock."
"There is considerable space for merchant miners and it would not shrink due to the auctions," Roy says. "NMDC produces close to 30 MnT every year and its Nagarnar facility is just 3 MnT per annum. So it has a huge surplus. Then again private sector miners such as Rungta Mines, Serajuddin, Essel Mines – all big players – are not captive users. They can place successful bids in the upcoming auctions and sell the product in the open market. Therefore, apart from the integrated sector, merchant miners will retain their market dominance," Roy insists.
Some, however, disagree on impending iron ore supply disruptions. A senior executive of the Metallurgical and Engineering Consultants, a public sector undertaking (PSU), says: "Around 60 MnT of iron ore capacity is expected to expire in March 2020. But, with respect to demand, there is 15-20 MnT of excess capacity in India. Considering the excess capacity, the effective shortfall is expected to be around 40-45 MnT. The government has already extended NMDC's mining leases of the Bailadila iron ore projects. The Indian Bureau of Mines (IBM) has also approved NMDC's mining plan to enhance the production of iron ore from the Kumaraswamy iron ore mines from the current level of 7 MnT per annum to 10 MnT per annum for the years 2020-21 and 2021-22. Further, the government has allowed SAIL to sell up to 25% of its total iron ore produced in the previous year in the open market. Through this mechanism, around 7-8 MnT of iron ore is expected to be available in the market. With all those measures the disruptive effect on the industry is expected to be moderate." According to data compiled by SteelMint, total iron ore production till September in a calendar year (CY) 2019 stands at 167.37 MnT. Of this, NMDC's contribution stands at 24.06 MnT followed by Rungta Mines at 19.43 MnT and Tata Steel (Odisha) at 10.62 MnT. Production was expectedly hampered during the monsoon months of July and August when NMDC's production fell to 1.41 MnT in August 2019 against 3.04 MnT in May. Interestingly, iron ore exports have climbed steadily throughout 2019. Data compiled by SteelMint show that total exports till November 2019 stand at 16.80 MnT. Exports peaked from May onwards when they stood at 2 MnT compared to January when these were at a meager 0.64 MnT. Imports, on the other hand, have remained consistent, with total volumes pegged at 2.09 MnT till November 2019.
Construction & Infrastructure Impact: Overall disruption during CY20 to be positive
This sector is primarily responsible for driving the growth of India's overall development. This includes power, bridges, dams, roads, rails and urban infrastructure development. Government policies like "Housing for All" and the "Smart City Mission" will drive the growth of the industry.
The government's Smart City initiative is an urban renewal program to develop 100 such cities in the country. The initiative will give a facelift to the existing inadequate infrastructure, including roads, airports, residential areas, city sewage systems, community areas, including parks, shopping centers, hospitals, and schools. Steel, by virtue of its physical properties, emerges as a strong component in the fabrication of infrastructure required for Smart Cities. According to Steel360 analysis, construction and infrastructure would be the prime disruptors for the Indian steel industry during CY20. The industry is expected to reach USD 243 billion by 2020 from USD 215 billion in 2018, at a CAGR of 6.5%.
You can read up to 3 premium stories before you subscribe to Magzter GOLD
Log in, if you are already a subscriber
Get unlimited access to thousands of curated premium stories, newspapers and 5,000+ magazines
READ THE ENTIRE ISSUE
January 2020