Smart Investment
Small Enterprise
|
August 2019
Smart Investment
Why Do Most Startups Fail?
Most startups run into troubled waters during their first year or mostly by the second year of establishment. What could be the reason behind such a large number of failed ideas? There are numerous reasons that either 'click' or 'kick' the success of a startup and their ideas. For an establishment to penetrate into the market, a lot of research, planning and deep understanding of the business is a prerequisite. To be a success in the competitive market, be it a monopoly or perfec competition, requires a lot of intrepidity. Here is the list of bullets, that not only make startups bleed but ultimately succumb to their deadly end. These factors can be divided broadly into two
Internal Factors
External Factors
Internal Factors
Absence or erroneous business plan-
One of the major reasons for the failure of start-ups is either absence of business plan or faulty business plan. Either way, it is suicidal. Majority failed start-ups have no idea about the market, competition, customer's preferences and supply chain management. Start-ups assume that their ideas are brilliant and will attract customers automatically. Start-ups fail to figure out how they will reach their customers? How they will maintain the inflow of the customers? What will be the cost of gaining these customers? What is plan B if product A fails? How will the start-up survive the competition?
Everything served at once
With the ambition of becoming an overnight success, few start-ups do too many things, too early. They produce, invest and offer all their ideas or products to the market, all at once. Without setting their foot firmly in the market, they go ahead with scaling up of their businesses. This is when the bottom falls out for these start-ups.
Poor financial planning
Financial planning is the heart that pumps blood to the entire body of the business. Majority start-ups fail to understand the crux of this aspect. Start-ups fail to balance the asset and liabilities sides of their balance sheet. Start-ups go out of their way in acquiring too many liabilities such as loans from banks. And some simply drown themselves into the flood of acquiring too many resources which lie as dead stock after a period of time. This increases the maintenance as well as the operating cost of the company.
Scarcity of investment
Investment scarcity can also lead to the failure of start-ups, no matter how revolutionary their ideas are. High-interest rates on bank loans, repayment conditions, lack of personal finance, losses and so on. To maintain the cycle and constant inflow of cash is necessary. If it stops, business stops.
Contingency plan
An ounce of prevention is better than a pound of cure. Most start-ups are delusional thinking they will bring a revolution in the market and will have a flying start. And in their day-dreaming process, they fail to put a contingency plan in place. Due to this lack of far-sightedness, when their ship hits the iceberg and their business plan backfires. They fail to figure out what happens if they run out of cash, the product is a flop, customer does not like/ accept their idea, etc.
Boredom or impatience
Sometimes entrepreneurs' expectations exceed reality. When things don't progress at a faster pace or returns are slow or nil, they get impatient or bored. Start-ups assume that they will become a huge success overnight. That is not the case; it requires a lot of hard work sometimes without pay. Success of a business is an uphill task, it is time-consuming, slow and requires discipline. Survival of a start-up depends on the constant fending of competition, being on the right track, smart planning and practicing patience.
Inadequate marketing of products
Fifty per cent success of any product and idea depends on the marketing strategy. Marketing plays a very important role to make any idea or product a big hit or a failure. To identify and layout the right marketing strategy is essential.
External Factors Lack of resources
Resources here implies raw materials, cheap labour, trained human resources, latest merchandise, funds, technology, etc. When these resources fall short, demand increases and so does their cost. Not only the high cost and deficiency of resources suffocate the business but also ruins the business plan altogether. For example, if an entrepreneur establishes an IT business in an area where there is a lot of power cuts, inexperienced trained IT professionals or expensive office spaces. It will automatically shoot up the operating cost, leaving little room for further investment and profit. Hiring a trained professional will cost more; power cuts will increase the cost of running a generator and so on.
Severe competition
Competition leaves little room for a newbie start-up to find its own place and leave a mark. When big guns have their lion's share and are deeply rooted, it becomes difficult for a start-up to participate in the war. Big businesses have a stronghold in the market along with customer's trust on their side. To get a piece of this cake is tough if you are serving a similar product or services.
More profit-oriented and less market-oriented
Failure knocks on the door of start-ups when they focus more on profit-making irrespective of customers preferences. They commit a blunder by ignoring consumers' need, demand and feedbacks. Start-ups busy themselves in expansions, thinking that it will assist them in generating more profit.
Wrong timing or ahead of time
Some ideas or products of these failed start-ups are way ahead of their time. For example, ASK Jeeves and WebTV were the poster babies during the revolution of the internet. Back in 1996, these radical ideas were ahead of their time. The former offered answers and website links to any particular question, and the latter promised a perfect union of television and the internet. Remarkable ideas;but for present-day 21st century.
Government policies and higher tax structure
Sometimes external factors like government policies and tax structure eliminate the survival chances of these start-ups. Government's strict business policies, lack of support by the government to small-scale businesses, high taxes, etc. prove to be fatal for start-ups.
To sum it up, these infant start-ups have a lot of challenges in front of them, right from their birth. Factors like big competition, lack of cash inflow, lack of resources, faulty business plan and more, write their failure stories. Unless their ideas are phenomenal and marketing extra-ordinary, they are bound to meet a fatal end.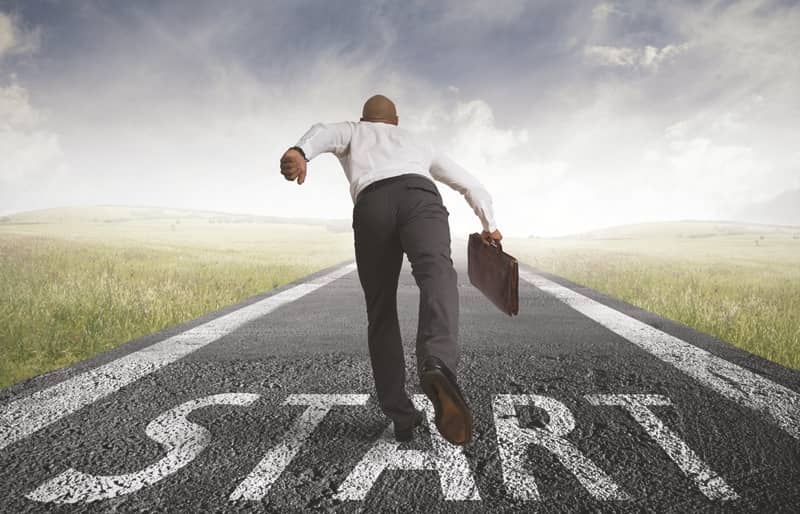 Key Points You Need To Know Before Starting A Business
Amareta Rodrigues
The very thought of starting your own business can make you gleam in joy and fill you with ambitions, ideas and determination. Entrepreneurship can provide optimal personal satisfaction, but it can also be quite tough, especially in its initial stages. You might leap into it with great enthusiasm, but you are uncertain of what lies ahead. And so, we have put forth some vital points that will guide you to build a strong foundation for your business, especially during the initial stages.
Know your Competitors
One of the most important tasks before converting your new business ideas into actions is to know your competitors. Research about them. It might be highly possible that their ideas are similar to yours. Also, check the cost factor. If your products are similar to that of your competitors but are higher in cost, then it is quite likely that your business might not do as per your expectations. Go through their website and customer reviews of their products.
Map your Finances
Finances that will go into building your business is a crucial aspect and therefore handle it carefully and wisely. First and foremost, plan your business execution carefully. Make an estimate of how much money is needed. Keep in mind the business setup costs, investments required and working capital. Calculate for how long you will need these investments and what are the security options on offer. Your financial source can be anything from personal investment to friends and family and from business loans to incubators, grants and subsidies. Using technology to promote and grow your business can help reduce expenses in the long run.
Understand the Risk Factors
It is no surprise that every new business venture comes with its own set of risks. Therefore, you must assess the risks involved before implementing the business plan. There is no secure monthly income for entrepreneurs, especially during the initial stages of business establishment. Entrepreneurs need funds to launch a business and if the business fails, they are at a risk of bankruptcy having to pay back the borrowed loans. Another risk involved is a wrong business plan that might prevent a business from achieving the set targets. Prior to deciding the product, entrepreneurs must carry out market analysis to assess demand of the product or service that they wish to launch.
Create a Business Plan
To systematically run a business, it is important to create a business plan and adhere to it. Spend some good amount of time to write your business plan, forecasts and marketing tactics. A good business plan helps to convert your ideas into successful actions, raise capital from financial institutions and lenders, take clear decisions and identify weaknesses. The business plan that you create must be clear and easy to understand. Lot of entrepreneurs who are not looking for investments outside, do not feel the necessity to create a business plan. However, without a good business plan, your business ideas might not succeed.
Complete the Legal Formalities
Entrepreneurs must be aware of the several legal formalities that they must fulfill while establishing their new business. Legal formalities must be fulfilled at different stages of setting up the business. These differ based on the size and type of business enterprise such as small scale, medium scale, and large scale. Entrepreneurs must be aware of the major business implications in India such as registration, legal status, member liability, taxation, annual filings, and so on.
Hire Smartly
A lot of entrepreneurs prefer to set up and run the business solo. However, this isn't a great idea. It's always good to hire the right people who will help to make your business aspirations a successful reality. It is highly advisable to hire help to handle your financial and legal aspects. Make sure that the team you hire is the best. There are plenty of talented individuals who do not hesitate to work hard. Do not hire friends and family just because you wish to help them out, unless of scourse, if they are really capable and willing to work hard to grow your business.
Starting a new business can be quite taxing. However, with proper planning, required funds, a hard-working team and a good business plan, you can attain your goals and convert your dreams of entrepreneurship into a successful reality.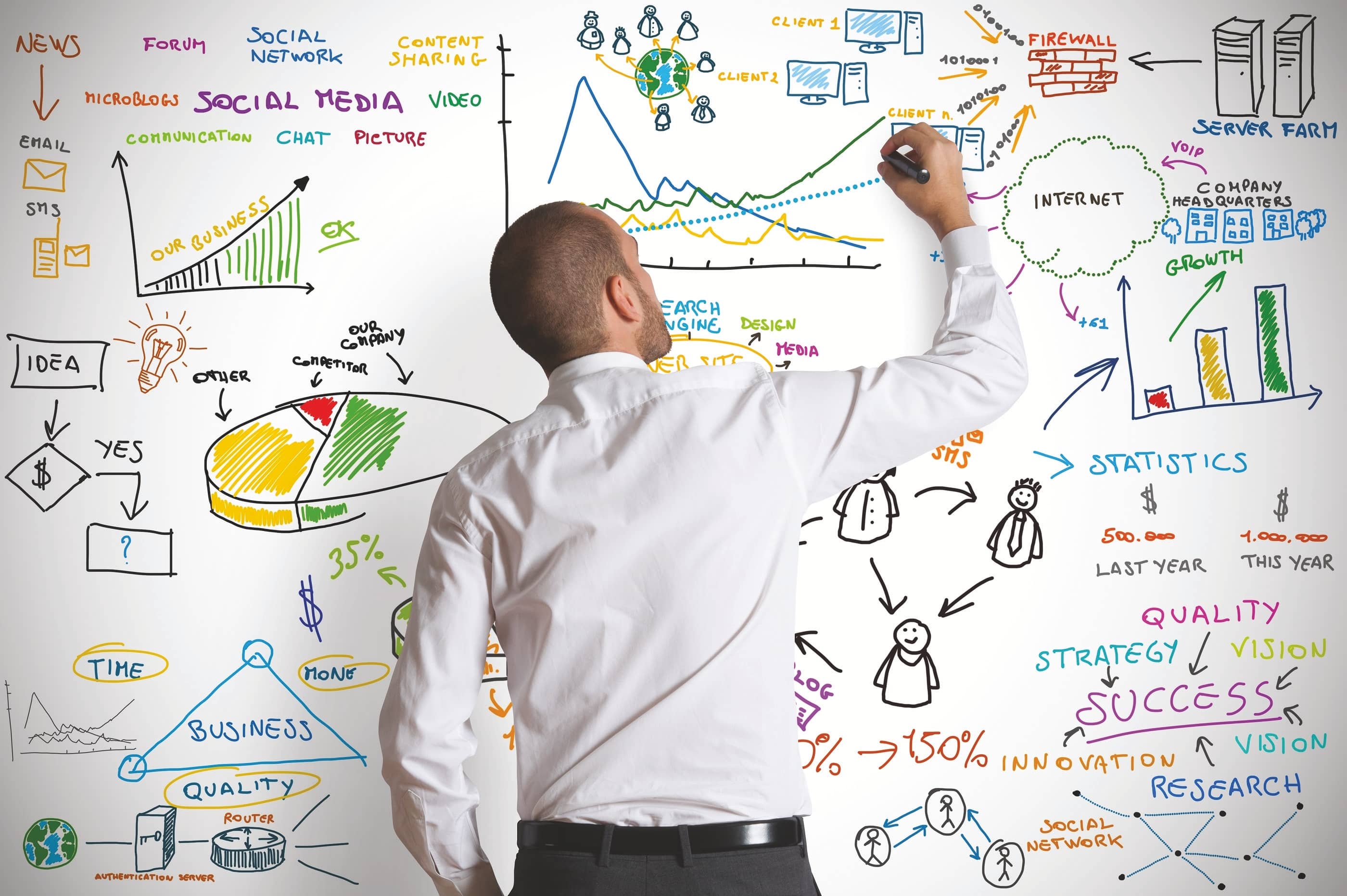 Business Plan For Startups
Swathi Bhat
A business plan is like the backbone of any business, whether it is a small enterprise or bigger one. A proper plan gives you an idea about the entire process from start to finish and helps in creating the right strategies for the growth of your business. Also, a compelling plan attracts investors and banks to help you with the required funding and much more. However, not every idea requires a detailed and complex plan. While some business ideas are best supported with a roadmap comprising every minute detail, some others can go equally well with a fairly simple plan.
Numerous business plan software and tools like LivePlan, GoSmallBiz.com, BizPlanBuilder, OnePlace, PlanGuru, EquityNet and Business Plan Pro are available today. These tools and software assist you at every step, right from chalking out a business plan template to finalising the plan. They will save much of your time and effort, and come up with a highly efficient business plan for your new venture. A typical business plan comprises the company description, an executive summary, description of products and/or services, market research, management and operational structure and marketing and sales strategy.
Let us see how to get started with a business plan.
Company Objective
It is very important to have a clear objective for your company. Identify what you are going to do exactly; the services you are going to offer or the products you will sell. Which are the locations you will cover and what is your mission? What is the primary reason for starting this venture?
Have a clear idea about these things and specify them clearly in your company objective. Leave no place for ambiguity. Keep the summary crisp and clear, so that just the right amount of information is given out.
Target Market
When you have an idea in mind, you would certainly wish to reach people from all walks of life. However, not everyone will be interested in the same kind of products or services. So it is an important step to identify your target market by carrying out a market research. Jot down what kind of people would be interested in your offerings, what is your price structure and how will it meet customer needs; is your service location easily accessible, what are the plans you have for promotion, and so on. It is best to start with a broad perspective and then narrow it down step by step. Consider the categories - geographic, demographic, psychographic and behavioural and work on them to come up with your target market.
Competition
Analyse your competition in order to create a brand differentiation strategy. See what sets you apart from your competitors and create strategies that will help attract customers to your business. Price, quality, product range, brands, etc. can be some of the strategies that you can work on. Analysing and identifying your competitors can be done once you are sure about your target market. The two go hand in hand so make sure to carry out every process carefully before moving on to the next.
Budget
Running out of funds is one of the main reasons why startups fail. So list down your requirements and figure out your finances right from the start. You need to have a clear picture of how much money you will need to kick start the business and an estimate of how much you will need in order to stay operational. You can start with your budget planning by considering expenses like equipment costs, property (leasing or buying), inventory, legal fees, insurance, payroll and so on. Keep the figures accurate. Estimate a higher amount when in doubt, and never let the figures go below your required level.
Goals and Finances
With a clear goal in mind, you can plan out strategies for your financial as well as non-financial needs. Make financial projections based on the total count of target market in a specific area and the percentage of target market you can reach. These projections must be for the early three to five years of your startup, and not just for the first year. Create a proper break-even analysis and ensure to keep your plans reasonable.
Power Structure
Every business plan should have a well-outlined organisational structure of the company. It is best to have a hierarchy planned well before you start to avoid any confusions and debates over each one's roles and responsibilities. Keep it clear but not too complex or confusing. Ensure to give power to the right people so that major decisions are taken care of.
Marketing Plan
You can read up to 3 premium stories before you subscribe to Magzter GOLD
Log in, if you are already a subscriber
Get unlimited access to thousands of curated premium stories, newspapers and 5,000+ magazines
READ THE ENTIRE ISSUE
August 2019