MALLS HIRE MANAGEMENT TEAMS FOR END-TO-END CONSUMER EXPERIENCE SOLUTIONS
Shopping Centre News
|
October 2019
Providing and maintaining top class services and facilities in malls is not an easy task and most developers have a mall manager and a management team in place for the same. Mall management has been identified as a critical factor for the success of malls in India and across the world…
How does a mall recognize the needs of its catchment area? How does it provide facilities that convert visitors into buyers? For malls across the globe, finding tenants is perhaps easier than bringing in footfalls which translate into sales. With the Indian shopping mall industry on a growth trajectory, it is even more essential to bring in paying visitors and to do that, malls need to provide potential shoppers with facilities par excellence, along with retail outlets.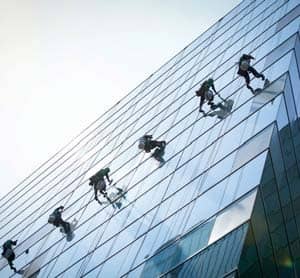 Providing and maintaining top class services and facilities in malls is not an easy task and most developers have a mall manager and a mall management team in place for the same. Mall management has been identified as a critical factor for the success of malls in India and across the world.
Managing a mall is a mammoth task to say the least and has got several variants. There was a point in time, when malls were just coming up in India and the industry was at a nascent stage,that mall management was limited to facility and service management and gaps in the process went unnoticed. However, as organized retail grew, the market became more competitive and developers worked hard to differentiate themselves from others. Faulty mall management along with inappropriate tenant mix led to poor mall traffic and closure of individual stores in malls. As the shopping mall business grew and became competitive, mall developers not only started noticing these gaps and errors but executed these gaps on a large scale to ensure the success of their projects in the long run.
From hereon, the inception of third-party mall management service providers system came into existence in India. Most mall developers immediately switched to third-party service, whereas some malls hired professionals and set up a system their internal, successful systems. These professionals not only understood business challenges, but also helped mall developers/ owners effectively deal with them.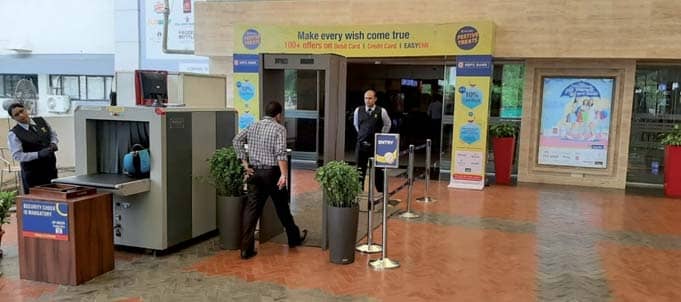 Process
Mall management is defined as an overall operation and maintenance of the entire building infrastructure, including the services and utilities, ensuring that they are used in a way that is consistent with the purpose for which it was acquired. Mall management includes operations, facility management, security, accounts, common area maintenance, marketing, leasing, zoning, traffic and all the other functions related to a mall.
Usually, there are two types of consumers who visit malls – focused buyers and impulse buyers. The time spent by focused buyers inside the mall is relatively low as compared with impulse buyers who spend a lot of time window shopping. Malls which have entertainment zones and/ or promotional activities have larger footfalls and more percentage of impulse buyers. In the past, several malls were constructed without doing any feasibility study or rigorous market research. Though initially, they were successful in attracting people but soon went out of the competition because they failed to convert visitors into potential buyers. The simple reason was 'failure in understanding local needs'. Therefore, mall management becomes critical in attracting impulse buyers.
Importance of Mall Management
Rajneesh Mahajan, CEO, Inorbit Malls explains, "Malls are not real estate business where the only objective is drawing rentals, they are to be seen as a product which has an ethos that is relevant to the market they are operating in. A success of a mall depends on various factors like the right trade & tenant mix, events & promotions that the mall plans for its patrons during the year, the service levels like clean and hygienic washrooms, convenient car park facility etc. The role of the mall team is to ensure they provide end-to-end solutions in all the specialized areas that start from mall conceptualization stage to development and then management."
"In case of an existing mall, a good mall management company works with past data and for a new mall, they work on the catchment first, along with the requirements of the target group. A mall management company should be employed right from the design stage, to help fine tune even the basic drawings to suit the catchment and make sure it is feasible. Everything from the entry & exit to parking; footfall and tyre fall circulation within the mall; basic amenities to be provided; getting the right navigation signages and its correct placement; creation of a standardised design manual for retailers; zoning of the mall; type of brands chosen for the mall to suit it's positioning; training for operational and security staff; maintenance of ambience; creation of new experiences with the right activations; constant analysis of retailer sales; asset maintenance; providing a safe & secure environment for customers are all crucial," says Shibu Philips, Business Head, LuLu Mall.
"The role of the mall management companies is subject to the requirement of the mall owner or developer. In case of Infiniti Malls, we have a set of well-experienced team members to ensure the smooth functioning and enhancing the standards and services within the mall. The team look at the various aspects of mall fundamentals like the right brand mix, proper zoning, promotions & marketing, parking/traffic management, lease administration etc," says Mukesh Kumar, CEO, Infiniti Malls.
"The success of the mall is dependent on many factors starting from site selection, access, design, project execution, internal and external circulation, services, experience, retail mix and of course, finally to mall management. Mall management is the backbone of the shopping mall. It creates and dictates customer experience and manages and fulfills customer expectations which – combined with effective marketing, security, ambiance, maintenance and housekeeping – is extremely vital in building the mall's image and generating goodwill. At Viviana Mall, there has been recording double-digit growth in its footfalls right from the time of its inception. Going by the current trend, we anticipate this growth in footfalls to continue at least for the next few years. This success has been the outcome of our sustained daily efforts and persistent engagement with our patrons," adds Manoj K Agarwal, Chief Executive Officer, Viviana Mall.
"Mall Management itself has been new to the country and the first set of malls had people from organised disciplined background like defense running properties which had a heavy administrative emphasis. In the last decade, property management services developed slowly to create an unmatched experience for the shopping centers. Soon the mall developers and shopping centre owners realized the potential and importance of the professionals, who brings requires skillset of mall and property management," says Sanjeev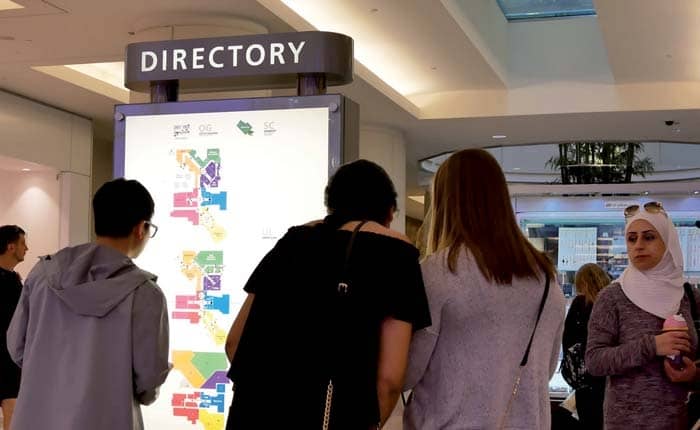 Mehra, VP, Quest Properties India Limited.
"Our continual customer-centric engagement along with the unique brand mix that we offer in our mall has resulted in a consistent increase in sales and footfalls. We have been efficiently handling day-to-day operations along with short, medium and long term strategies through self-management of most operations. This mix has ensured a fine balance leading to our mall's success. The vendors help us with all the activation by coordinating with our in-house management team, which in turn has been hand-picked by Sheth Group," he adds.
"We believe efficient mall management brings in 'great shopping experience to patrons'. It is also crucial from the mall investment point of view as it encourages more brand presence and hence, impacts the overall 'Return on Investment'," states Trinath K, Centre Director, Elante Mall.
There are various instances where mall developers hire separate expert mall management companies to run the mall as mall management requires special expertise. Experience of mall management companies definitely reflects in performance of the mall which is directly linked with the success of the mall," says Arijit Chatterjee, Chief Operating Officer, Junction Mall.
Significance of Mall Management
If a mall doesn't have a proper and organized management process, it may lose consumers, retailers and the other brands associated with it, which may ultimately hamper the brand value of the mall. If there is no mall management services, the mall will have to sort out the following challenges:
To implement a perfect zoning plan

Market Research

Finding the right tenant

Perceive outsourcing as an additional cost

Lack of accountability for in house promotional activities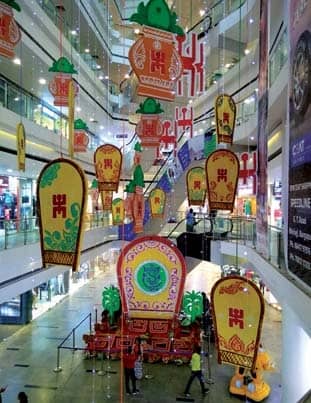 Mechanism of Mall Management
As mentioned above, mall management is classified into different categories which cannot be ignored. The main areas of focus are:
Positioning: Positing of the mall defines the services offered by a mall. The location of the mall is the first priority. It is determined after doing the research on the demographics, psychographics, income levels, competition and accessibility of catchment in the area. The procedure is conducted by the mall management team/ professionals who help in creating a distinguished image of the mall. Positioning assists in creating a distinctive image and 'top of mind' recall for the masses when they think of a mall. The main objectives of this are:
To create a sense of recognition

To promote loyalty

Enhance goodwill To stay ahead of the competitors

To woo customers and increase sales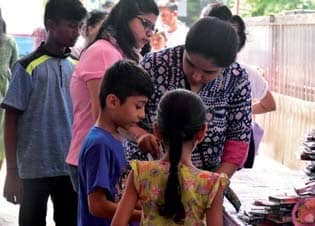 You can read up to 3 premium stories before you subscribe to Magzter GOLD
Log in, if you are already a subscriber
Get unlimited access to thousands of curated premium stories, newspapers and 5,000+ magazines
READ THE ENTIRE ISSUE
October 2019