MALLS EMBRACE PHY-GITAL RETAIL TO ADD VALUE TO THE CUSTOMER'S JOURNEY
Shopping Centre News|February 2020
Phy-gital refers to a retail environment in which physical and digital experiences merge together seamlessly and complement each other in order to offer the consumer a single, positive, integrated experience and mall developers are embracing emerging technologies to ensure consumers stay connected…
The dynamics of the retail industry are rapidly changing globally. The world has seen a transition in the way consumers shop at the mall. To satisfy these burgeoning customer needs, not only retailers but malls as well are embracing technology to reach modern shoppers.
While technology has definitely made life easier for consumers, mall developers in India have spent the better part of the last few years on their toes, finding appropriate technology solutions and them implementing them.
In order to be more competent, malls are putting their best foot forward to embrace emerging technologies. With increasing cut-throat competition, it has become the need of the hour for mall developers to innovate and implement cutting-edge technologies in a bid to lure the customer who was shifting to e-commerce due to convenience and vast choice.
"As retail and shopping malls evolve, the feeling of physically holding an item, taking ownership of it and walking from a store with the satisfied glow of the perfect purchase will not change. Retailers and malls can no longer just aim to push products, but instead, need to ask themselves how physical space and activities can add to creating a holistic experience.To do so, shopping malls and brands need to think about the types of experience their customers expect and leverage an end-to-end technology platform to turn that into reality, focusing on the overall customer journey," says Naviin Ibhrampurkar, Marketing Head and Corporate Communications, Inorbit Malls.
Over time, technology has transcended from an aspiration to an expectation and has wedged itself securely between consumer and experience to create an everyday interface. It is also blurring the lines between physical and digital worlds bringing both of them together, and it has given birth to a new term 'Phy-gital'.
So, What is Phy-gital Retail?
Phy-gital simply means enhancing physical channels by integrating digital technology and information, obscuring the lines between online and offline. It gives the customer options of buying at his convenience even in a brick-and-mortar setting. Phy-gital retail is trending, changing market dynamics and giving competition to traditional retail without eroding the importance of physical stores. It is the judicious mix of both and catering efficiently to both online and offline customers.
"Phy-gital retail is the new transformation in the retail industry which integrates online and offline worlds and allows retailers create closer, more effective, and human customer experiences. This new wave embraces the experience allows customers the convenience of ordering, collecting, returning, even exchanging products both online or at any of the brand's brick-and-mortar stores," states Yogeshwar Sharma, Executive Director and CEO, Select Infrastructure Pvt. Ltd.
It blends together physical, i.e, touch and feel of product and services through various channels and integrate digital technology and information. It is an ecosystem where consumers have access to in-store shopping experience, online e-commerce shopping option and mobile and social commerce networks. It bring out a fulfilling experience connecting what customers see online or on mobile network and by touching and trying out the product in a physical store. It is a process of making the whole digital and physical shopping experience holistic and seamless and creating an opportunity of touch and feel, what customers see is what they get along with an endless aisle experience.
"Phy-gital is the hybrid evolution of a mall. It is embracing the technological revolution that we have experienced all over the world. It is streamlining the process of shopping and making the lives of consumers easier, accessing all options available in a very efficient manner i.e. maximum options in minimum time. Phy-gital is the new 'window' shopping. The new generation is a master of multi-dimensional shopping. They are exploring global trends, global offering parallelly with their Indian counterparts' offerings and are hyper-aware. This is the answer to the question being asked in the last decade on who will survive the online vs offline. This is the point of equilibrium," states Arjun Gehlot, Director, Ambience Malls.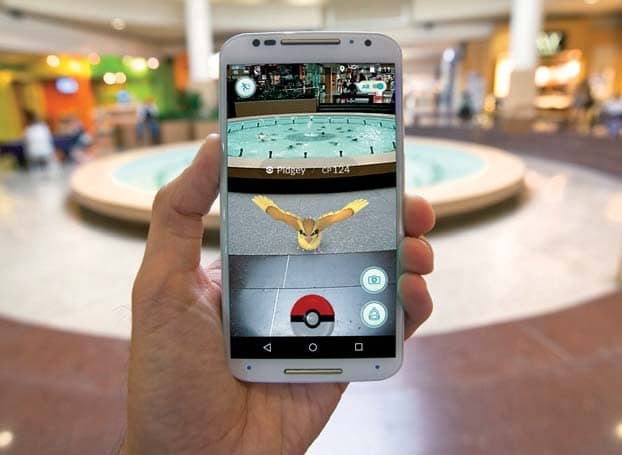 Malls Going Phy-gital
Phy-gital refers to a retail environment in which physical and digital experiences merge together seamlessly and complement each other in order to offer the consumer a single, positive, integrated experience. Mall developers are making sure consumers stay connected as soon as they enter into the centre. Consumer mobile devices are automatically connected with the Wi-Fi of the mall, opening up a new channel of communication opens up between him, the mall operator and the retailer.
You can read upto 3 premium stories before you subscribe to Magzter GOLD
Log-in, if you are already a subscriber
Get unlimited access to thousands of curated premium stories and 5,000+ magazines
READ THE ENTIRE ISSUE
February 2020