CONVERSIONS & OCCUPANCY AVERAGING 75% IN MALLS; GROCERY, ELECTRONICS, ATHLEISURE, KIDSWEAR, PERSONAL CARE & FOREIGN FAST FOOD DRIVE SALES
Shopping Centre News
|
July 2020
With approximately 80 percent occupancy and around 425 malls opening doors, the third 'live from ground zero' show revealed a lot of new trends with 20+ centres in metros, Tier I & II, rural & smaller cities sharing consumer shopping behavior. Shopping centre heads and executives discussed footfalls, conversions, consumer demographics, out-of-the-box retail innovations, average dwell time, revenge buying' etc., along with new emerging trends…
The 9th #SCAIMondays looked back at the footfalls and conversion rates that were since the reopening of many shopping centres across India beginning June 8. With approximately 80 percent occupancy and around 425 malls opening doors, IMAGES Group's 'live from ground zero' show revealed a lot of new trends with 20+ centres in metros, Tier I & II, rural & smaller cities sharing consumer shopping behavior. Shopping centre heads and executives discussed footfalls, conversions, consumer demographics, out-of-the-box retail innovations, average dwell time, revenge buying' etc., along with the new emerging trends.
The session was anchored by Rashmi Sen, Group COOMalls, The Phoenix Mills Ltd. The analysts present in the session were Gopal Machani, Jt. MD, MGB Felicity Mall, Nellore; Mohit Pruthi, VPHead Retail, Marketing & Brand Communication, Bharti Realty, Delhi and Umang Mittal, ED, PRM Begraj Group, Siliguri.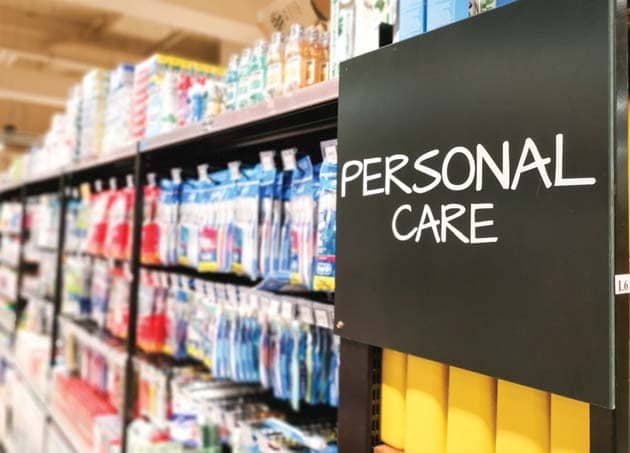 The panel included:
Aditya Shah, CFO, Gulmohar Park Mall, Ahmedabad

Akhil Dalmia, CFO, PRM Marketcity, Cooch Behar & Raiganj, Vega Mall & Cosmos Mall, Siliguri

Amrik Panesar, Chief Asset Officer, Capital Mall, Bhopal
Anshul Jain, Centre Head, DB Mall, Gwalior

Bharat Shishodia, Centre Head, Vegas Mall, Delhi

Blisson Antony, Mall Manager, Sobha City Mall, Thrissur

Gaurav Agarwal, Director, SRS City Mall, Lucknow

Hrishie Raj, PRO & Marketing, ML Plaza & SSR Cinema, Agartala

Indraneel Majumdar, Centre Head, Sarath City Capital Mall, Hyderabad

Justin Masih, Head of Malls, Gaur Group, Noida

Komal Prasad B, AVP Member Experiences, RMZ Galleria, Bengaluru

Lakshmi Menon, Head Leasing, Abad Nucleus Mall, Kochi

Muhamed Fawas, Assistant Director, Hilite Mall, Calicut

Pankaj Pandey, Mall Manager, Pavilion Mall, Ludhiana
Sunil Agrawal, Group CEO, Prakash Jha Group of Companies (P&M Mall - Patna & Jamshedpur)

Swagata Mitra, Ops Head, Forum Courtyard, Kolkata

Vaibhav More, Centre Head, Vega Mall, Bengaluru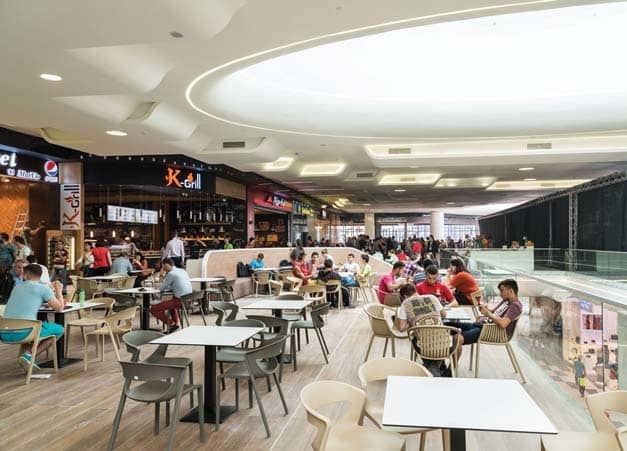 Rashmi Sen, Group COO-Malls, The Phoenix Mills Ltd welcomed the panel and expressed her happiness over the fact that shopping malls were almost 100 percent operational (minus cinema and entertainment zones) pan India. Only malls in Mumbai and Chennai are yet to witness the excitement levels of shopping in COVID times.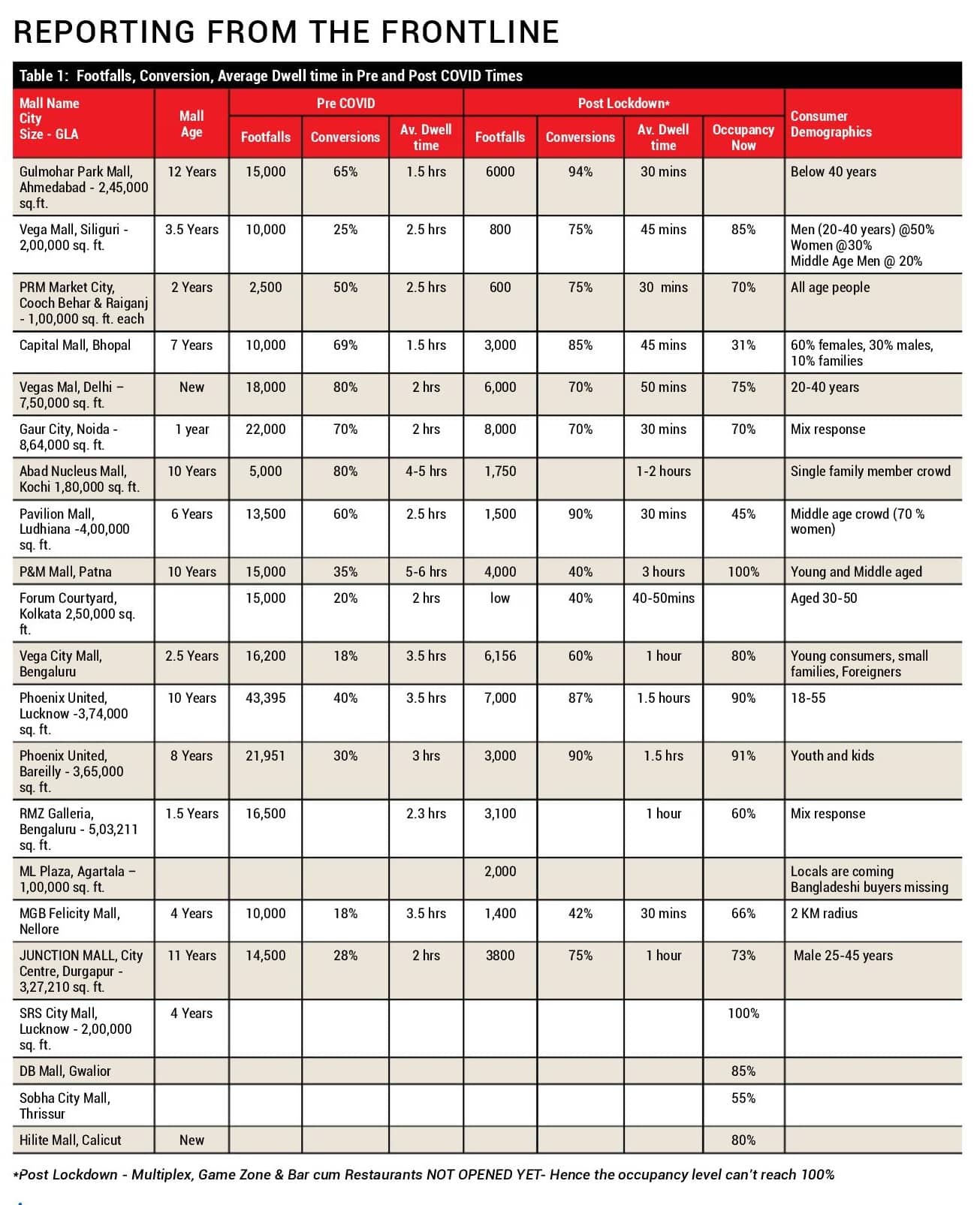 Gopal Machani, Jt. MD, MGB Felicity Mall, Nellore highlighted the change in shopping patterns so far, saying, "In the first few weeks, we have witnessed that the consumer who is coming out to shop is very focused on serious buying. The conversion rate in every mall has increased by 50-60 percent. The average bill value has also increased by 20 percent. Every person entering the store is buying 3.6 pieces of garments. The overall business is down by 30 percent in comparison to last year's data, but we are witnessing week-on-week growth increasing by 10-15 percent."
Mohit Pruthi, VP-Head Retail, Marketing & Brand Communication, Bharti Realty, Delhi added to this saying, "We have seen emergence of new consumer behavior in the post COVID era. People are finally gaining confidence to come out and shop. The number of shoppers has gone up by 3X from Day 1 of opening. The segments that have seen maximum surge are grocery, electronics, children equipment, health and beauty. The footfalls are increasing slowly, and rate of conversion has gone up by 15-20 percent. We except the recovery period to be normal by the next quarter."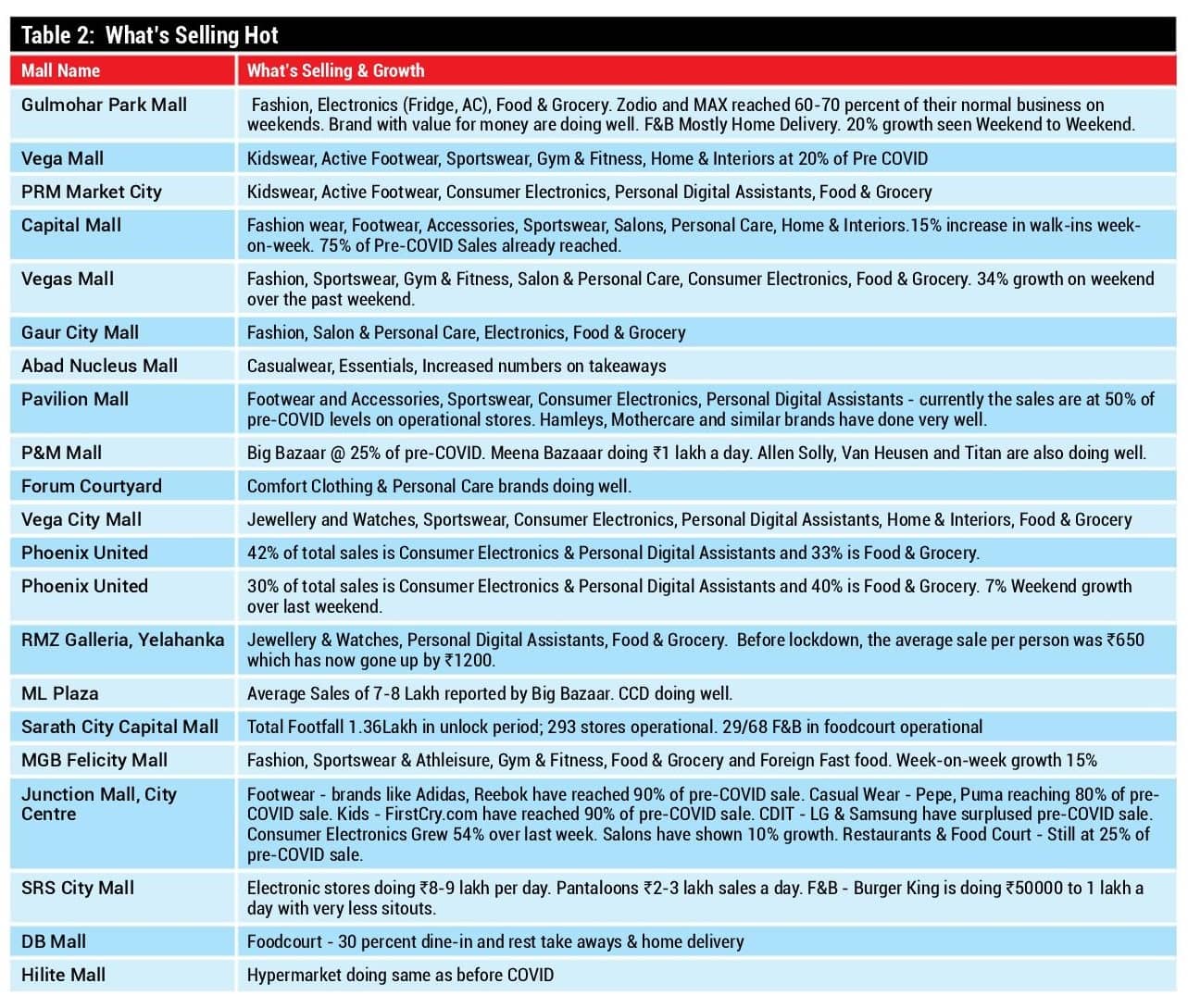 Umang Mittal, ED, PRM Begraj Group, Siliguri highlighted his experience to the panel saying, "The real shopping in the malls began only in the second week. Sales in our mall are coming back to 30 percent of the normal. Since Siliguri is highly driven by the other markets such as Sikkim, Darjeeling and even Bhutan and Nepal, our secondary catchment is totally missing out and we are dependent on the primary catchment as if now. Smaller towns are slightly ahead in the curve in comparison to Tier I cities and this is very positive news for us. The 'MAX' store in Malda with an area of 9,000 sq.ft did a sale of 2.8 lakhs in 6 hours. "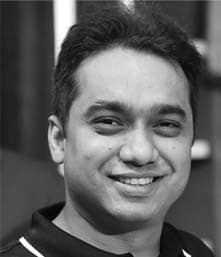 SRS CITY MALL, LUCKNOW
Gaurav Agarwal, Director: "We opened in the first week with 50 percent mall occupancy and got 100 percent occupancy by the second week. The average footfalls were initially 800-900 in a day, but this picked up later. Electronics has been the biggest performer in the mall. The sale in electronic stores has gone up to ₹8-9 lakh per day. Pantaloons also witnessed ₹2-3 lakh sales in a day. F&B is also doing good as Burger King is doing a business of ₹50-1 lakh business per day with very less sit-outs."
What's Selling Hot: Electronics, Fashion (casual and active), F&B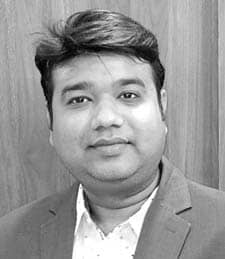 DB MALL, GWALIOR
Anshul Jain, Centre Head: "The first-week response was slow as only 50 percent of the mall was operational. With mall occupancy opening by 8085 percent in the second week, we have seen very good turnout so far. The conversion level is good with 2025 percent footfalls. The mall food court is operational and is witnessing a turnout of 25-30 percent for the dine-in. The maximum business is happening through delivery and takes away orders. The EOSS is coming up and we are excited about it, as we hope to attract more consumers to the mall by this."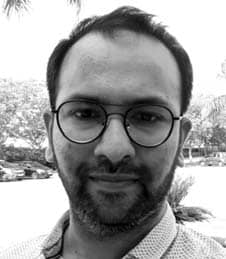 GULMOHAR PARK MALL, AHMEDABAD
Aditya Shah, CFO: "The first week wasn't good for us as the mall didn't open up with large occupancy. Few retailers were still in discussion with the terms of agreement and opened their stores only in the second week. Most retailers have agreed to share a higher CAM with us. This is very positive news. The second week saw good traction in terms of business and footfalls. Zodio and MAX reached 60-70 percent of their normal business on weekends. Brands which are value for money are doing well. Since reopening, the mall is receiving an average footfall of 6000 and the conversion rate is 94 percent. The average dwell time of the consumer in a mall is 30 minutes. The food court is functional, and most of the outlets are taking maximum delivery orders. Discount coupons are being given with a one-and-a-half-year expiry date so that consumers can redeem them later. Electronics and household categories witnessed maximum shopping. In fashion (men, women and kidswear) are getting good response, along with electronics and grocery stores. Youngsters and people upto 40 years of age are coming to the mall in large numbers. Around 20 percent of the growth was seen in weekend to-weekend business."
What's Selling Hot: Electronics, Fridge, AC, Food & Grocery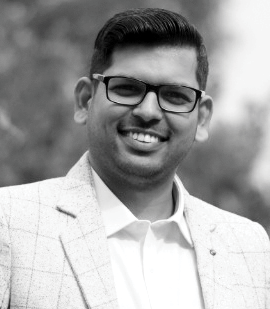 PRM MARKETCITY, COOCH BEHAR & RAIGANJ, VEGA MALL & COSMOS MALL, SILIGURI
Akhil Dalmia, CFO says that all their malls are operational and have opened with 70 percent occupancy.
You can read up to 3 premium stories before you subscribe to Magzter GOLD
Log in, if you are already a subscriber
Get unlimited access to thousands of curated premium stories, newspapers and 5,000+ magazines
READ THE ENTIRE ISSUE
July 2020