PROVIDING SOLUTIONS TO GLOBAL RUBBER COMPOUND REQUIREMENTS WITH STATE OF THE ART MIXING FACILITY: MR. ADITYA GUPTA, CEO, GB GUMMI LLP
GB Group has been a leading innovator, manufacturer and supplier of rubber molded, rubber to metal bonded and sealing products for automotive and industrial applications for over three decades. With experience and foresight of more than 37 years with GB rubber products, GB Gummi LLP is a strategical move of entering into the rubber compounding business with its expertise in the manufacturing of rubber products, realizing the growing demand for the high-quality rubber compound. In an interview with Rubber Asia, Aditya Gupta, CEO of the company, says that GB Gummi LLP is poised to make significant strides in the global rubber compounding market. According to him, the company will closely monitor the current and future demands of the automotive industry. "As far as compounding is concerned, we are future-ready in terms of recipes and production capabilities for any form of industry," he adds. EXCERPTS:
Being a rubber component manufacturer, GB Rubber has been doing rubber compounding in traditional ways of mixing with standard equipment for its own purpose. However, there are two factors that led the company to start a separate rubber compounding enterprise. According to Aditya Gupta, CEO of the company: "Our rubber mixing was not a fully integrated facility; so we wanted to build a rubber compounding facility with the best equipments and processes in the industry as to meet our imminent need. We also saw rubber compounding as an independent business opportunity. The facility of rubber compounding we have built is not just for captive consumption but also to supply to other global rubber product manufacturers."
GB Gummi's rubber compounding plant is located in Pargaon Khandala, near Pune, a major hub for the automotive industry in India. The plant is conceived for three manufacturing lines, out of which one has already been established and the second one is being set up. Each line has a capacity of seven tonnes in one shift.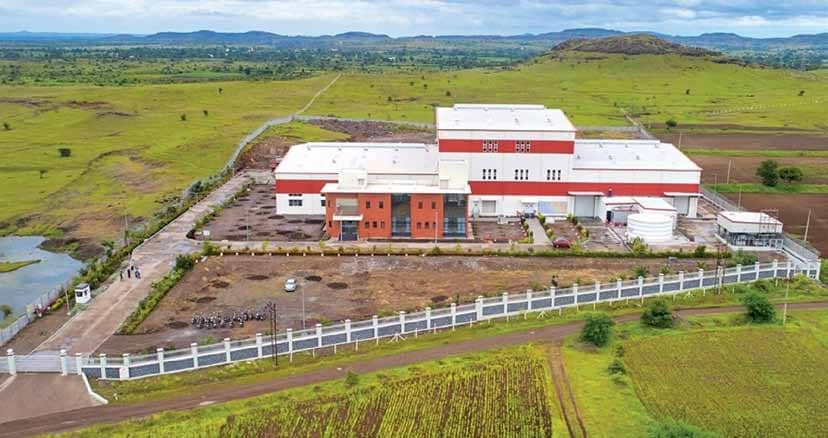 Meticulous planning
Before setting up the GB Gummi facility, their team undertook intense research on leading rubber compounders across the globe to understand manufacturing, technical and R&D requirements. The company executives visited around 15 rubber compound mixing plants across the world and observed manufacturing practices and equipment. According to Mr. Gupta, in India, major rubber component manufacturers do their own mixing, whereas, in Europe, rubber component manufacturing and rubber compound mixing are two separate businesses.
"With such business practices in Europe, we saw an opportunity not only in India but in Europe as well as in other export markets," says Mr. Gupta.
The rubber compounding plant and business strategy have been designed to target major global and local customers. "If we have to compete with the European or the American rubber compounders, we cannot afford to focus only on the Indian market's requirements." says Mr. Gupta adding, "Due to innovative processes and state-of-art equipment, European compound manufacturers can achieve the optimal consistency in the product which is a prime requirement in the global market. To have a consistent and quality rubber compound, we made a huge initial capital investment in the world-class equipment and made sure that we are installing 'the best' in the industry practices."
Thrust on automation
Continue Reading with Magzter GOLD
Log-in, if you are already a subscriber
Get unlimited access to thousands of curated premium stories and 5,000+ magazines
READ THE ENTIRE ISSUE
November-December 2019