Unbroken Chain
Progressive Grocer|May 2020
New technology is boosting visibility, accuracy and accountability along the farm-to-table circuit.
Managing the cold chain in today's supermarket environment is like a game of chess: Each calculated move impacts the end goal of bringing safe, high-quality perishable food to consumers.
While the game continues to prove more challenging, thanks to a more complicated supply chain, as well as growing demand for fresh products, new technologies are helping retailers, suppliers and other players in the supply chain hone their strategies.
The latest tech tools — including Internet of Things (IoT) sensors, temperature-sensitive flexible barcodes and blockchain — are not only helping to ensure the freshest product for consumers, but are also enabling companies to better communicate with their business partners and demonstrate best practices, while meeting increasingly strict federal requirements for food safety. As an added bonus, companies are finding that they can measurably tackle food waste, fueling many firms' mission statements to be more sustainable.
"Maintaining food quality and safety is a primary challenge facing retailers," observes Amy Childress, VP of marketing and planning for cargo solutions at Emerson, based in St. Louis. With the FDA's recently announced New Era of Food Safety initiative, technology providing traceability and other services to ensure an unbroken cold chain will receive a big boost, she predicts.
"This is especially critical with the global demand for year-round access to perishable products," notes Childress. "Achieving this feat can require fresh produce to be transported by land, sea and air, encompassing the point of harvest, processing, cold storage and distribution — all before it ever begins the last-mile delivery to a store or restaurant. It's staggering to realize that there can be potentially as many as 20 to 30 individual steps and multiple changes of ownership throughout this journey."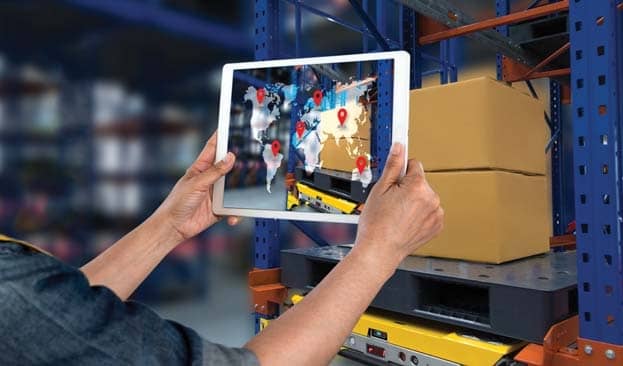 Thanks to new connected IoT monitoring and tracking infrastructures, operators now have better potential visibility into each step of a food's journey, and even the possibility for comprehensive cold chain traceability, continues Childress: "Stakeholders at each point now are able to monitor, control and track a variety of conditions necessary for preserving food quality, including temperature, humidity, the presence of ripening agents, lighting, and much more."
You can read up to 3 premium stories before you subscribe to Magzter GOLD
Log in, if you are already a subscriber
Get unlimited access to thousands of curated premium stories and 5,000+ magazines
READ THE ENTIRE ISSUE
May 2020