Roundtable: Keeping the Food Business Ticking in the Shadow of the Virus and the Way Ahead
Progressive Grocer|April 2020
Progressive Grocer brings you the thoughts and views of leading players in Indian food retail industry on what these brands are doing to pull together their operations out of the shadows of the coronavirus pandemic and their plans and strategies to navigate the complexities brought about by the ongoing lockdown and the onerous shifts in the industry and consumer landscape.
How do you assess the impact of the lockdown on your business?
Angelo George, CEO, Bisleri International Pvt. Ltd.: These are unprecedented times. COVID 19 has impacted us in more ways than we have ever imagined. Our families, our work and the way we conduct business – all have been impacted. It has been a testing period for companies like Bisleri – the crisis has tested the resilience of our supply chain and distribution network. It has been also a period that has tested our ability to adapt and respond dynamically to the constraints and how we keep evolving to these challenges and constraints on almost a daily basis.
In response to the Covid crisis, and as a provider of essential services, we have transitioned to a remote working environment in offices; and yet have had to keep our operations running strong. In fact, I would say that we have been connected to our teams closer than ever before. Consumers place enormous trust on Bisleri as a brand and on our ability to provide timely service. We have worked closely with all stakeholders to sustain the production and distribution despite the constraints. The government officials have been helpful in facilitating permissions on the ground for our services under essential goods. The supplies have been maintained across all markets, and we have ensured that consumers have access to safe mineral water. Our sales teams are taking appropriate safety precautions, braving the risks and delivering Bisleri mineral water to the doorsteps of consumers. The segments of our business that have been adversely affected are those related to 'Out of home consumption' – Horeca, Offices, Entertainment & Travel. However, there has been a surge in the consumption of mineral water at homes led by the large packs.
Paras Budhiraja, Director, Paras Spices Pvt. Ltd.: In the short term, because of the panic buying pattern observed at least in the inital days of the lockdown, a lot of businesses have seen a short term spike in the demand of goods in the food and essentials category. However, both frontend and back-end supply chain is working under severe restrictions, thus making the entire business scenario very complex and challenging. Overall, most businesses are not experiencing a smooth sail currently, but I think we'll be able to have a clearer picture of the scenario in a month's time.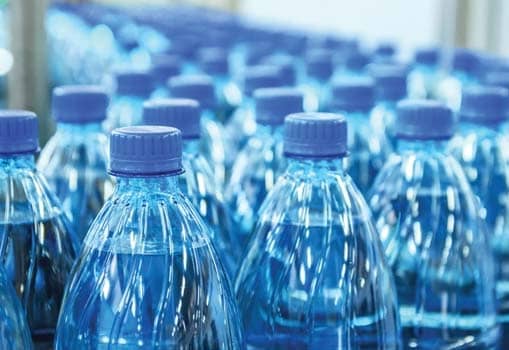 Sudeep Goenka, Director, Goldiee Group: The business impact is indeed negative in absolute terms. At this time in rural India, it is typically the period when the marriage season is in play, during which the consumption volumes of staples is at its peak. We have invested in many modern retail chain brands and in HoReCa and hope to see good response from these channels in the seasons ahead. However, for now, we are seeing sales of our high value SKUs to have almost shifted to the basic SKUs, which are essential items. With people staying at home and the concomitant curtailing of the going-out culture, there has been a decrease in the consumption of many non-essential products.
Dheeraj Jain, Director, Kwality Foods: The impact of the lockdown on our business was certainly high in the initial days. However, it has reduced since the past few days. We did have challenges in getting permissions, procuring raw materials, packaging materials, etc. But, somehow, our team put in all efforts in getting the act together and today we are at 50-60% of our regular business.
Arvind Kumar, Chief Executive Officer, Dukes India: There is a direct impact on sales as a significant chunk of retail outlets are shut during this period. Also, footfalls have gone down in bigger stores because of the time restrictions around the opening and closing the stores, and this has been a major factor in the dwindling of sales. With the usual rhythm of the business broken, retail stores are stocking only the very essential commodities and biscuits remain one of those essential products, which translates into good news for us as a company. But, at the same time, retail stores are stocking less of wafers, chocolates and confectioneries. The stock position of these products has come down in major stores because these items are not treated as essential products.
How much time will it take for you to recover and off set the revenues foregone or the losses during the lockdown?
Angelo George, CEO, Bisleri International Pvt. Ltd.: Bisleri has always followed the "consumer first" approach since the last 50 years of its operations. Even during this current crisis, the biggest challenge has been to ensure that consumers get access to their uninterrupted supply of Bisleri mineral water. The reassurance of being there for consumers at a time when they need us most builds on the trust they have reposed in us. The current situation will take time to stabilize and some sectors like travel, entertainment, banquets, etc., will continue to suffer for longer. Consumer sentiments and shopper behaviour will be altered and will pose its own challenges. However, the crisis has also created new opportunities in brand and service offerings to engage with trade and consumers. I am hopeful that we are nimble footed in crafting responses to these opportunities and can mitigate the adverse impact to a large extent.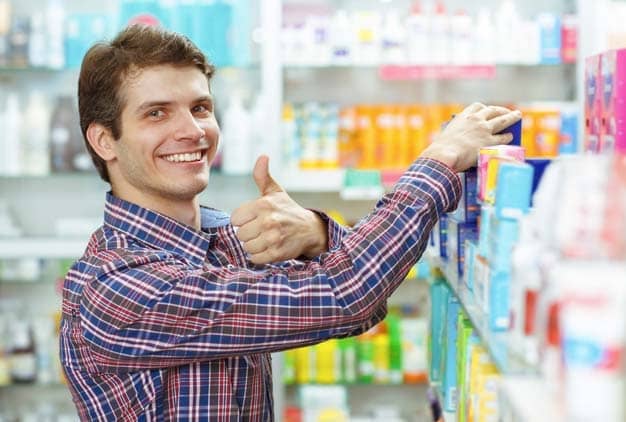 You can read up to 3 premium stories before you subscribe to Magzter GOLD
Log in, if you are already a subscriber
Get unlimited access to thousands of curated premium stories and 5,000+ magazines
READ THE ENTIRE ISSUE
April 2020