MARKET UPDATE: News and Reports
Progressive Grocer
|
July 2020
Coke to Advance Beverage Localisation, Enhance Ethnic Drinks' Portfolio
Beverage localisation along with enhancement of ethnic drinks' portfolio is the way ahead for Coca-Cola India, as it transforms from being a local to a hyper-local brand, a top company executive said.
Presently, the global beverage major's local arm manufactures all products in India, while almost all drinks' ingredients are sourced from here. "We have our manufacturing operations in almost all states of India, employing local people and creating opportunities for them… our supply chain too is spread in all parts of the country," T. Krishnakumar, President, Coca-Cola India & South West Asia said.
"In fact, for the last few years we have gone from local to hyper-local." As part of the company's hyper-local strategy, Krishnakumar said: "We are advancing the beverage localisation and developing an ethnic portfolio to suit various regions."
"This portfolio approach of core, local, hyper-local and fruit circular economy products remains at the heart of what we do."
Notably, the company recently introduced ethnic drinks like Vio spiced buttermilk and Minute Maid Nutriforce.
However, the company will continue to introduce brands from its international portfolio as well but made locally.
"With the long-standing commitment as a 'Total Beverage Company', premium international launches are a step towards driving growth by expanding the beverage choice to offer consumers a wide array of functional beverages to cater to all their hydration needs," Krishnakumar said. "We believe in catering to the needs and preferences of consumers and we will continue this journey going forward."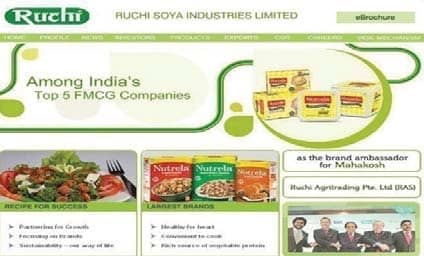 Ruchi Soya Appoints Sanjeev Asthana as CEO
Ruchi Soya Industries, which is owned by Baba Ramdev-led Patanjali Ayurved, has appointed Sanjeev Asthana as its CEO.
Sanjeev Asthana has joined as Chief Executive Officer of the company with effect from July 6, 2020, according to a regulatory filing. He has been appointed for a period of three years from the date of joining.
Asthana has done his post-graduate in business management from Institute of Rural Management, Anand (IRMA) and International Trade from Indian Institute of Foreign Trade (IIFT), New Delhi. He has served with several large organisations such as State Trading Corporation of India, Britannia, ITC, Cargill, Reliance Retail and Ruchi Soya.
Last week, the company had informed that its independent director Rajat Sharma resigned from the board with effect from July 2 "due to his preoccupation".
Patanjali Ayurved acquired Ruchi Soya Industries through insolvency proceedings.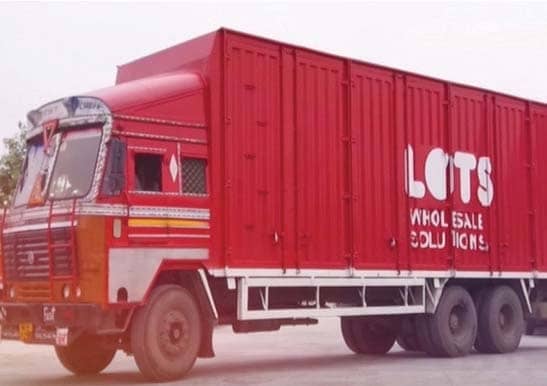 LOTS Wholesale Solutions Focuses on Flexible Supply Chain Management
One of the most crucial lifelines during India's lockdown has been an uninterrupted supply of essential goods. The continuity of the retail sector, despite the pandemic, has further cemented its core business philosophy of keeping the consumer first.
During the lockdown, kirana shops have been on the frontline, dramatically altering their day-to-day daily lives to serve millions of Indian households. In Delhi NCR, LOTS Wholesale has led the charge to fight COVID-19 through its various initiative, the most important being an intact supply chain that serves kiranas, restaurants, and offices in the NCR.
The two-fold mantra of safety and stock availability, has helped LOTS meet the requirements of its members, including kiranas, restaurants, offices, ensuring an adequate supply of essentials. Initial announcement of lockdown had brought an overnight halt to truck movement. The company quickly identified the challenges and adopted the reverse supply chain model. The supply chain team of the firm has reached out to distributors and FMCG companies by sending trucks and procuring goods directly from manufacturing hubs.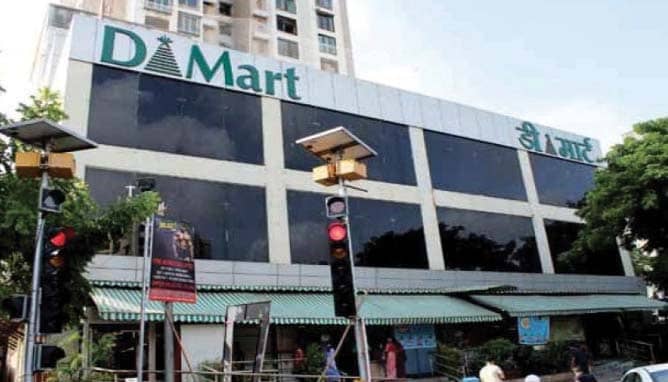 Stores Recover 80 pc of Pre-COVID Sales: D-Mart
Avenue Supermarts Ltd, which owns and operates retail chain D-Mart, on Saturday said it has recovered 80 percent of its business in the stores, wherever it has been allowed to operate unhindered. However, discretionary consumption continues to be under pressure, especially in the non-FMCG categories and impacting its margins, the company said. With D-Mart online sales also growing well in Mumbai, the company said it is now attempting to scale it up. "Wherever stores were allowed to operate unhindered, we recovered to 80 percent or more of pre-COVID sales in most stores," said Avenue Supermarts in a post earning statement.
Store operations and duration of operation per day continue to remain inconsistent across cities due to strict lockdowns enforced by local authorities from time to time.
"In addition, in certain cities, authorities are once again insisting on selling only essential products. Hence our future revenues continue to remain uncertain," said Avenue Supermarts. According to the company, unlike developed countries where organised retailers had a surge of customers walking into their stores, it has not happened with the same intensity at our units.
"This was because of the strong enforcement of store shutdowns, restrictive movement of people in general and strict social distancing rules inside stores. While the overall lockdown rules have softened in general, they continue with the same or more severe intensity in certain cities and local municipalities from time to time. Its negative impact on footfalls and sales were significant," it said.
Traditional trade like kiranas had a quick recovery during the lockdown period, it added. "They came roaring back after the first 2 or 3 weeks of lockdown serving the needs of an anxious customer the way the customer wanted it – quickly over the counter or through home deliveries. Value wasn't top of mind for shoppers during this time," the firm said.
India still has a strong and resilient network of small shops and neighbourhood stores, said Avenue Supermarts.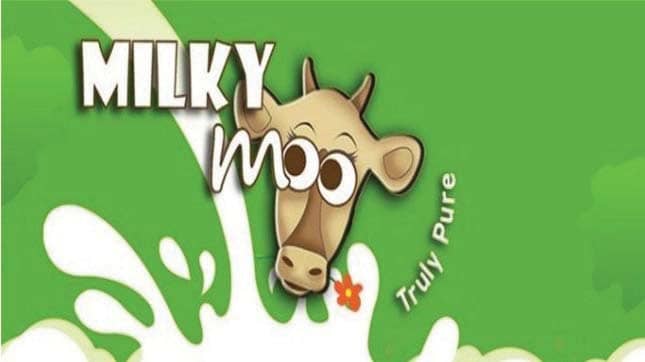 You can read up to 3 premium stories before you subscribe to Magzter GOLD
Log in, if you are already a subscriber
Get unlimited access to thousands of curated premium stories, newspapers and 5,000+ magazines
READ THE ENTIRE ISSUE
July 2020