A New Way To Reduce Downtime In Biopharmaceutical Manufacturing
Pharma Bio World
|
Pharma Bio World December 2018
The advantages of single-use pumping systems have been taken to an even higher level with the creation of a pump-chamber replacing system that lowers changeout times to mere seconds.
When attempting to describe the processes that are inherent to biopharmaceutical manufacturing, words like 'complex', 'precise' and 'pure' come to mind most often. That being said, the importance of those terms would appear to make words like 'fast' and 'quick' incompatible with the production of biopharmaceuticals. However, that is not necessarily the case. The most successful biopharmaceutical manufacturers are those that can reliably produce important drugs that are safe for human use while also getting them to market in a timely manner that maximizes the earning potential of patent windows.
This is where pumps become a critical part of the equation. Today's most common biopharmaceutical-manufacturing systems require the handling, transferring, processing and purification of large-molecule drugs produced in living organism like animal-cell cultures, bacterial cells or yeast. This must be done in a liquid phase with the handling of these materials performed by pump technologies that can reliably provide volumetric consistency and accuracy, pressures and flow rates, and low-pulsation, which are required in the process, and low-shear, low-heat input and material compatibility that protects the biological drug from being harmed.
In general, the manufacturing process is separated in two main stages: The first is upstream processing, in which genetically modified cells suspended in liquid culture media are grown in bioreactors to produce the desired product. The second stage is the separation and purification of the target molecule from the cells and byproducts, which is called downstream processing. Traditionally, permanent stainless-steel pumping and processing systems have been used for these operations, but the time and cost needed to operate, clean, maintain and quality control the system before the next production run could commence became prohibitive. That led to a true innovation for the industry, the creation of single-use pumps that feature a disposable pump head and chamber that can be easily removed and replaced between production runs, eliminating the time and cost needed to revalidate the equipment in a stainless-steel system.
While single-use pumps have been an undoubted boon to biopharmaceutical manufacturers - with positive displacement quaternary (four-piston) diaphragm pumps becoming a go-to technology choice for many manufacturers - there were still improvements that could be made in optimizing their changeover times and simplifying the installation process. A breakthrough in this area came in 2017 with the development of a pump-chamber replacing system that reduces the time needed to replace a disposable single-use pump chamber to mere seconds.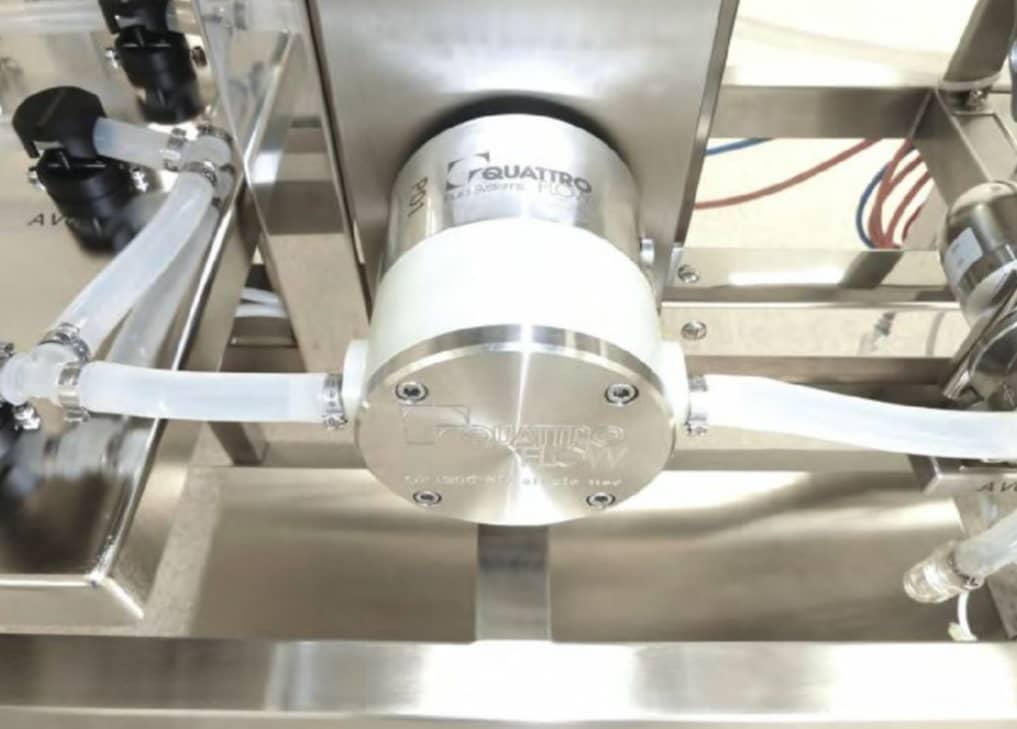 Know Your Unit Operations
First, we should take a step back and give some context to just how significant, 'complex', 'precise' and 'pure' are to the biopharmaceutical-manufacturing process. The foundation of biopharmaceutical manufacturing rests on various types of unit operations. While each unit operation features its own set of operational criteria, they are alike in that they can only produce a viable, contaminant-free drug suitable for human administration if the manufacturer strictly adheres to an unbending set of operational parameters and structures.
Here's an overview of four of the more common unit operations in biopharmaceutical manufacturing:
You can read up to 3 premium stories before you subscribe to Magzter GOLD
Log in, if you are already a subscriber
Get unlimited access to thousands of curated premium stories, newspapers and 5,000+ magazines
READ THE ENTIRE ISSUE
Pharma Bio World December 2018