Have Passion, Will Travel
PORTFOLIO Magazine
|
November 2018
The landscape of travel is changing says Mr. Nicholas Lim, Managing Director of The Travel Corporation Asia, and ensures us that, through their efforts, we won't miss a thing.
There is a story that Mr. Nicholas Lim, Managing Director, The Travel Corporation Asia (TTC), never tires of telling, which gives people an idea of how his love affair with travel started. It was when he was about 3 or 4 years old when he realized that that the travel bug hit him, due to regular trips to Malaysia to visit his father who was based there for work.
"My mum would take me to visit him often, so we'd go to Paya Lebar airport and catch a flight to Kuala Lumpur. At that age, everyone treats you well — from the airport staff to the flight attendants — and you get to regularly ride on an airplane. It's definitely an experience you never forget as a child," recalls Mr. Lim. "And when I was 12, an opportunity came at this 5-star hotel along Orchard Road where kids would open the hotel doors during Christmas. There I was, donning my Santa hat, opening doors and greeting people. It's a memory that I look back at fondly and you could say it was my first introduction to the tourism trade."
Today, Mr. Lim is responsible for a vibrant portfolio of travel and leisure companies under TTC, which include household names like Trafalgar, Contiki Tours, Insight Vacations, Luxury Gold, and the Uniworld Boutique River Cruise Collection, among others. The role sees him traveling more than two weeks at a time, but he admits that while tiring, there's nothing quite like it.
"I was in India recently," he tells me, "and I've been on the road for the past three weeks. It was pretty non-stop." Despite his hectic schedule, Mr. Lim remains fresh-faced, with nary a sign of fatigue, talking passionately about what's next for the company, with perhaps the same enthusiasm he had 18 years ago when he first joined TTC.
You can immediately tell that Mr. Lim is the type of person who won't say no to an adventure. "Since I was a little boy, I'm always the first one to stick my hand out and ask, 'What's next?' To this day, I still do that. When my bosses said, 'Nick, we need someone to go open up an office in India,' I stuck my hand out and said, 'Let's go.' I honestly had no idea about the market, but it's that sense of seeing and experiencing something new that excited me."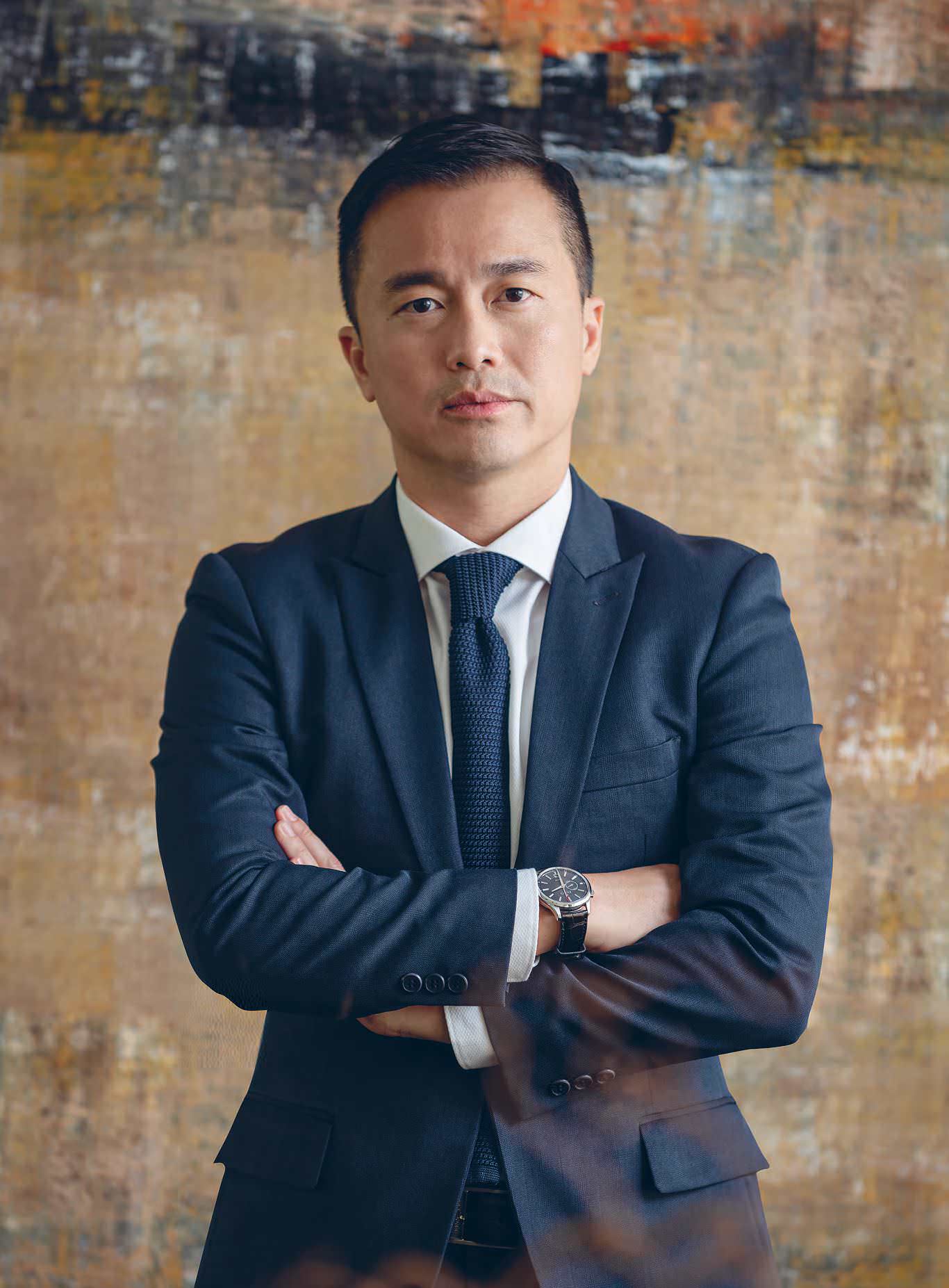 How to Travel Right
You can read up to 3 premium stories before you subscribe to Magzter GOLD
Log in, if you are already a subscriber
Get unlimited access to thousands of curated premium stories, newspapers and 5,000+ magazines
READ THE ENTIRE ISSUE
November 2018