Forging Connections
PORTFOLIO Magazine
|
July 2019
Chief Business Community Officer, CapitaLand, Mr. Chng Yi Ta draws on inquisitiveness and empathy to build interconnected communities for this modern age
B r i d g e+ was launched in the second half of 2017 as Ascendas-Singbridge's first foray into the coworking space market that included players such as WeWork, The Working Capital and The Great Room. But it aspired to be something more than a shared workplace.
"We asked ourselves: If it was just another coworking space, what value does it add?" says CapitaLand Chief Business Community Officer Mr. Chng Yi Ta (formerly CEO, Business Community Development at Ascendas-Singbridge). "It's important for us as Ascendas-Singbridge, because of the 'bridge' element, to build relationships and ties, so we extended that philosophy to our coworking space, and we said, the natural direction is community."
This particular model took off: Bridge+ at Science Park Drive achieved full occupancy in March 2018, and a second venue in Singapore is set to open next year. Overseas, the Bridge+ international network spans the Singapore-Hangzhou Science & Technology Park, SIP Dushu Lake Science & Education Innovation District in Suzhou, Ascendas Innovation Place in Shanghai (with a second location in that city to launch in the months to come, one that is about 100,000sq ft), and a recently opened spot in International Tech Park Bangalore.
And now there will be even more opportunities to expand Bridge+'s reach: On July 1, CapitaLand completed its acquisition of Ascendas-Singbridge, in a deal valued at $11 billion that resulted in the creation of the largest diversified real estate group in Asia, with total assets under management of $123 billion and properties, from business parks to commercial spaces, located in 180 cities across 32 countries. The deal with Temasek Holdings to acquire the business of Ascendas-Singbridge was announced in January 2019, and during the Extraordinary General Meeting held in April more than 90 percent of shareholders voted in favor of the transaction. This move provides the possibility of growing into spaces such as shopping malls, office buildings and residences under CapitaLand's ownership or management.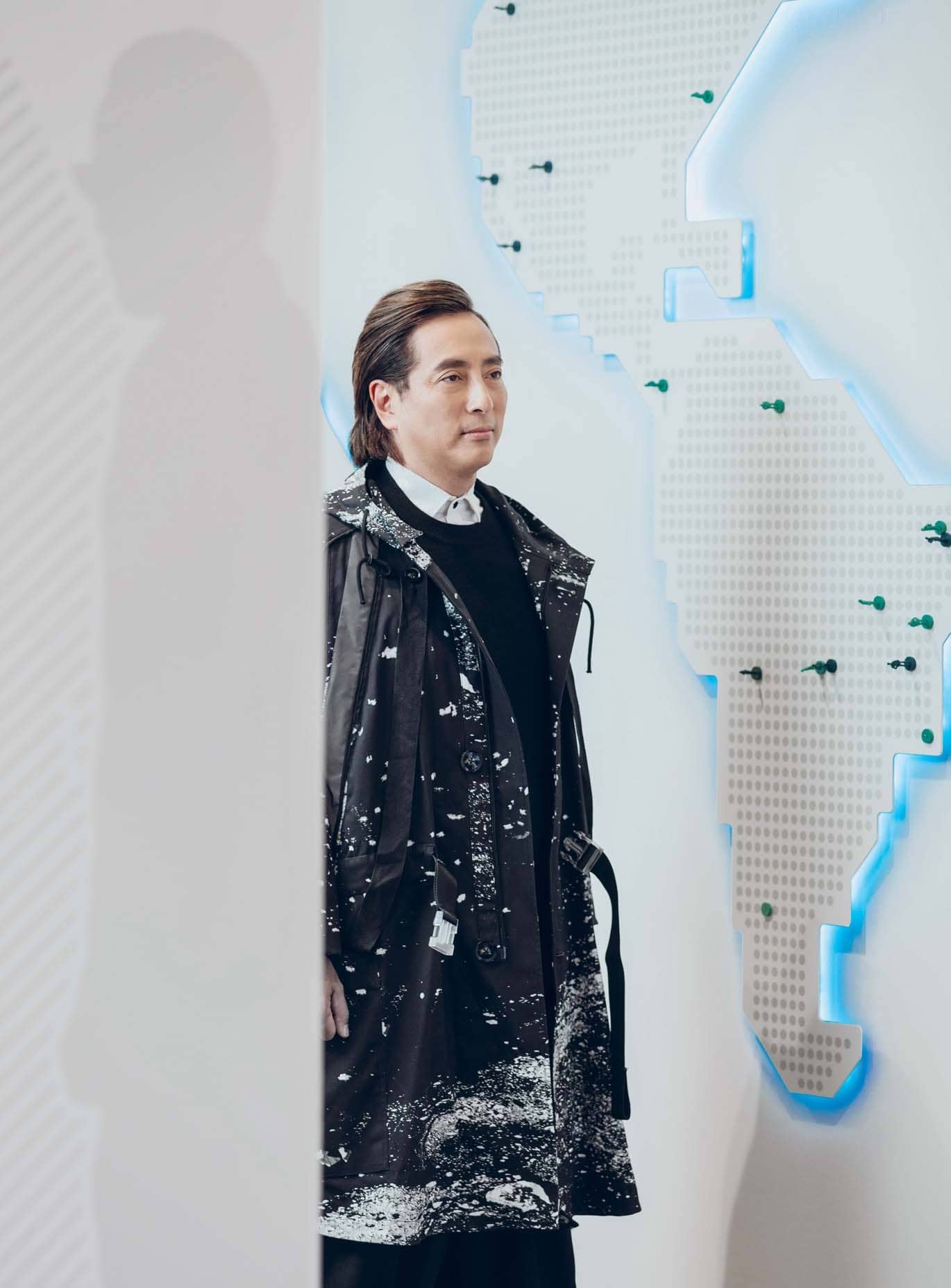 Mr. Chng recalls statistics that estimate 10 to 15 percent of all office spaces today are structured based on the coworking model, a figure that will grow to 20 to 30 percent in the next 10 years. "This community is actually quite appealing to people, because the biggest challenge is this: You want to attract talent, and you want to keep talent happy," he says. "And one way you keep them involved is to make them feel comfortable and attached to where they work, so that working is not a chore, but they feel it's more holistic and fulfilling."
"What we're trying to do is create or curate experiential events where people actually talk to each other," Mr. Chng continues. "You meet your tribe or people who inspire you, or you're passionate about something and you meet somebody is equally passionate but holds a different viewpoint, you walk away with a smile on your face."
Another project in the pipeline is Catapult, a learning center at Rochester Park. Conceptualized and developed in collaboration with EDB and JTC, the center aims to be a comprehensive space comprising modern training facilities and venues, F&B establishments, and even an on-site hotel.
"To help Asian talent do well, we want to create a learning community where you can identify your superpowers, build and enhance them, and also pick up other skill sets, so you can succeed in these environments," Mr. Chng says. "It's lofty, and we believe very game-changing, but it's built around the learning community, because we don't believe anyone person is the answer, so we want to create communities where the ecosystem provides the answer."
VILLAGE PEOPLE
You can read up to 3 premium stories before you subscribe to Magzter GOLD
Log in, if you are already a subscriber
Get unlimited access to thousands of curated premium stories, newspapers and 5,000+ magazines
READ THE ENTIRE ISSUE
July 2019