Will Netflix's Reed Hastings Formula Work In India?
Netflix's premium positioning may not fetch it the VOD crown in India, but it will still end up a winner.
There was a pleasant nip in the air at the picturesque Laguna Beach, serving as the perfect backdrop for an open-air dinner on the lawns of the Montage resort, the venue for The Wall Street Journal's marquee annual tech event WSJD Live. Even as the guests were sampling the lavish spread, Reed Hastings walked up the dais for a chat with a WSJ host. It was just days after Netflix had announced its third quarter earnings and the numbers were good enough to keep the 56-year-old founder of the paid video streaming juggernaut in good humour. Belying investor expectations, Netflix had announced the addition of 0.4 million members in the US and 3.2 million internationally. "We [will] collect about 8 billion dollars of customers' money and so thank you all [gesturing at the audience] for giving me your money. This money is in a trust to create joy…if a show costs 100 million dollars, how much joy, how much viewing it creates among the audience. If you are happy and tell your friends, we have more money next year to turn into more joy. We think of ourselves as [an] alchemist, we take in money and out comes joy," said Hastings, even as he urged the audience to watch Netflix's new show The Crown.
Clearly, America's iconic CEO knows what the audience wants. At the recent 74th Golden Globes, The Crown, based on the life of Queen Elizabeth II, ended up winning the best TV drama award even as leading lady Claire Foy took home the honours as the best actress. The Crown is the first time that Netflix has come out on top in the TV drama category after nominations in the past for House of Cards, Narcos, and Stranger Things. Even as its original shows are garnering acclaim in the US, Hastings now wants the whole world to watch Netflix. Today, the video streaming major is available across the globe and is inching towards the 100 million subscriber mark from the current 87 million, with the US market accounting for a majority (47 million). Early last year, it added 130 more countries, barring China and North Korea, in its fold. Besides its marquee movie library, Netflix is now increasingly relying on originals to woo the audience. "As much good as they are today, five years from now we want them to be much better," says Hastings, who has given Ted Sarandos, the chief content architect, a free hand in scripting its bouquet of originals.
The company, which made its debut in 1997 as a DVD-by-mail subscription service, plans to produce around 1,000 hours [60 series] of original content this year with a budget of $6 billion compared with 600 hours [30 series] in 2016. Investors are lapping up just about everything: Hastings says that the company today is worth $57 billion, almost $15 billion more than CBS-Viacom combined and $3 billion higher than Murdoch's Twenty-First Century Fox. The expectation built-up is evident in the valuation too — the stock is trading at 140x its estimated 2017 earnings and over 355x trailing in 12-month earnings!
While investors are in love with Netflix, the streaming video market is getting fiercely competitive every passing day as the likes of Amazon and Hulu, a joint venture of The Walt Disney, 21 st Century Fox and Comcast, gain traction, not to mention the local competition in just about every market that Netflix has entered. With just over $1 billion in cash, a negative cash flow of $500 million and future payments for video programming totalling $14 billion — almost double its revenue — Netflix is raking in money, but it is also burning more cash than ever.
But Hastings is far from ruffled and, instead, sounds upbeat about his entry into India, as we catch up with him at Netflix's spanking new headquarters at Los Gatos in California. "In India it's been very frustrating with the [internet] infrastructure. But if you look at it overall, it's just going to continue to grow. You will get more 4G from Reliance and you're going to get more fibre optic. Eventually you will probably get electricity and fibre optic to every village," says Hastings.
The statistics that Hastings is alluding to is indeed impressive. Currently, of the total internet base of 351 million subscribers, there are over 200 million (60%) mobile internet users. Importantly, the average internet speed in India has also doubled from 2.1 mbps in 2015 to over 4.1 mbps in Q32016.
Not surprising that the improving internet infrastructure has also fuelled a video on demand (VOD) boom in the country, since studies have shown that even a five second delay owing to buffering can cost a VOD publisher a quarter of the audience, while a ten-second delay will be much more damaging. Hence, improving speed has been a critical factor for VOD players mushrooming in the country.
But even as Netflix is timing its entry to perfection, so are the others.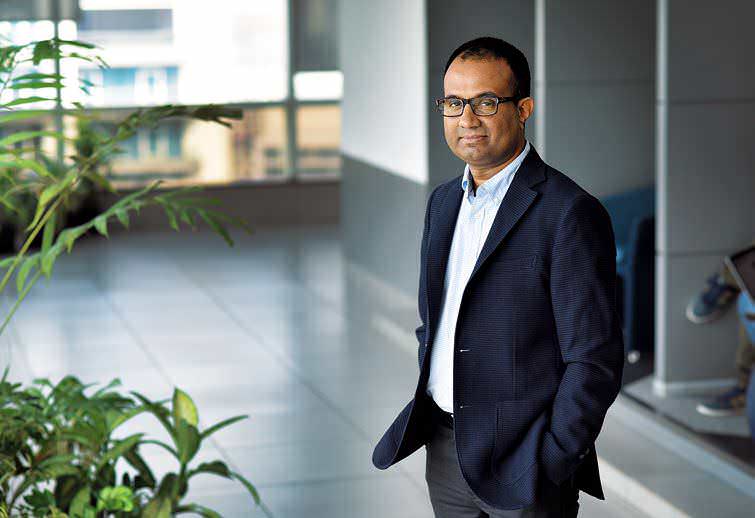 COMING OF AGE
Currently, there are over 10 leading VOD players, excluding the user-generated platform YouTube, in the country, with many more waiting in the wings. The pecking order has an interesting mix of broadcaster owned video streaming services such as the Twenty-First Century Fox-owned Star India's hotstar, Viacom 18-owned Voot, Sony Entertainment Television's SonyLIV and Zee Network's dittoTV, besides international players such as Netflix and Amazon and independent players such as Spuul, TVF Play and the likes. (See: Small screen, big entertainment)
Gaurav Gandhi, COO, Viacom18 Digital Ventures, believes that the flurry of action in the VOD space is, in fact, late. "Even before mobile internet, people were side loading video content on SD cards and were paying for it. There was a ready market where customers were paying for digital content."
The fact that India is more than just warming up to VOD is visible in the stats. According to App Annie, the San Francisco-based mobile app analytics firm, the time spent on Indian VOD apps grew 49x on Android phones in the second half of 2016, compared with 230% over the same period for non-Indian VOD apps. (See: Who is watching what)
Ajit Mohan, CEO, hotstar, believes VOD is booming on the back of a wider bouquet of TV shows, movies, live sports and originals. "People are spending more time on TV shows, live sports and not necessarily on short clips or two-minute cooking videos. They are viewing long-form content," says Mohan. Though the number of TV households in India is estimated at 174 million, with paid cable and satellite subscriber base at 121 million commanding a lion's share of 70%, a whole new generation in the age group of 19-34 are moving beyond the idiot box.
Continue Reading with Magzter GOLD
Log-in, if you are already a subscriber
Get unlimited access to thousands of curated premium stories and 5,000+ magazines
READ THE ENTIRE ISSUE
February 3, 2017
Gilded girls
Outlook Business
Living the high life
Outlook Business
'YOGHURT' IT RIGHT, DESSERT IS DAHI
Outlook Business
We are after a great book, not a lofty topline"
Outlook Business
Thriving M/S Desi
Outlook Business
What Next For IndusInd Bank?
Outlook Business
Cipla's American Odyssey
Outlook Business
B2B's Moment Of Reckoning
Outlook Business
My biggest lesson
Outlook Business
C-suite's unspoken terror
Outlook Business
Cable Lost—But Streamers Aren't Celebrating Yet
Bloomberg Businessweek
LED BY 'MARRIAGE STORY,' NETFLIX DOMINATES GOLDEN GLOBE NOMS
Techlife News
Taste Takes Time
Playboy Sweden
Había una vez un divorcio
Cine Premiere
NETFLIX SAYS MORE THAN 26M WATCHED 'THE IRISHMAN' IN 7 DAYS
AppleMagazine
The Cancellation Conundrum
Bloomberg Businessweek
That Other Streaming War
Bloomberg Businessweek
Broadcast TV Shut out of Globe Nods, Netflix edges HBO
AppleMagazine