Highs and lows are a part of life, but these business leaders and entrepreneurs have learnt to overcome them
Apurva Purohit
President, Jagran Prakashan
A lesson I'd like to share... When I was studying at Stella Maris College in Chennai, I played in a national hockey tournament. Our team lost the first two matches by a wide margin. As the goalkeeper, I decided that I was to blame and felt defeated. I wasn't asked to play the next game. We lost that match too. But the coach told me that my exclusion had nothing to do with the previous losses. According to her, the team had lost. She said that she didn't want me on the field because she didn't want a goalie who had lost the desire to win. She knew that I would not even attempt to play well. My negativity had kept me out. As a coach, her duty was to send a team which was willing to at least try till the final whistle! This happened nearly twenty years ago but I have never forgotten that lesson. One has to keep trying ceaselessly and continuously in whatever one undertakes. Wins and losses will be part of every endeavor but to give up at any stage, till the very end, cannot be an option.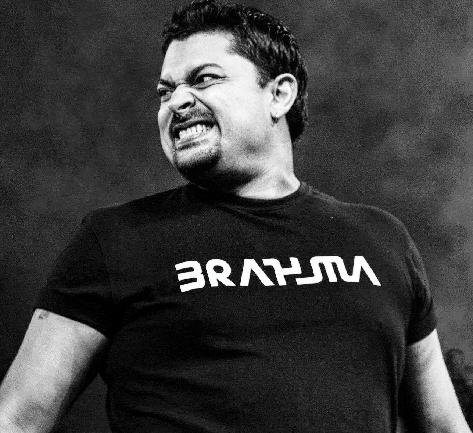 Devraj Sanyal
MD & CEO, Universal Music Group – India & South Asia
To de-stress... I walk 90 minutes every day, listening to music or a podcast. It's "me time". Some good ol' fashioned metal music helps keep stress as far as I want it to be.
Quotes that inspire me... Growing up, Shakespeare's work moved me more than others and Julius Caesar is probably the best literary book on leadership I've ever read. These three lines are the my be-most powerful and are part of lief system. In this scene, Brutus tells Octavian and Mark Antony that you must attack your enemy before they have the time to regroup, rethink and re-strategise. Even at work, we follow the same principle. Don't wait till your idea has been taken by your competition. Make the leap, even if you don't know where you are going.
Devina Mehra
Co-founder, First Global
A song that inspires me... Mahendra Kapoor's song from Humraaz: "Na muh chhupa ke jiyo aur na sarr jhuka ke jiyo, gamon ka daur bhi aaye toh muskura ke jiyo".
A lesson I'd like to share... During a low phase, someone dear to me said: "Remember that good is the norm of the world. Evil is the aberration. No matter how strong the evil camp looks, it is always defeated in the end".
A quote that inspires me... Ace lawyer Ram Jethmalani once told me: When I walk into the courtroom, my aim is to know more than everyone else present there, put together
This is the level of excellence one should strive for.
RS SODHI
MD, GCMMF
A movie that inspires me... Forty years ago, I'd say Manthan. But a more recent pick would be Vikas-
Bahl's Super 30, based on a true story of grit.
...and a song... Shree Guru Gobind Singh's shabad holds a special place in my heart. I listen to it every morning. "Deh shiva bar mohe eh-hey, shubh karman te kabhu na tarun…" It is about having the courage to do what is right.
Continue Reading with Magzter GOLD
Log-in, if you are already a subscriber
Get unlimited access to thousands of curated premium stories and 5,000+ magazines
READ THE ENTIRE ISSUE
January 03, 2020