Cipla's American Odyssey
Outlook Business|January 31, 2020
The pharma major has made a few tough decisions over the past few years. Now, it's beginning to pay off
Even if you don't know anything about the phar-ma business, you might just have heard of Cipla, the company that took the world by storm, by coming up with the cheapest cocktail of drugs to treat AIDS. In 2001, the Indian pharma company offered the combination to international aid agencies at $350/year (less than a dollar/ day). Till then, the medicines had been priced between $10,000 and $15,000/year.
Yusuf Hamied, who was chairman of Cipla then, has earned his title of 'Robinhood', by making sure that life-saving drugs are accessible to everyone. It must seem incredible that any pharma company has altruistic intentions. But Hamied and his younger brother MK Hamied come from extraordinary parents. Their father, KA Hamied, was a freedom fighter and their mother, Luba Derczanska, was a Polish revolutionary, who tragically lost her parents in the Holocaust. Yusuf was against Big Pharma's profiteering from life-saving drugs at the cost of the poor and even called such companies "traders in death".
His company, therefore, had initially been conservative with its expansion into the US market. Cipla chose to partner with global generics firms such as Teva, Watson and Ivax and supplied them bulk drugs, which were converted into formulations. This meant they didn't have to spend tonnes of money on patent battles or in building a distribution network in the US. But lying low also meant lower profit and peers such as Sun Pharma and Dr Reddy's moved ahead in the market capitalisation table. Four years ago, this changed.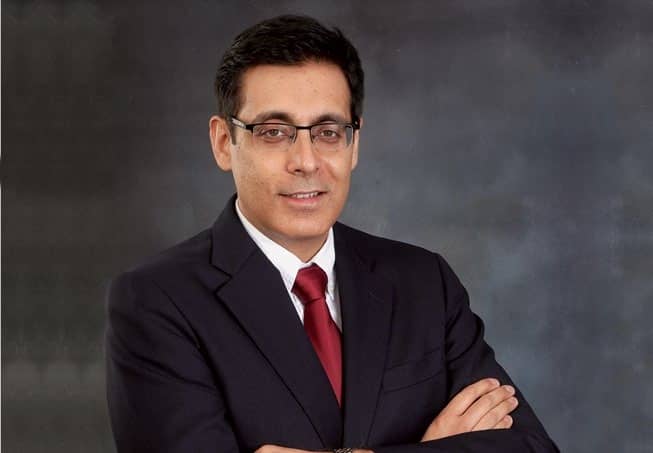 TURNING POINT
In the past few years, under a new management, the 85-year-old company has been focused on growing in the North American market. The US contributes around 21% to overall revenue, having grown about 12% over the past four years. The once manufacturer of affordable bulk drugs has also transformed itself into a company led by innovation. The revamp, which was required to stay relevant amid the ongoing transition in the pharma industry, has paid off— its net profit has grown annually at 10% during the same period.
The real churn in the company began nearly a decade ago, in 2011. That's the year the company's long-standing CEO Amar Lulla passed away. Around the same time, competition was rising. Hamied roped in McKinsey & Co to get the firm back on track and one of things that the consultancy firm recommended was that they bring in professional management. So, in November 2012, Subhanu Saxena was recruited from Novartis as the first-outside CEO. Cipla, till then, had taken the organic route and partnerships to grow in international markets. In 2013, Saxena led the company's first major overseas acquisition when it acquired South Africa-based Medpro for ₹27 billion. Cipla had a long-standing distribution agreement with the company. Saxena also realised that Cipla's operating margin was low due to its insignificant presence in the US. Two years later, he set out to fix that, by buying out InvaGen and Exelan for $550 million. These acquisitions helped the company increase its US revenue 3.6x to $500 million in FY19 (See: Made in USA). Now, the pharma company's US business is largely direct-to-market, which contributes about $225 million. Its B2B business, where it supplies bulk drugs to generic players, brings in about $80 million to $90 million and the balance comes from InvaGen's products.
You can read upto 3 premium stories before you subscribe to Magzter GOLD
Log-in, if you are already a subscriber
Get unlimited access to thousands of curated premium stories and 5,000+ magazines
READ THE ENTIRE ISSUE
January 31, 2020