Happy Cows and Luxury Milk
Imported grass, daily massages, swimming pools and resting beds for cows. Some dairy farmers will go to any extent to tap the growing organic milk market.
For the last four months, Adil Khanduja, a Chandigarh-based businessman has been busy shortlisting the best quality dark beer and alfafa sprouts to import. When he does find some spare time, he makes it a point to visit his 50-acre farm on the outskirts of the city to check on the progress that workers are making on his new marble-tiled swimming pool, music deck and automatic massage parlour. He wants everything to be just perfect for when the residents of the farm finally arrive—600 German Holstein cows.
"A happy cow is a healthy cow and gives healthy milk. Consumers are growing increasingly sceptical about tetrapak milk brands where there is no transparency regarding where the milk comes from or how the cows are treated. That cow in the middle of the road, eating discarded plastic packets and rotting garbage, breathing in the air from the exhaust of your car as you wait for her to clear the road—would you drink her milk?" asks Khanduja. Having completed a year-long course in dairy business and processing from the University College Dublin in Ireland, Khanduja is now all set to enter India's fast-growing organic milk market with his Happy Moo brand this December. "We are going to treat our cows like queens. They will be allowed to graze freely on organic grass, rest on individual day beds, drink fresh clean water, be treated to daily beer massages, swim on a hot summer's day and listen to relaxing sounds all day long. You might laugh, but it makes a huge difference to the milk the cow produces." Offering three variants—toned, double toned and full cream—Happy Moo milk will be delivered directly from his farm customers in glass bottles priced at Rs 180 per litre.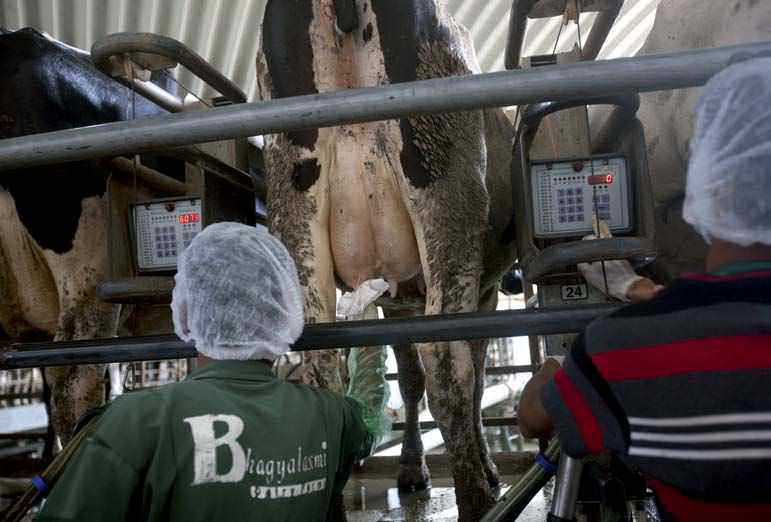 "Right now, the organic milk business is around 3 per cent of the $70 billion market for dairy [products] in the country, but it is predicted to grow at a rate of around 15 per cent [annually] in the near future as customers become more conscious and aware about what they are consuming," adds Khanduja.
With the Food Safety and Standards Authority of India finding in 2012 that nearly 70 per cent of all milk in the country was diluted with water, milk powder or contained impurities like urea, liquid formaldehyde and detergent solution, it's little wonder then that a growing band of entrepreneurs are investing in offering healthy alternatives to store-bought milk through organic farms where the cow is indeed a queen. Whether it is the Nashik-based Pride of Cows brand, an offshoot of the Rs 1,200 crore Parag Milk Foods that supplies to Mumbai's A-list including Sachin Tendulkar, Mukesh Ambani and Amitabh Bachchan or 4S, Trumilk and Cowboys that deliver pesticide and hormone-free milk in south and central Delhi, the well-being of the cow is paramount to their success.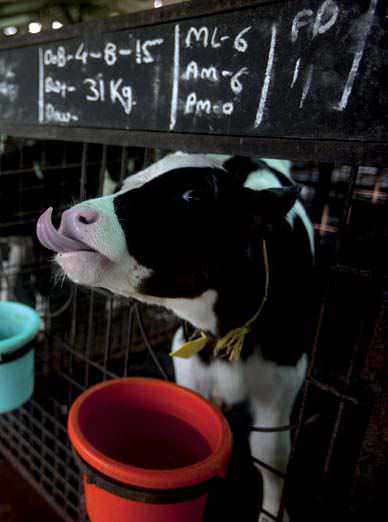 You can read up to 3 premium stories before you subscribe to Magzter GOLD
Log in, if you are already a subscriber
Get unlimited access to thousands of curated premium stories, newspapers and 5,000+ magazines
READ THE ENTIRE ISSUE
September 21, 2015